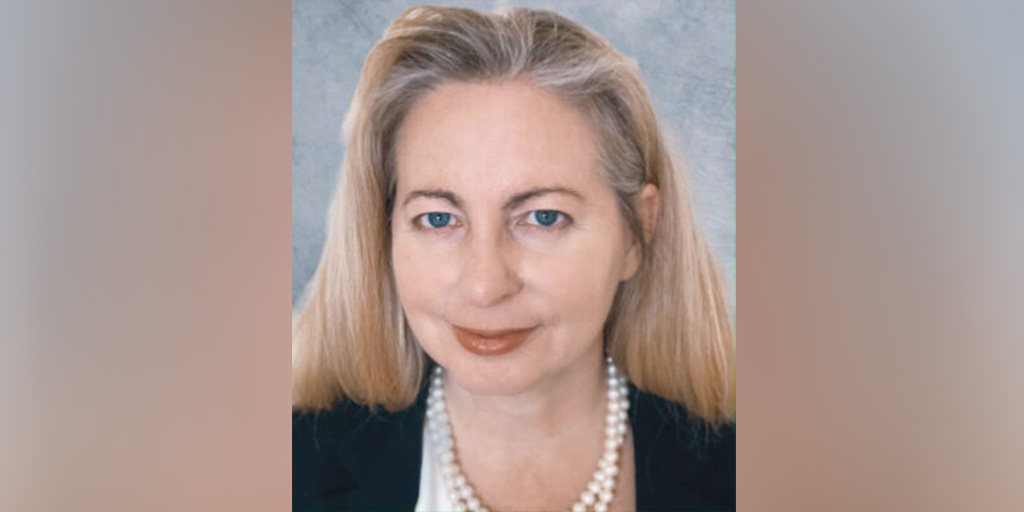 MDA's New Chief Research Officer Sharon Hesterlee Shares Vision for the Future
By Jeanene Swanson | Friday, February 21, 2020
Last year, Sharon Hesterlee, PhD, took the helm as executive vice president, chief research officer, at MDA. With her unique, decades-spanning career — which began, in fact, at MDA — in the pharmaceutical, biotechnology, and nonprofit sectors, her appointment is certain to advance not only MDA's mission but also the research and development of genetic medicines for neuromuscular diseases.
In this Q&A, we asked Dr. Hesterlee about her background and how she plans to apply her experience and knowledge to her new role at MDA.
Earlier in your career, you held several leadership positions with MDA's research and venture philanthropy teams. How will this experience affect or impact your current role — and MDA's mission of transforming the lives of people affected by muscular dystrophy, ALS, and related neuromuscular diseases through innovations in science and care?
I started at MDA in a very junior role as science writer. That was a good beginning because I had to write about all the diseases in MDA's program; my background is in neuroscience, but I had to learn about muscle disease. So early on, I wrote for Quest [Magazine]. I interviewed families, I interviewed our clinicians and investigators — I think that was a useful experience in helping me understand the breadth of disorders MDA covers.
Later in my career, I moved up to the research department and eventually came to head all of the translational research and venture philanthropy. I became frustrated by the long time it takes for basic research to get turned into a drug. Those [translational research and venture philanthropy] programs were an answer to how we [could] bridge our basic research and therapy development more quickly and effectively [by] funding companies directly to do that work.
It's not just my background at MDA, it's what I did afterward. I worked for several other organizations that were disease-specific and got to see a different way of doing things. I also worked for industry, so I know on the other side what drug development looks like. It's one thing to fund a company but [another] to work for a company to know exactly how the dollars need to be allocated and what the decision-making process looks like. I did a lot of business development as well, so I can apply that to beefing up our venture philanthropy program — which is still ongoing [and] was the program I started — and apply that broader scope of understanding how all the different players operate in a creative way to understand how to be effective with our funding, particularly if we're working with industry, which we're doing a lot more of now.
In your new role, you will spearhead innovations in research and science by delivering strategic and operational leadership of MDA's discovery, translational, and clinical research portfolio. What are your goals for the continued development of MDA's grants program?
I think we are going to focus on some very big top-down strategic initiatives. MDA originally funded the discovery of dystrophin, the gene that is responsible for Duchenne muscular dystrophy when it has mutations. That was a big deal: That was the first gene ever identified through positional cloning, which was a new technique at the time.
We're at another crossroads where there's incredible progress being made, and I think we can see where MDA funds can make a big difference. What is our next big moonshot? Let's fund it and make that happen. I will say it will probably be in the genetic medicine space. We've made a lot of progress. Let's keep that going.
MDA's grants program strives to drive research across all stages of the drug development pipeline. In terms of drug development, what do you think the MDA community can be the most hopeful for in the near future?
I think that this really is the age of genetic medicine; the majority of the diseases in MDA's program are genetic. I think that there's a lot of hope that gene therapy, whether it's gene replacement or gene editing, is going to be very effective. We're already seeing this with the results of Zolgensma in spinal muscular atrophy (SMA) and the splicing medicines, like Spinraza and the drugs approved for Duchenne — some of these genetic medicine approaches have been really effective.
I think we want to pursue that [and] look at some of the diseases in MDA's pipeline that haven't had as much focus because they are less common. A role of MDA is to not only support the more common rare diseases but also the ultra-rare diseases. They're very much a part of our portfolio and can be very amenable to these types of genetic medicine approaches — a no-disease-left-behind strategy.
Do you have any advice for potential grant applicants? What specifically is MDA hoping to fund or advance in 2020 and beyond?
You never know where good ideas are going to come from. We always are going to continue to fund the best research — something we've done in all 70 years of our history — so I think [we're looking for] people who are putting together really good, thoughtful proposals, especially something that's novel or moving something forward in a pretty aggressive way. Are they telling us about something new that we can learn that we didn't know at all before?
I think what is probably going to be harder to fund are these very small, tiny advances. We would like to see some of this work apply toward therapy or something that is novel.
How is MDA is uniquely positioned to lead the field of neuromuscular disease research into the genomic era?
Being an umbrella organization. Having worked for both single disease funding and umbrella organizations, you really start to appreciate what MDA brings to the table. We can see across research into multiple diseases; we can apply things that are working in one area to another; we can do things in parallel for multiple disease areas — for example, the MOVR database. That's infrastructure that we're going to build one time, but we will be able to add multiple diseases and then we'll be able to look across them. We can look at some endpoint that's being used in Duchenne and say, how is this endpoint used in limb-girdle [muscular dystrophy] and is it reasonable if you apply it across multiple diseases?
We have a breadth that is unparalleled in that we fund everything from amyotrophic lateral sclerosis (ALS) to SMA to Duchenne to myasthenia gravis — these are all really different areas of research and they can be a little insular, a little siloed. MDA is probably the only organization that brings all of those different disease area silos together — our investigators talk to each other. I think it's really fruitful, this cross-pollination.
Disclaimer: No content on this site should ever be used as a substitute for direct medical advice from your doctor or other qualified clinician.