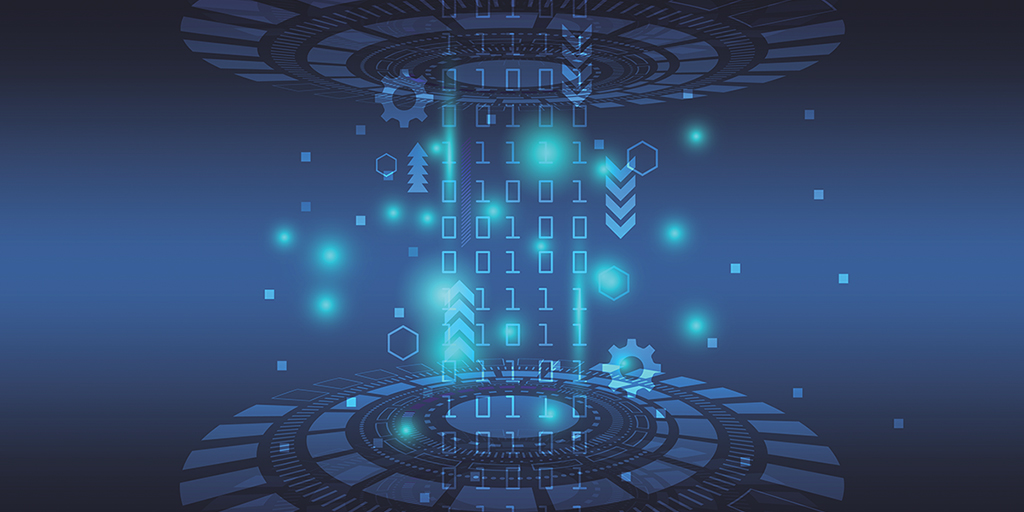 MOVR Data Hub Aims to Improve Research and Care
By Amy Bernstein | Thursday, February 16, 2023
5 Second Summary
The neuroMuscular ObserVational Research (MOVR) Data Hub is a powerful resource for understanding genes that cause neuromuscular diseases, studying disease progression, and improving clinical trials.
Neuromuscular diseases are a diverse group of rare, mostly genetic conditions. This has made developing treatments challenging. However, investments in rare disease research by private and public agencies, including MDA, have led to some breakthroughs. Fourteen new therapies for neuromuscular diseases were approved in the last 10 years, and more than 180 therapies are currently in development.
Funding is not the only thing that advances research. Equally important is data that helps clinicians, drug developers, research funders, and regulators make decisions about, for example, how to design a clinical trial or whether a drug is safe and effective. 
That's where MDA's neuroMuscular ObserVational Research (MOVR) Data Hub comes in. It is the first data hub to collect clinic-entered data over extended periods of time from participants living with certain neuromuscular diseases. The geographic range of MOVR sites combined with the breadth of data it collects make MOVR a powerful resource for understanding genes that cause neuromuscular diseases, studying disease progression, and improving clinical trials.
How MOVR works
MOVR works with the MDA Care Center network to gather data on individuals living with neuromuscular diseases, with their consent, at their clinic visits. Currently, more than 50 Care Centers are collecting data on seven diseases: amyotrophic lateral sclerosis (ALS), Becker muscular dystrophy (BMD), Duchenne muscular dystrophy (DMD), facioscapulohumeral muscular dystrophy (FSHD), limb-girdle muscular dystrophy (LGMD), Pompe disease, and spinal muscular atrophy (SMA).
| | | |
| --- | --- | --- |
| Neuromuscular disease | Number of MOVR participants | Number of MOVR sites |
| ALS | 1,836 | 27 |
| BMD | 239 | 31 |
| DMD | 1,124 | 36 |
| FSHD | 85 | 23 |
| LGMD | 113 | 31 |
| Pompe | 16 | 12 |
| SMA | 559 | 38 |
"Our goal is to extend MOVR to the majority of the more than 150 MDA Care Centers, which collectively see more than 60,000 individuals annually for regular care and participation in clinical trials," says Elisabeth Kilroy, PhD, director of MOVR at MDA. She also set a five-year goal to add Charcot-Marie-Tooth disease (CMT), myotonic dystrophy (DM), myasthenia gravis (MG), and some ultra-rare neuromuscular diseases for which very little data is available.
For individuals who opt to participate in MOVR, after providing consent, there's nothing they need to do other than attend their regularly scheduled Care Center appointments. The data captured in MOVR is information already collected at these visits, including their age at symptom onset, age at diagnosis, first symptoms, family history, genetic testing results, clinical trial participation, surgeries, medications, and assistive devices. All information is added to the MOVR Data Hub without personally identifiable information.
"We're efficiently capturing clinical data from visits that are happening already," Dr. Kilroy says. This provides clinicians and researchers with access to valuable knowledge on disease progression and how well therapies and other interventions are working.
Increasing access to therapies
As the search for safe and effective neuromuscular disease therapies increasingly looks to gene-targeted therapies, it's more important than ever for researchers to make data-driven decisions. Even after a therapy is approved, collecting data is still vital. "MOVR serves as a platform for collecting data beyond the clinical trials and in a diverse participant population," Dr. Kilroy says.
Therapies for rare disease are more likely than non-rare disease therapies to receive provisional approvals that require further evaluating the drug while it is on the market, as was the case for all four exon-skipping therapies for DMD. In addition, government regulators may require drug developers to follow recipients of novel gene therapies for years following treatment. 
In addition to meeting regulatory requirements, data collection allows doctors at participating MOVR sites to look at the national data to gain a broader understanding of how current treatments affect disease progression. Tracking trends can be especially crucial for diseases such as ALS, where there are many variables affecting disease progression. "It is important that we understand how therapies work in the real-world setting, and how they change the course of disease progression," explains Dr. Kilroy.
Researchers from academic, biopharmaceutical, or government entities can request specific data or get access to a sophisticated dashboard that allows them to gather MOVR data and run analyses. The MOVR team evaluates each request and shares data only when a proposed project has the potential to produce meaningful scientific findings.
Benefits for the whole community
MOVR is designed to serve the entire neuromuscular disease community:
Researchers can better understand the relationship between health outcomes and genes, and between health outcomes and medical interventions (such as drugs, surgeries, and medical devices).
Clinicians can quickly match their patients to clinical trials, approved therapies, and personalized care.
Individuals at all ages and stages of neuromuscular disease gain a platform to be "seen and counted" by the medical and scientific communities.
With its capacity for collecting and analyzing a vast amount of clinical data for neuromuscular diseases before, during, and after treatment, MOVR will be instrumental in uncovering the most effective therapies and ensuring they remain available to the neuromuscular disease community in the coming years.
Amy Bernstein is a writer and editor for Quest
---
MOVR FAQ
How can I participate?
Individuals clinically diagnosed with an eligible disease who receive care at a participating MDA Care Center, or legal guardians, can sign a consent form to participate in MOVR.
Does it take much time?
No. Data is collected during the course of regular MDA Care Center visits.
How is my privacy protected?
Only authorized personnel at a MOVR site have access to the identified data collected from participants at their site. Data is stripped of personally identifiable information before being added to the MOVR Data Hub.
Who uses this data?
Representatives from healthcare, academic, biopharmaceutical, government, or nonprofit organizations may request MOVR data. Each request follows a formal review process to ensure the proposed project will produce meaningful scientific findings.
What if I decide I don't want to participate?
A participant may withdraw their consent at any time.
---
Next Steps and Useful Resources
To learn more about MOVR and find out if your MDA Care Center currently participates in this initiative, contact mdamovr@mdausa.org.
Disclaimer: No content on this site should ever be used as a substitute for direct medical advice from your doctor or other qualified clinician.