Episode 19 – Lights, Camera, Action – and Accessibility: Part 2
James Ian is a singer, songwriter, multi-instrumentalist, actor and writer who lives with spinal muscular atrophy (SMA). His song "Spaces" has over 744,000 views on YouTube and highlights the lives of others living with SMA. He worked with Genentech, a three-time Grammy nominated producer, and an executive at Universal Music to create this incredible song and video. Ian shares his experience living with a nueromuscular disease, his passion for his multitude of creative projects, and why it's so important to have individuals with disabilities represented in the entertainment world.
James Ian

James Ian is a singer, songwriter, multi-instrumentalist, actor and writer. He lives with spinal muscular atrophy Type 3. James is a passionate advocate for authentic representation of disabled actors in TV, film, and other media. James' music is featured on the iHeartRadio website. His filmography includes several movies, commercials, TV series, and documentaries, including The Allnighter, Pugsley, Kimboo & Kids, and Inner Warrior. James grew up in Maryland and attended college and law school in Washington, D.C. He now resides in Los Angeles, where he enjoys exploring all that the West Coast has to offer.
Connect with James:

Mindy Henderson

Mindy Henderson is the Editor-in-Chief of MDA's Quest family of content and the host of this podcast. She was diagnosed with Spinal Muscular Atrophy, type 2 when she was 15 months old and has been a life-long partner to MDA. Mindy is also a motivational speaker and a writer, with her first book set to hit book stores in Summer of 2022.
Connect with Mindy:

Disclaimer: No content on this site should ever be used as a substitute for direct medical advice from your doctor or other qualified clinician.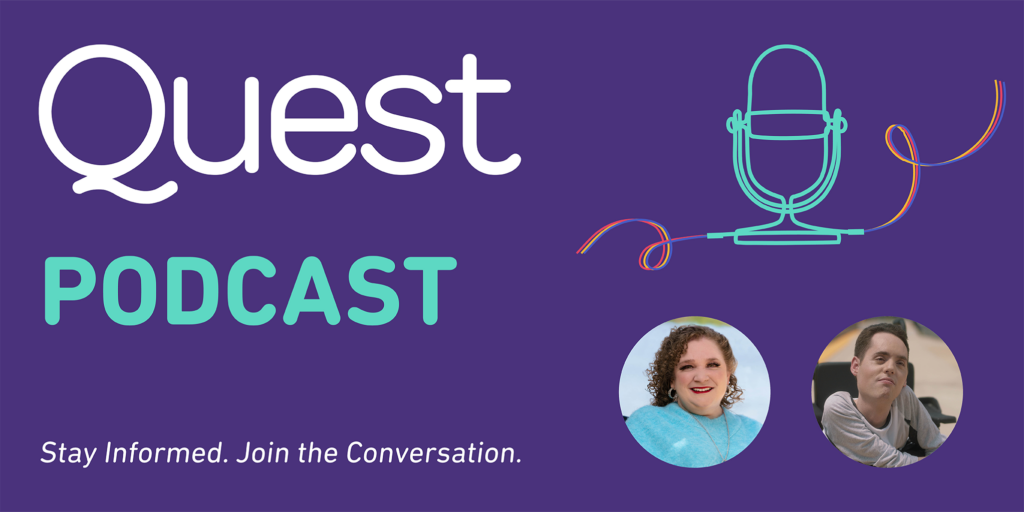 As new treatments, cutting edge research, and a better understanding of genetic sequencing and mutations…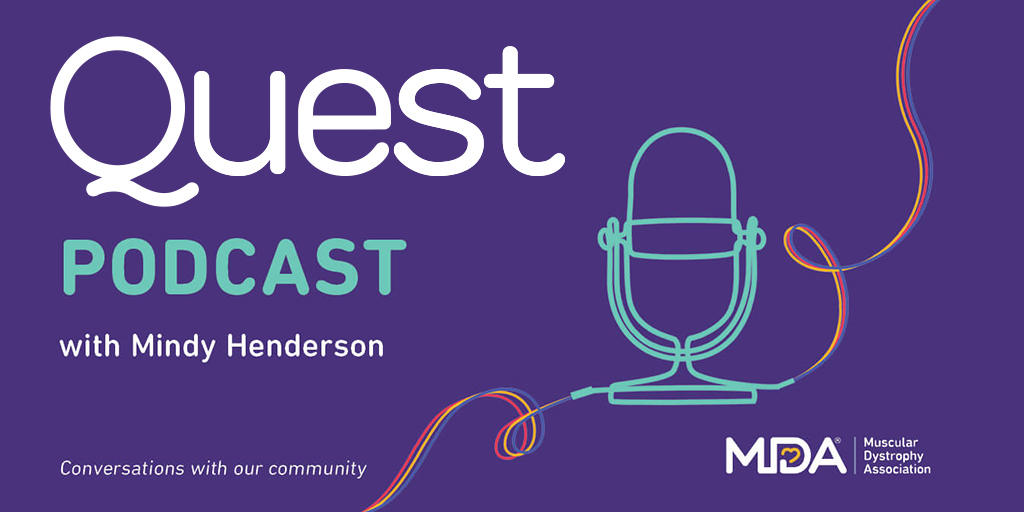 For our February Valentine's Day Quest Podcast, we catch up with Bill Crossland, a writer,…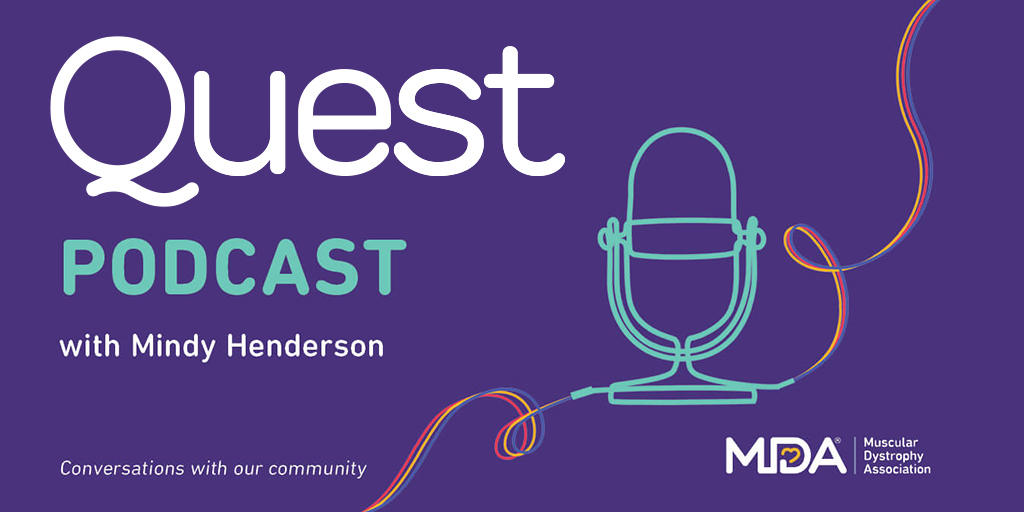 We are excited to start a new year talking about new mindsets, especially when it…