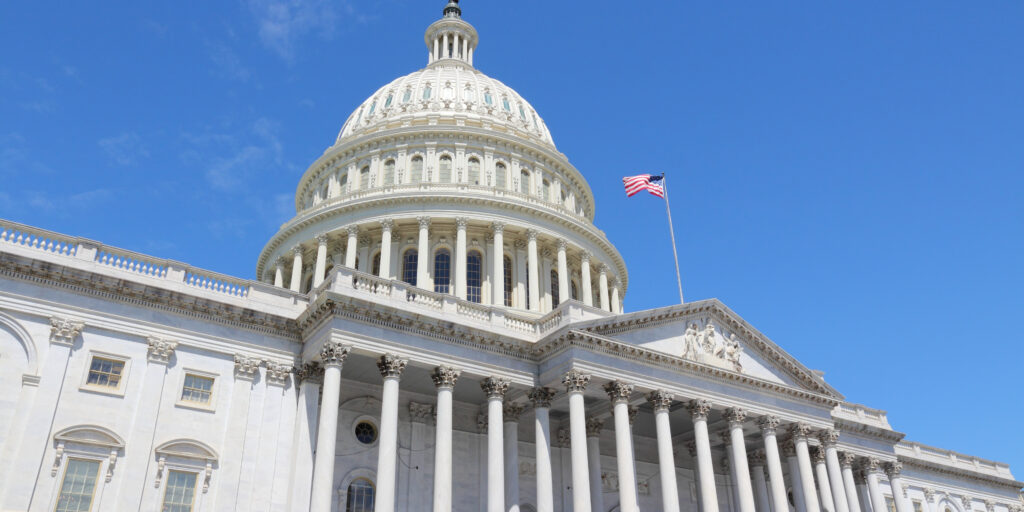 Reflecting on our 2021 Advocacy Accomplishments
By Mark Fisher | Wednesday, December 22, 2021
2021 was another challenging year for many, but once again, MDA's grassroots advocates were relentless in ensuring lawmakers heard their voices. Throughout the year, our volunteers emailed, called, and met with important decision-makers urging them to act on vital public policy that will improve the lives of people living with neuromuscular disease and their families. 
As we get ready to ring in 2022, let's recap your amazing accomplishments.
Access to care and therapies from day one
Thanks to the actions of advocates, together, we have improved access to healthcare and other services from the moment a baby is born and throughout the life of someone living with neuromuscular disease. 
Below are a few of the key achievements:
The U.S. Supreme Court rejected a challenge to the Affordable Care Act (ACA), which ensures the protections for those with pre-existing conditions and measures to increase access to health care remain. 
Congress improved the affordability of health insurance purchased via the ACA health insurance marketplace.   
Multiple states added both Pompe disease and spinal muscular atrophy (SMA) to the list of conditions it screens all newborns for after birth. Now, 36 states screen for SMA and 29 screen for Pompe disease.
The U.S. House passed the Newborn Screening Saves Lives Reauthorization Act, which would reauthorize and strengthen the newborn screening program. In 2022, we are confident this bill will make it to the President for his signature.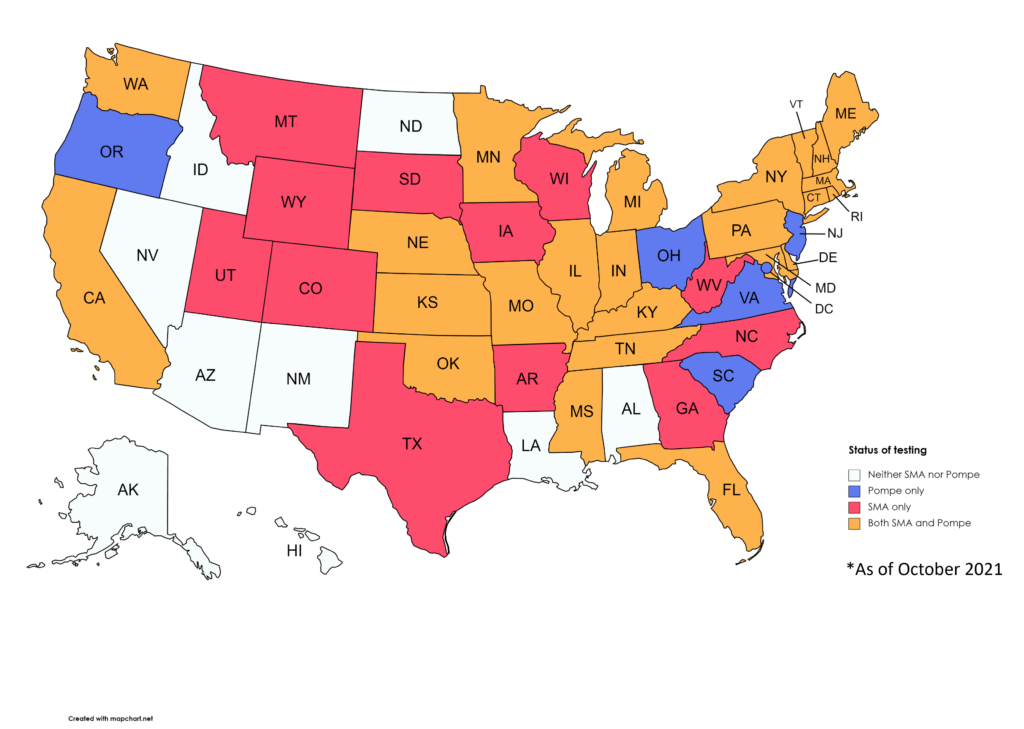 Accelerating therapeutic development
Advocates' voices were heard when Congress passed the ACT for ALS! This bill will accelerate access to much-needed therapies for the amyotrophic lateral sclerosis (ALS) and neuromuscular disease communities.
Also, from modernizing clinical trials to ensuring the neuromuscular experience is heard by government agencies, there are a lot of priorities we pushed for in upcoming FDA reform efforts. MDA sent comments to the FDA supporting the proposal and recommending additional reforms during the reauthorization of the Prescription Drug User Fee Act.
Empowerment and independence 
In 2021, MDA advocates repeatedly raised their voices again on behalf of people living with neuromuscular diseases. We continue to gain support for the Air Carrier Access Amendments Act, which would improve air travel for those living with disabilities. We hope to get this bill over the finish line next year.
In addition, advocates made a major push to end employment discrimination. For example, when the US House passed the Build Back Better Act, we took a major step forward in ending the subminimum wage. We hope to pass this, and other employment bills, in 2022.
We've accomplished a lot together this year and we couldn't have done this without you! If you are not already an MDA grassroots advocate, join us today!
Disclaimer: No content on this site should ever be used as a substitute for direct medical advice from your doctor or other qualified clinician.