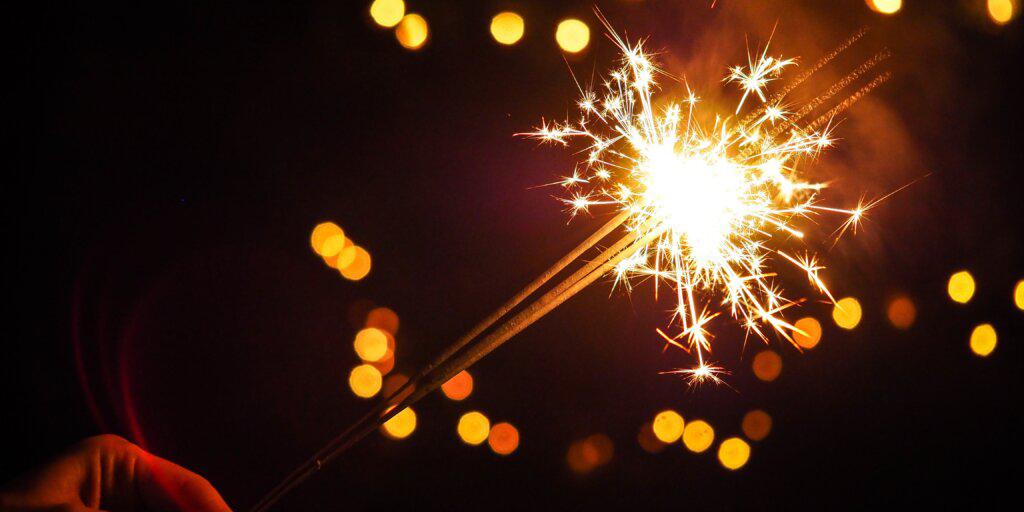 MDA Declares 2022 The Year of Independence
By MDA Staff | Saturday, January 1, 2022
For more than 70 years, the Muscular Dystrophy Association (MDA) has been committed to empowering people living with muscular dystrophy, ALS, and related neuromuscular diseases to reach their potential.  Through the decades, MDA has led the way through our innovations in care, research, and advocacy.  
This year, we go bigger.
In an interview with MDA Chief-of-Staff Kristine Welker, we discussed the evolution of her personal and professional roles over the past few years, and how they led to MDA's declaration of 2022 as The Year of Independence.
How did you become involved with MDA?
After 20 years in Corporate America, I learned our son was diagnosed with Muscular Dystrophy.  You cannot help but to look at the world through a new lens. What became immediately apparent is that I rarely saw someone with a physical disability in the workplace, in the magazines we published, in advertising and marketing campaigns. I decided to leave a successful media career to leverage my collective experience and expertise to support those living with disability and change the narrative to one of living life without limits.
I was thrilled to take on the newly established position as Chief-of-Staff one year ago, after serving on the Board of Directors for the Muscular Dystrophy Association and as Interim CEO. Not only do I have a personal connection to MDA, our president and CEO Dr. Don Wood does as well—early in his career he was a recipient of a research grant from MDA and led the task force that first discovered the gene for Duchenne Muscular Dystrophy. So, for the first time in MDA's history, two of the organization's leaders have personal ties to neuromuscular disease. I'm very proud and excited about that.
What have you learned this year as you've worked with MDA?
What I learned is how much I didn't know. I realized I needed to listen, learn, and better understand, in order to be able to advocate for anyone living with a disability, myself included.   
I have been so inspired by people's efforts to earn and keep their independence, including my own son. Throughout the past year I have heard so many stories of how people with disability are finding their personal independence and freedom like: Paul, living with Limb Girdle Muscular Dystrophy who says he feels most independent on his boat; a mother who wanted her own son to have the freedom to wear whatever he wanted and make fashion accessible to all; and Ethan, who gained his independence by attending MDA Summer Camp. 
I learned that there is strength in unity—that if we unite in our efforts, we can create a more inclusive world and give voice to the millions of individuals who want to work, live, and thrive without distinction. Let's work together so everyone has the same opportunity to achieve independence and personal freedom to live life to their full potential. 
MDA taught me the value in collaborating to champion for an important cause such as disability as diversity. We will build on our legacy roots in advocacy and innovation to accelerate disability inclusion and leverage our own voice and platform. 
What does The Year of Independence mean?
Independence Day means more than sparklers, just as Christmas means more that presents under the tree. Celebrating Independence is both a freedom and a responsibility.  
Independence Day is EVERY DAY, for EVERYONE.  It is about independent living.
It is for the families we serve and for people everywhere who live with a disability that MDA is declaring 2022 The Year of Independence! 
Since the Americans with Disabilities Act, many social barriers have been removed or reduced by people with disabilities. But there is more work that needs to be done for people with disabilities to become more independent and involved in their world, as noted by Ted Kennedy, Jr., nephew of President John Kennedy and an advocate for persons with disabilities.
Here's what The Year of Independence means to MDA and the broader community of 1 and 5 American's living with a disability.  
The ability to leverage our collective voice and platforms to be the catalyst for change. Through our DEI Coalition, we will work together with other like-minded advocates and organizations, to ensure everyone has the same access to personal freedoms, financial independence, ability and mobility, and access to the world. The ability to be a part of the change in re-shaping the narrative. MDA has repositioned its own publication Quest as the new adaptive lifestyle content platform. This represents the change in our own perspective to include anyone living with a disability, in all its forms. Quest by definition means the long and arduous journey. At MDA we are committed to this journey and will utilize our initiatives and programs to demonstrate what is possible for people with disability. 
The ability to believe in yourself. As part of The Year of Independence, we will share personal stories, celebrate successes, and acknowledge the real challenges individuals face in their daily lives. We will help people find their voice, tap into their inner strength, and build the confidence to pursue the goals and purpose they seek. 
How is MDA leading the way during The Year of Independence?  
For years, MDA has been at the forefront of leading change and advocating for diversity, equity, and inclusion (DEI)—working hard to raise awareness for those living with neuromuscular disease and to support disability as diversity.
As part of our longstanding commitment, we are proud to announce a few exciting new platforms and partnerships for change:  
How can the community get involved?
If we work together, great things can happen. Since I left media, I am proud to see the industry I love using its platform for good. That's why we are inviting everyone to unite in its efforts. Our collective strength as people living with disability, parents, friends, caregivers, employers, teachers, community leaders, and corporate decision-makers will create the change we need, that will benefit society as a whole, for good. 

Here are three ways to get involved:
Tell us your stories–your challenges, the barriers you face, and/or your stories of success, to Quest@mdausa.org. Throughout 2022, Quest will select a variety of stories to spotlight in the magazine, on our blog and podcast, and through social media. 
Become an MDA grassroots advocate by joining us today!
Learn more about our DEI Coalition by emailing us at Quest@mdausa.org with the words "DEI Coalition—tell me more" in the subject line. Please include your first and last name in your email so we can stay in touch.
THANK YOU for being a part of this important Quest for change.
Disclaimer: No content on this site should ever be used as a substitute for direct medical advice from your doctor or other qualified clinician.