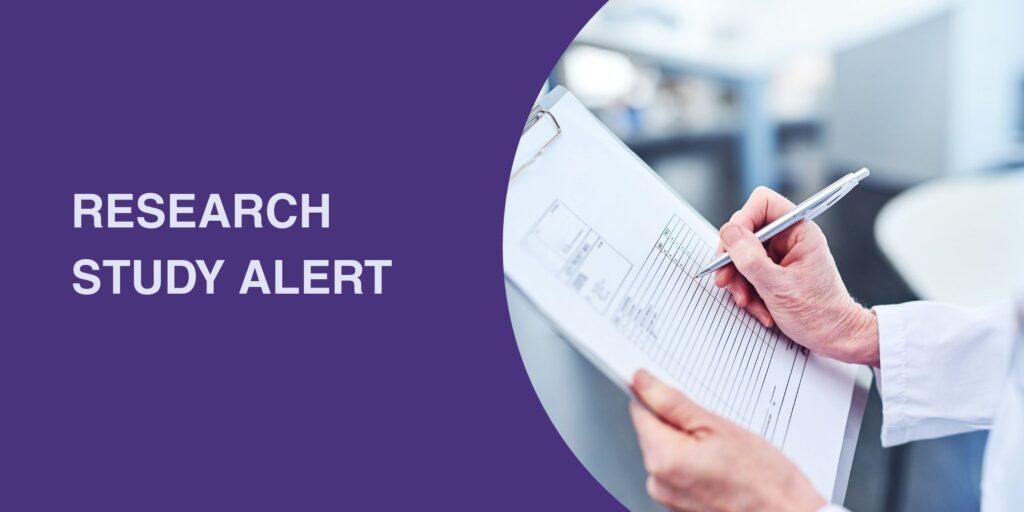 Research Study Alert: Observational Study of MRI Measures of Bone Quality in People with DMD
By Sujatha Gurunathan | Tuesday, September 13, 2022
Researchers at University of Florida are seeking boys living with DMD to participate in a study designed to identify new imaging (MRI) measures that could be used to test drugs or other interventions that might make bones stronger in DMD.
This study will utilize MRI to look at the femur (thigh bone) and spine in both ambulatory and non-ambulatory people with DMD who take corticosteroids, as well as in male volunteers without DMD. The MRI testing will examine the thickness of the bone wall, density of bone tissue, and the chemical composition of the bone marrow in participants. Participants with DMD who do not have bone density scans (DXA scans) from their regular clinical care will have the opportunity to undergo a DXA scan at the second study visit, and can then share the results with their doctor. In addition to MRI, participants will be evaluated through collection of medical information and history, a physical activity questionnaire, and an optional blood draw. The total study duration for each participant will be 12 months, and participants will be required to complete two study visits, scheduled one year apart.
To be eligible, individuals must meet the following criteria:
Male, aged 7-18 years
DMD diagnosis based on genetic analysis or muscle biopsy and taking glucocorticoid (prednisone, prednisolone, or deflazacort) for at least 12 months prior to the first study visit OR male unaffected by DMD
Ambulatory or non-ambulatory
Individuals may not be eligible to participate in the following cases:
Contraindication to MRI scanning
Inability to cooperate with testing
Bilateral metal implants in the distal femur
Travel support is available for study participants.
To learn more, you can reach out to the study coordinator Rebecca Willcocks by email: rw254@phhp.ufl.edu or phone: 352-294-5997.
Disclaimer: No content on this site should ever be used as a substitute for direct medical advice from your doctor or other qualified clinician.