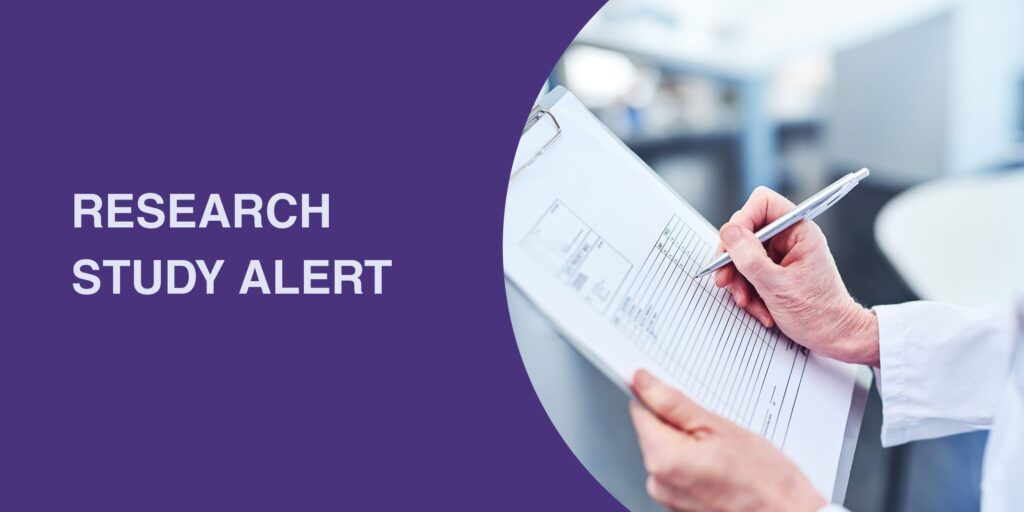 Research Study Alert: Survey Examining Urinary and Gastrointestinal Symptoms Associated with SMA
By Sujatha Gurunathan | Monday, November 21, 2022
Researchers in the Division of Pediatric Neurology at the University of Iowa are seeking people at least four years of age who are living with spinal muscular atrophy (SMA), as well as non-affected people in the same household, to participate in a survey about the urinary and gastrointestinal symptoms of SMA and their impact on overall health. The objective of this survey is to determine if urinary and gastrointestinal symptoms are more prevalent in people with SMA compared to others in their household and also to see what impact these symptoms may have on the lives of people affected by SMA.
This study does not involve a new intervention. Participants will complete an anonymous online REDCap survey (https://redcap.link/SMAuroSurvey) that is expected to take about 10-20 minutes. This survey will include questions about bowel and bladder symptom frequency, severity, impact on quality of life, and prior use of medications, surgery, or assistive devices to manage symptoms. For participants with SMA, additional questions may include those about functional motor and respiratory status and SMA specific treatment status.
To be eligible, individuals must meet the following inclusion criteria:
Diagnosed with spinal muscular atrophy (SMA) or not diagnosed with SMA, but live in the same household as someone with SMA
At least 4 years of age
Individuals may not be eligible to participate if they meet the following exclusion criteria:
To learn more about the research study and complete the survey, please click on the following link: https://redcap.link/SMAuroSurvey
If you have any questions about the research study itself, please contact the Study Coordinator Maddie Lorentzen at email: madeline-lorentzen@uiowa.edu or phone: 515-314-9862.
Disclaimer: No content on this site should ever be used as a substitute for direct medical advice from your doctor or other qualified clinician.