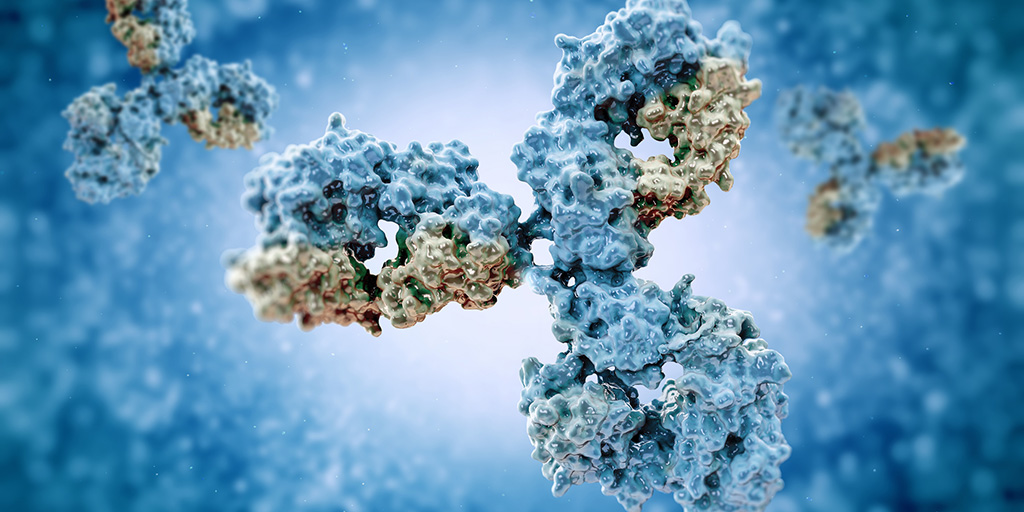 Scholar Rock Announces Positive Results from Phase 1 Study of SRK-015 to Treat SMA
By Jeanene Swanson | Wednesday, August 7, 2019
Scholar Rock Holding Corporation announced positive results from its phase 1 clinical trial evaluating SRK-015, a therapy for treating spinal muscular atrophy (SMA), at the Cure SMA Annual Conference held June 28 through July 1 this year. Consistent with previously announced interim findings in February, the final results showed positive safety, pharmacodynamic, and pharmacokinetic data in healthy volunteers, supporting the initiation of a phase 2 clinical trial in patients with SMA types 2 and 3.
SMA is caused by a mutated or missing survival motor neuron 1 gene (SMN1) that prevents the body from making enough survival motor neuron protein (SMN), ultimately leading to the loss of motor neurons, muscle weakness, and paralysis seen in SMA. SRK-015 is a human monoclonal antibody that works by binding to and inhibiting the activation of myostatin, which may eventually improve muscle strength and motor function in patients with SMA. (Myostatin functions to inhibit muscle growth.) Scholar Rock believes that SRK-015 could be used both alone or together with any approved therapy targeting SMN genes.
Positive safety results
The study was designed to evaluate the safety and tolerability of intravenously administered SRK-015, assess its pharmacodynamics and pharmacokinetics, and help determine dosing for the phase 2 trial. The single-ascending dose (SAD) portion of the trial, which enrolled 40 healthy adult volunteers, tested doses of 1, 3, 10, 20, and 30 mg/kg. The multiple-ascending dose (MAD) portion of the trial, which enrolled 26 healthy adult volunteers, tested doses of 10, 20, and 30 mg/kg. In both portions of the trial, patients were randomized 3 to 1 to receive the experimental treatment versus a placebo. In the SAD portion, adverse events (AEs) were seen in 30% (9 out of 30) of SRK-015-treated volunteers and 50% (5 out of 10) of placebo-treated subjects. In the MAD portion, AEs were seen in 35% (7 out of 20) of SRK-015-treated subjects and 67% (4 out of 6) of placebo-treated volunteers. Scholar Rock concluded that SRK-015 was observed to be well-tolerated in the phase 1 trial with no dose-limiting toxicities. 
Positive pharmacodynamic and pharmacokinetic profiles
Pharmacodynamic biomarkers indicate how a drug behaves in the body (including whether, and how much of, a drug reaches its target; correlations between dose and response; and the presence or absence of various other intended or unintended effects). Study results suggested that target saturation occurred after only one dose of SRK-015 at 3 mg/kg or greater, and that this saturation was sustained for up to 84 days after a single dose at 20 mg/kg. This saturation over many days was further shown in the MAD portion of the trial. In contrast, no change was seen in the target concentrations in subjects who received the placebo.
Pharmacokinetics explain how a drug is absorbed, distributed, and metabolized in the body. SRK-015 showed pharmacokinetics results consistent with what is typically observed with monoclonal antibodies.
The US Food and Drug Administration (FDA) previously granted Orphan Drug Designation and the European Commission granted Orphan Medicinal Product Designation to SRK-015 for the treatment of SMA.
A phase 2 proof-of-concept clinical trial, TOPAZ, designed to evaluate the safety and efficacy of SRK-015 in pediatric and adult patients with SMA types 2 and 3, is currently enrolling patients.
For more information about the TOPAZ clinical trial, visit ClinicalTrials.gov and enter NCT03921528 in the search box. To learn more about the completed phase 1 trial, read the company's press release.
Disclaimer: No content on this site should ever be used as a substitute for direct medical advice from your doctor or other qualified clinician.