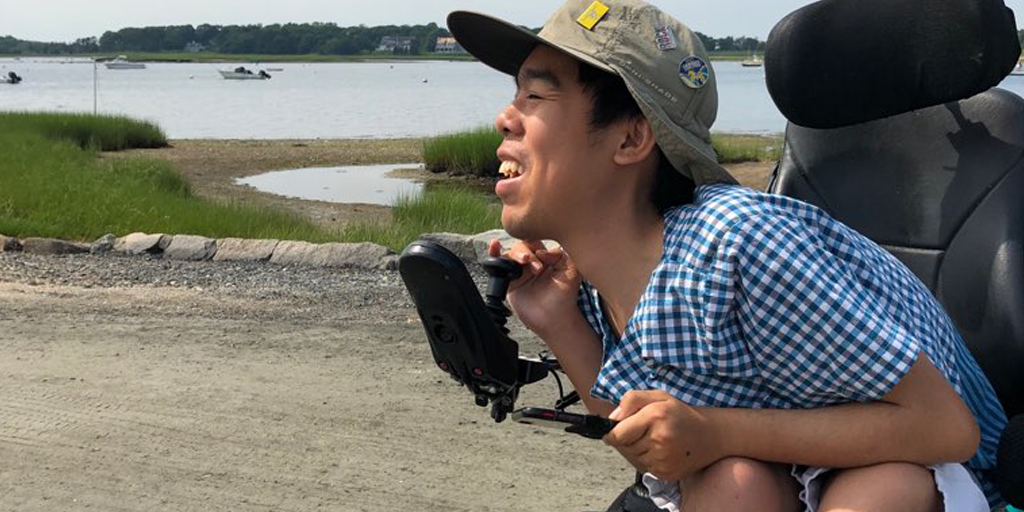 This Back-to-School Season, MDA National Ambassador Justin Moy Looks Ahead to Sophomore Year
By Justin Moy | Tuesday, August 20, 2019
School creeps up on you! At first you look at your three-and-a-half months on the calendar and marvel at the expansive possibilities, but here I am three months later and I've done maybe three quarters of what I wanted to get done. It's not to say that I've been lounging around, although there has been plenty of relaxation, too! Rather, my summer has been filled with tons of unexpected adventures as well as the planned ones.
While last summer was filled with the woes of navigating the Massachusetts state healthcare system, this summer has been relatively laid-back, at least on that front. I had some significant struggles in regard to hiring, and retaining, personal care attendants (PCAs) during my freshman year of college. I was glad that come this fall, I will be able to continue to work with one of the employees that I hired last school year.
The summer going into freshman year was filled with so much anxiety because I didn't know what I was supposed to do. This summer I was able to relax without that huge burden. For me, going into sophomore year will be a test of all the lessons I learned both academically and personally, as I continue to find PCAs, study, and fill out mountains of paperwork so I can be an independent college kid … so, in other words, I'm looking forward to it.
While it's true that the summer sped by, as I stated before, it's because I was busy, not lazy. Between going on family outings, helping my brother with college applications, or assisting my dad at his office, the summer has been a whirlwind of activity.
The first month of summer break was filled with my siblings' run-of-the-mill, end-of-school-year activities. I was constantly going to their concerts and other events. As June rolled in, I went on college tours with my brother. I'm glad his top choice is still Worcester Polytechnic Institute, where I attend.
Being able to look back on the college application process to assist my brother was very refreshing. I remember there being so much stress around the actual application, even though at that point every opportunity to help your application had gone by. Hopefully that doesn't sound too sophomoric!
I'm anticipating sophomore year, both the challenges and excitement. My class schedule is actually busier than my freshman one, but it's filled with less prerequisites. I don't have to worry about being new to everything, and I've most certainly found the groups I fit in with (it also helps being on the officer board of a few extracurriculars). Sophomore year will be new but familiar, and the novelty is what I love. It's sort of like my housing plan for the year: "same building, same floor, different room!"
Disclaimer: No content on this site should ever be used as a substitute for direct medical advice from your doctor or other qualified clinician.