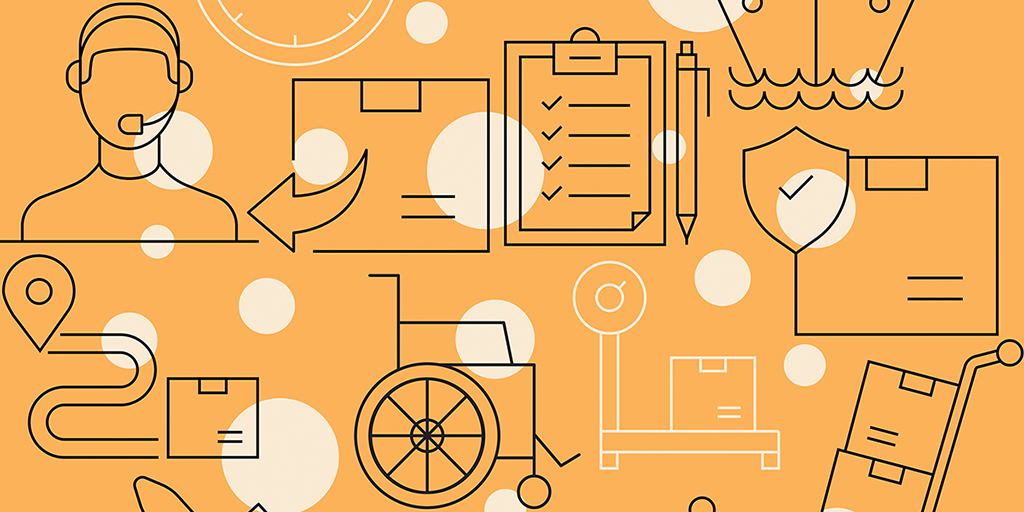 Tips and Tricks to Avoid Frustration with Getting and Repairing Medical Equipment
By Susan Johnston Taylor | Thursday, February 16, 2023
5 Second Summary
Experts weigh in on how to navigate the challenging world of durable medical equipment (DME) with today's ever-changing shortages and delays.
If you've tried to order a new power wheelchair or other mobility device, you may have experienced delays, product shortages, or other frustrations. "We're still experiencing the very same issues that troubled us in 2021 and 2022 as it relates to the supply chain and labor market," says Katie Stevens, CEO of Reliable Medical, a medical equipment provider in the Midwest.  
Some of these challenges began to improve later in 2022, but the year also brought rising costs in every industry, including durable medical equipment (DME). Fortunately, professionals across the DME field — from manufacturers to distributors — are working to reduce delays and keep up with demand amid challenging circumstances.  
Quest talked with industry insiders to find out what's happening in this space, where it might be heading in the future, and how you can navigate this changing landscape. 
3 factors impacting lead times and equipment availability
Going on our third year of the pandemic, we've all become used to hearing about shortages affecting consumer products from baby formula to Sriracha hot sauce. The forces that lead to sparse supermarket shelves also affect DME.
1. Supply chain
Supply chain refers to the series of processes that are required to manufacture and distribute goods. "The complex rehab technology, or CRT, supply chain is already an intricate system that involves organizations, people, activities, information, and resources, so when something changes in one of those areas, it affects the rest," says David Pietrzak, ATP, vice president of supply chain for National Seating and Mobility, a national CRT supplier.
David adds that shortages of aluminum and microchips have directly impacted orders. "Intense workforce shutdowns teamed with rising energy costs have slowed production of these items around the globe," he says. 
Even when parts are available, other logistical issues can slow things down. "Moving raw materials, components, and products between locations is a major part of the CRT supply chain, and transporting goods continues to be a challenge," he says. 
Often, though, challenges can lead to innovation. "The current environment forced us to take a hard look at the process and ask the questions 'Why is it this way?' and 'How can we improve it and provide more visibility to what's going on?'," David says. For example, his company is now more involved in the procurement process to cut down long lead times and provide greater transparency to consumers about delayed components. As other companies increase transparency, this could help reduce bottlenecks. 
2. Staffing shortages 
When people left the workforce or changed careers during the pandemic, staffing shortages hit almost every industry, DME included. Mike Seidel, vice president of new accounts for Numotion, a national CRT supplier, says some supply issues have improved recently, but labor shortages persist. 
"It's challenging to fill orders when you don't have the staff to assemble the equipment and get it out the door, but one of the largest obstacles Numotion is having right now is on the service and repair side," he says. "Our demand has never been higher, and our biggest challenge is having enough certified service technicians in the field." Numotion is recruiting new technicians, but it takes time to train them. 
3. Inflation 
Costs of all goods and services increased in 2022. But, unlike companies that can raise their prices and pass those increases to customers to preserve their profit margin, DME companies must set their prices based on the approved amounts set by Medicare, Medicaid, and other insurers. 
"DME providers are put in a place of either accepting very poor reimbursement from certain payers or not getting the contract and not having the ability to serve customers in that market," says Katie of Reliable Medical. 
Insurance reimbursement amounts have not kept pace with inflation. That's caused some companies to narrow their product offerings. "While not a tactic at Reliable, certain providers are negotiating preferred partnerships with one manufacturer or partner. It may be a good business strategy, but it eliminates patient and clinician choice," she says. The industry is pushing for higher reimbursement rates, which could help bring back more options. 
Reimbursements are especially low for repairs, so some DME companies have stopped servicing equipment they didn't sell or have completely halted service and repair. In addition, some insurers require prior approval for repairs, which can slow things down. 
"We've been working diligently with many private insurance companies to allow repairs up to an agreed upon amount with no authorization," Mike says. "They've approved the wheelchair for medical necessity, so why do we have to go back through establishing medical necessity for the repair parts needed to keep it going? It seems redundant in many cases." If that policy becomes more widespread in the future, it could help speed up repairs. 
Advocate for yourself
The global supply chain and economic policies may be out of your control, but industry experts shared a few tips for getting what you need in this unpredictable market. 
Talk to your clinician. As some DME companies narrow their product offerings, Katie recommends "working with your clinicians to know what your product options are, and really fighting for the most appropriate clinical outcome." 
Use virtual service options when available. Virtual service options, where you meet with a technician on Zoom instead of in person, became popular during the pandemic, and they're still available. For simple fixes, this can get your chair working again quickly and efficiently. "Did something come unplugged?" Mike asks. "Is it a simple component that's not very expensive? Or is it your whole wiring harness and electronics?" A technician may be able to answer those questions with a virtual service visit.
Ask about in-shop repairs. When there's a shortage of technicians, it can take a long time to schedule in-home service visits. Companies like Numotion offer in-shop repair services at their locations. "It can help you get served faster," Mike says. It's more efficient for technicians because they have a wider variety of parts and equipment on-site, not to mention they're not losing time driving from appointment to appointment.
Delays and shortages are frustrating when you rely on DME, but as we move into 2023, there are encouraging signs that the industry will be able to provide equipment and services to the people who need them more quickly and efficiently.
Susan Johnston Taylor writes about health and general interest topics for print and online publications. 
---
Equipment Resources
If you have questions about where and how to get durable medical equipment (DME), the MDA Resource Center can help. The MDA Resource Center is a collective of individuals with personal and professional experience who strive to empower our diverse neuromuscular community with resources supporting a world of independence and possibility. This team is available Monday through Friday, 9 a.m.-5 p.m. CT, to take your calls and answer your emails. 
"We'll walk people through explaining the process of obtaining durable medical equipment, and we can provide resources if they get a denial," says Brooke Smith, LMSW, MEd, associate director at the MDA Resource Center. The MDA Resource Center can also help you locate an organization in your community that loans out DME or accepts equipment donations. 
With nearly 20 years of experience in resource navigation, Brooke and her fellow social workers and specialists in the MDA Resource Center are committed to providing quality, compassionate care. 
Call the MDA Resource Center at 833-ASK-MDA1 or email ResourceCenter@mdausa.org. 
---
Next Steps and Useful Resources
Disclaimer: No content on this site should ever be used as a substitute for direct medical advice from your doctor or other qualified clinician.