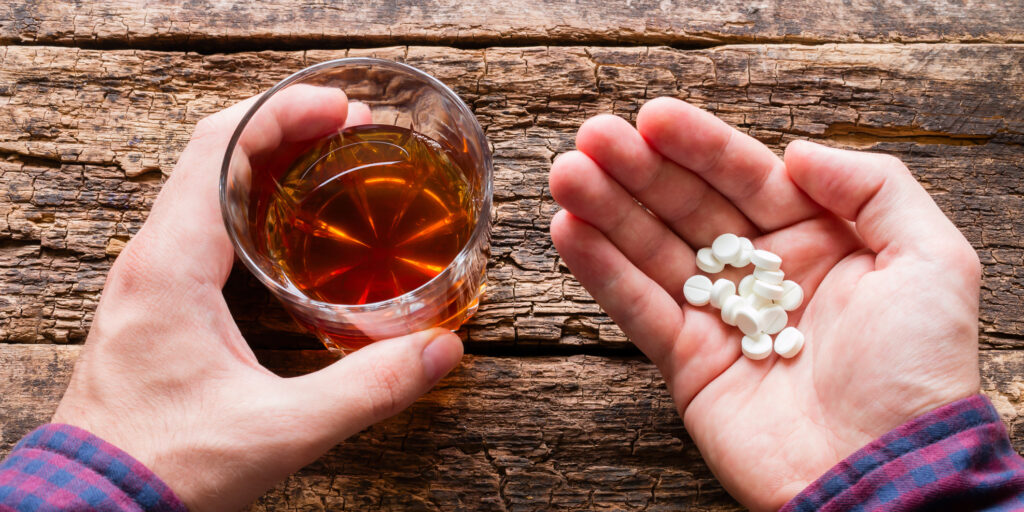 What You Need to Know About Substance Use Disorder
By Rebecca Hume | Wednesday, April 26, 2023
The CDC estimates that 40.3 million individuals in America experienced Substance Use Disorder (SUD) in the year 2020. SUD, also commonly referred to as substance abuse or addiction, is a medical disorder specified by an individual's inability to control or manage his or her use of controlled substances or alcohol. It is important for those struggling with SUD and for their loved ones to understand the challenges and risks involved with the pattern of behaviors associated with this diagnosis, especially for those living with disabilities. It is also important to understand that with proper treatment, SUD is a treatable condition.
Understanding Substance Use Disorder
SUDs are defined as chronic, treatable disorders that can present as misuse of legal or illegal drugs, alcohol, and/or other substances. Substances include (but are not limited to): alcohol, cannabis, hallucinogens, inhalants, opioids, sedatives, stimulants, and hypnotics. The misuse of any of these substances typically have a significant impact on an individual's personal life, relationships, employment, mental and physical health, ability to function, and general health and safety. Substance abuse can quickly lead to a substantial decline in health and in quality of life. And many struggling with SUD experience shame or embarrassment, creating a hinderance in seeking appropriate care.
While past biases and lack of substance abuse education have often led others to view addiction as a problem created by the individual struggling with it, better understanding of SUD as a medical condition has become more widespread. Considered a mental and behavioral disorder, treatment options are available to therapeutically assist in rehabilitating and resetting the behavioral patterns that lead to addiction.
While SUD does not discriminate and can affect individuals of any race, gender, or income, for those living with physical disabilities, the challenges and risks associated with SUD are often increased.
Increased risk factors for individuals with neuromuscular disease
According to the Addiction Center, individuals living with physical disabilities experience SUDs at a rate 2 to 4 times higher than those living without physical disabilities. This increased prevalence is believed to be influenced by increased risk factors to developing the disorder and barriers to receiving proper treatment and care.
Key increased risk factors for those living with disabilities include chronic pain and access to prescription pain medications. Loneliness, depression, and isolation also contribute as higher risk factors, especially if a disability or barriers caused by that disability impact or limit an individual's access to social interaction.
Physical barriers at treatment centers also require special consideration. While substance rehabilitation centers are required by the Americans with Disability Act (ADA) to provide accessible treatment and care, some facilities are not properly equipped for wheelchair users or may have staff who are not experienced in meeting the physical needs of people living with disabilities. But there ARE options. Working with a physical therapist, social worker, and a primary care physician to coordinate in or out-patient rehabilitative care can help to navigate these barriers.
Drug and alcohol use also presents increased health concerns and risks to those with disabilities. For those living with neuromuscular disease who may have limitations in mobility and/or balance, the misuse of substances can seriously impair safety and mobility. Substance use can negatively impact coordination, muscle control, balance, and cognition. A SUD can decrease an individual's ability to maintain proper level of care, adhere to medical and therapeutic requirements of managing his or her physical disability, and create additional health concerns.
Treatment, support, and resources
Every person, and every SUD, is different – and appropriate recovery treatment protocol varies from individual to individual. Treatment can include inpatient rehabilitation, outpatient counseling, medication (often required for opioid use disorder), behavioral healthcare, support meetings, and more. In many cases, a medically supervised detoxification and withdrawal management program are required in order to safely treat the health crisis that substance use creates. Rehabilitation requires a reframing of detrimental thought processes and behaviors, often including an exploration of emotional and psychological experiences. It is important to explore the potential individual correlation between substance use and physical disability for those with dual diagnosis.
For many, treatment plans includes an ongoing commitment to aftercare plans. Organizations like Alcoholics Anonymous and Narcotics Anonymous offer recovery meetings that provide support to maintain sobriety. In addition to local meetings, both also offer online meetings and text-based chat options. (See Next Steps for links to online recover support.)
While recognizing substance abuse and identifying the necessary steps and services can seem daunting, you are not alone.
If you or someone that you know is experiencing SUD, resources for local treatment can be provided by your healthcare professionals and/or through your Substance Abuse and Mental Health Services Administration (SAHMSA) regional office . The SAHMSA is a branch of the U.S. Department of Health and Human Services and also operates a free, 24-hour national helpline and treatment referral program at 1-800-662-4357.
Resources like the Addiction Center and StartYourRecovery.org can also provide information to help identify a SUD, determine the best available treatment options, navigate insurance, and connect callers with treatment centers. Additionally, the MDA Resource Center can provide valuable resources to assist in navigating the road to recovery.
---
Next Steps and Useful Resources
For information and assistance to navigate treatment plans and centers:

Substance Abuse and Mental Health Services Administration (SAMHSA)

 Information about online meetings is available at:
For additional support and resources, contact the MDA Resource Center at 1-800-572-1717 or ResourceCenter@mdausa.org.
Stay up-to-date on Quest content! Subscribe to Quest Magazine and Newsletter.
Disclaimer: No content on this site should ever be used as a substitute for direct medical advice from your doctor or other qualified clinician.