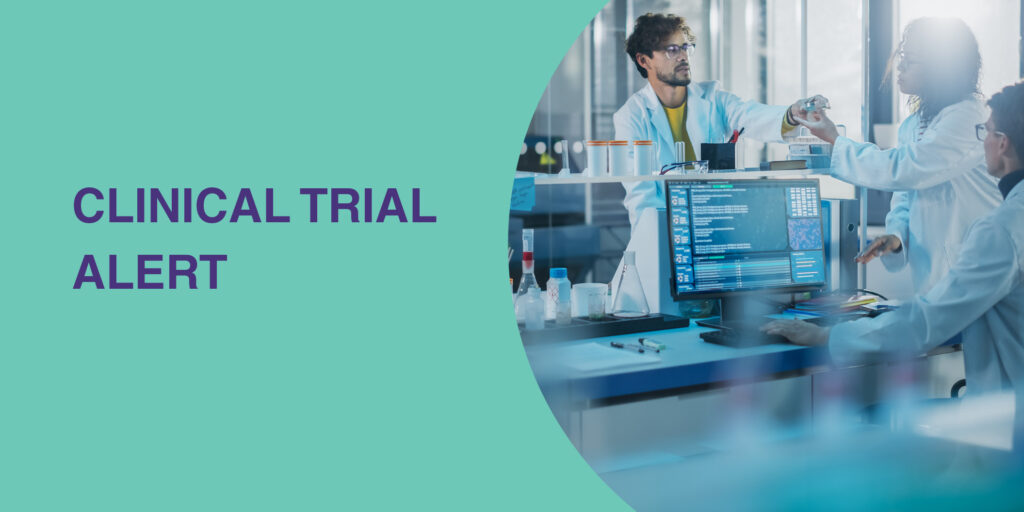 Clinical Trial Alert: Phase 3 Study of Pozelimab and Cemdisiran in Adults with gMG
By Sujatha Gurunathan | Wednesday, April 26, 2023
Researchers at Regeneron are seeking adults who have symptomatic, generalized myasthenia gravis (gMG), presenting with anti-AChR antibodies or anti-LRP4 antibodies, to participate in a phase 3 clinical trial (NIMBLE) to evaluate the safety, effectiveness, and pharmacological properties of the investigational combination therapy pozelimab + cemdisiran to treat gMG. This combination therapy is designed to improve the connection between nerves and muscles in people with gMG, and is being evaluated for the ability to reduce muscle weakness.
This is a phase 3 multi-national, double-blind, randomized, placebo-controlled study, which means that participants at study sites in several countries will be randomly assigned to receive the drug or an inactive placebo control. The study will consist of a screening period of about 5 weeks, a 24-week treatment phase where participants will receive either the drug or placebo, a 28-week double-blind extended treatment period, a 68-week open-label treatment period where all eligible participants will receive pozelimab + cemdisiran treatment, and a 52-week post-treatment follow-up period. The total trial duration for participants will be approximate 172 weeks, and participation will require clinic visits every 1-2 weeks in the first month, then monthly visits for the remainder of the year, and finally visits every 1-3 months for the next 2 years.
The drug will be administered subcutaneously (under the skin). The effects of the drug will be evaluated using a number of tests and procedures including but not limited to: laboratory assessments to determine safety, blood tests to understand drug stability and duration, electronic clinical outcome assessments (eCOA), and MG clinical rating scale measurements.
To be eligible, individuals must meet the following inclusion criteria:
Male or female 18 years of age or older
Diagnosed with gMG
Documented serologic test or positive result during screening of anti-AChR antibodies or anti-LRP4 antibodies
MGFA Clinical Classification Class II to IVa at screening
MG-ADL score ≥6 at screening
Currently receiving an acetylcholinesterase inhibitor or documented reason for not using acetylcholinesterase inhibitor therapy
Currently receiving a stable dose of immunosuppressive therapy (IST) for MG, or documented reason for not taking an IST
Agrees to participate in the study and sign the study consent
Willing and able to comply with clinic visits and study-related procedures
Able to understand and complete study-related questionnaires
Individuals may not be eligible to participate if they are affected by another illness or receiving another treatment that might interfere with the ability to undergo safe testing.
Please visit this link for the full listing of inclusion and exclusion criteria.
Travel support may be available for participants. For information about travel support, contact Suzanne Moscardelli at phone: 781-471-3477 or email: smoscardelli@colpittsclinical.com.
To learn more about the study or inquire about participation, please visit the study website
Disclaimer: No content on this site should ever be used as a substitute for direct medical advice from your doctor or other qualified clinician.