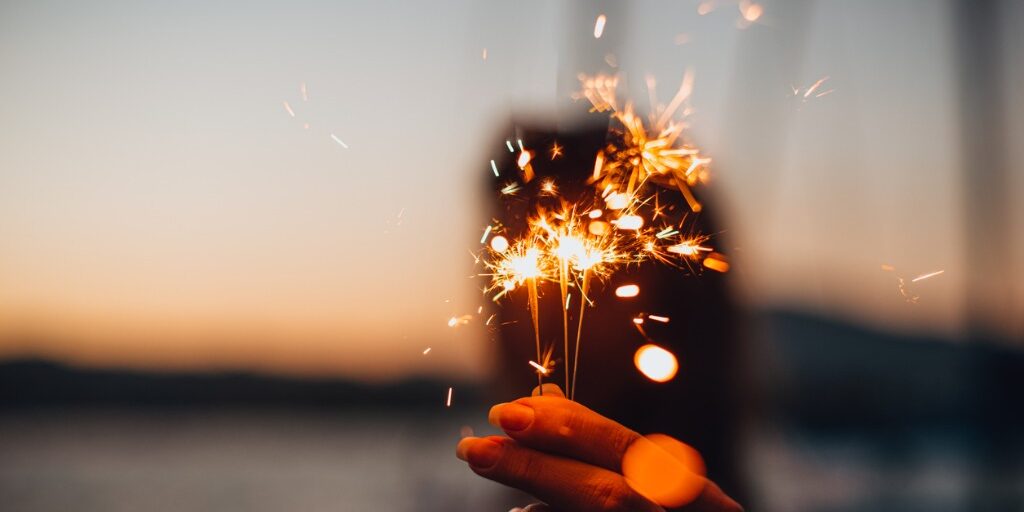 By Maggie Callahan | Thursday, June 30, 2022
Style Momentum: Gaining Independence Through Accessible Design and Self-Expression
The Year of Independence shines a light on ways the MDA community can effect change in 2022 and beyond — from career to personal relationships to the clothes we wear.
When it comes to fashion and style, people living with disabilities have been using their voices to advocate for more choices — and they are seeing the results.
"People within the disability communities have been advocating for more visibility through clothes and the things that they wear," says Grace Jun, the founder and CEO of Open Style Lab, a nonprofit organization dedicated to using design and technology for educational programs and research on accessible style.
"Adaptive clothing is important because it accomplishes the goal of giving more independence in how we dress and express ourselves," she continues. "We explore how clothing can include or exclude you from social participation. So, for example, if you are a person with a disability and you're required to wear a job uniform not designed for your body posture or considering assistive devices like wheelchairs, might that exclude you from employment?"
By highlighting these challenges, designers can more easily address them with adaptive options. And having more options means clothing becomes more than a basic need for people with disabilities and rises to a form of self-expression.
Over the last few years, adaptive fashion and style have gained more traction, with major retailers beginning to offer and expand their collections. People with disabilities are appearing more in clothing ads and on the runways. Exciting momentum is building for adaptive style.
A seat at the table
Advocacy is leading to collaboration, and more companies recognize that people with disabilities must contribute to the design of adaptive fashion. Created in 2014 as a public service project at the Massachusetts Institute of Technology (MIT), Open Style Lab brings together a multidisciplinary team that includes people with disabilities so designs can reflect everyday life and lived experiences.
"When you're designing for a disability and being more inclusive of disability needs, you have to have a person with a disability on your team," Jun says. "Our work also requires understanding the perspectives of occupational therapists people might work with, or the people they live with, whether it's their parents or their spouses who may help with dressing. The team we collaborate with keeps getting bigger and bigger."
Jun began focusing on disability when she was a designer in the tech industry and worked on accessibility features for mobile apps. "You have to understand people's experiences, but we don't always ask, 'Who is not included?' And to me, that was missing a voice." This led her to found Open Style Lab and focus on making clothing more accessible. "Ten years ago, to even talk about why clothing needs to be more accessible and inclusive of disability was hard because many people I met didn't know there was even a problem," she says. This is why Open Style Lab focuses on education as its No. 1 priority.
In 2020, Open Style Labs collaborated with MDA for its Summer Fellowship Program. "Together, we created design hacks on how to make dressing easier, functional and stylish — anything from designing the pulley for your zipper to looking at different types of pocket designs. There were so many creative ways that the team worked together."
Local and affordable 
Over the last few years, more major retailers, like JCPenney and Kohl's, began offering adaptive fashion choices for all age groups. With almost 25% of adults and approximately 4.3% of the under-18 population in the United States living with a disability, it was a segment of the population that needed more options.
Last year, JCPenney launched the Thereabouts brand, an inclusive line of kids' apparel catering to various shapes, sizes, styles and abilities. "From there, we expanded to offer fashionable adaptive clothing styles for women and men," says Michelle Wlazlo, JCPenney's chief merchandising officer. "Today, we're pleased to offer adaptive options for the whole family across our private brands."
JCPenney relies on customer feedback and the knowledge and experience of associates with disabilities, who have contributed to the design of functional, adaptive features, including hook-in-loop closures, sensory-friendly flat-seams, hidden abdominal openings, pull-on loops, and high back rise pants for wheelchair users.
Kohl's also realized there was an unmet need for adaptive clothing, and, in 2019, the team got to work on an adaptive assortment of apparel. "By listening to personal experiences from both associates and customers, Kohl's was able to understand the challenges that families face and the opportunity we had to support their needs through accessible apparel," says Katherine Finder, Kohl's senior vice president of design.
In addition to adding to their adaptive lines, Kohl's plans to feature more people with disabilities in photography online and in ads.
"We are constantly striving for inclusive representation, and our adaptive strategy is an important part of that," Finder says.
The future of the fashion industry
The fashion industry at large is evolving to meet the needs of those advocating for more adaptive options, says Stephan Kanlian, professor and chairperson of the department of cosmetics and fragrance marketing and management at the Fashion Institute of Technology in New York City.
"The fashion industry is embracing the cultural importance of accessibility and inclusion in design, both in terms of price point, access, and accounting for those with design needs," he says. "It is evolving due to systemic changes in social and cultural beliefs as well as the sheer demand and market opportunity that this represents." According to American Institutes for Research, the market share of adults with disabilities is roughly $490 billion.
And while solutions may not currently exist for some market segments, conversations are happening. In the cosmetics world, designers are recognizing the need for easier-to-use products, with more products coming on the market to meet the demand. "There are several niche players in the market in the past five years who have created tools which offer a more fastened grip, twist 180 degrees, bend backward and forward, and stand up," Kanlian says.
Kanlian and Jun agree that adaptive design will only get more exciting. Kanlian says many technologies, such as sensors embedded in fabric and 3D printing for customized tailoring for those with disabilities, can further the adaptive style movement. "It is incredibly exciting to see how this technology can be combined with the talent and empathic vision of young designers to make the fashion and beauty industries more accessible and inclusive."
Jun feels the momentum is only beginning, and fashion designers are yearning to learn more about making style more inclusive. "They just don't always have the opportunity or the spaces to work with disability groups," she says. Organizations like Open Style Lab are changing that.
Jun encourages people living with disabilities to reach out to Open Style Lab to address their unmet needs, and she encourages companies to improve accessible designs by hiring people with disabilities.
"Disability isn't a monolith," Jun says. "It's really about everyone's personal experiences and coming together to find the commonality in the ways we experience life."
Disclaimer: No content on this site should ever be used as a substitute for direct medical advice from your doctor or other qualified clinician.