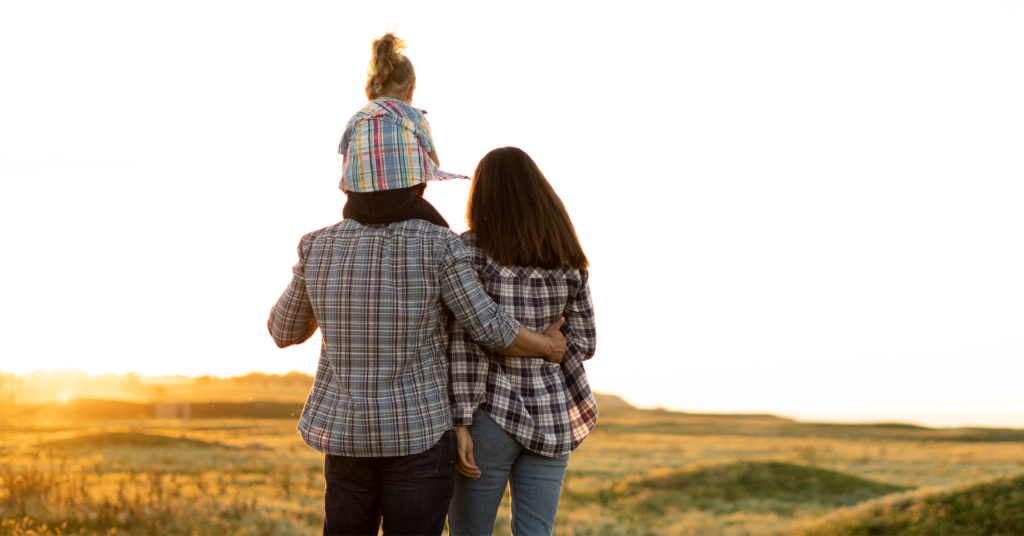 August is National Make-a-Will Month
By Kathleen Riordan | Thursday, August 4, 2022
When most people think of August, they think of the end of summer and back to school, but did you know that August is also National Make-a-Will month?  Whether you're 18 or 80, it's a great time to to prepare for your future and plan ahead.  And it's easier than you think!  Your Will = Your Wishes.
Writing a will helps you answer the questions that mean the most to you – 
Will the people I love be looked after?
Will my children and/or grandchildren be cared for?
Will my possessions go to those who will treasure them?
Will I help my favorite charity?
Haven't made a will yet?  
Whether you've been too busy or simply don't know how, here are three great reasons that will motivate you to write your will this August.
It's an important legal document that everyone should have.
A will is a powerful document that lets you distribute your property and protect your loved ones after you pass away. One-third of all American adults have a will, and that number is growing every day.
It provides peace of mind to you and your family.
Wills aren't just for the rich and famous. They make life (and death) easier for everyone, regardless of socioeconomic status.
You may not think you own a lot, but you likely have more property than you realize: your home, vehicles, furniture, clothing, books, sentimental items, and more. Creating a will prevents family conflict, eliminates confusion, and ensures your assets go to the people you most want to have them. It also gives your family guidance and reassurance that they can fulfill your final wishes during what is likely a very difficult time.
With a will, you can also plan ahead for those who are in your care — for example, you can name a legal guardian for your minor children and choose who should care for your pets.
Having a will creates peace of mind for you and the people you love.
3.    It lets you create a legacy that lasts beyond your lifetime.
None of us live forever. But there are ways to continue making a positive impact on this world long after you leave it. One way is by donating to a charity in your will.
There are many different ways you can use your will to benefit a charity — you can give cash, stock, real estate property, and more. Leaving a gift for a nonprofit in your will costs you nothing during your lifetime but will ensure that you can make a positive impact on causes close to your heart for years to come.
A Lasting Legacy
Sharon Shepard decided she wants to make a lasting legacy and has included the Muscular Dystrophy (MDA) in her estate plans. Sharon lives with spinal muscular atrophy (SMA). For Sharon, a young African-American girl growing up in the early 1950s, it was especially challenging. "As a child I was never able to run and navigating stairs was always difficult," Sharon said. "I wasn't officially diagnosed until I was a young adult. It was then MDA came into my life."

After Sharon's diagnosis, she found helpful resources through MDA by attending a local support group, watching the MDA Telethon and visiting an MDA Care Center. "MDA has always provided the assistance and support I need. That immediate help is so important," Sharon said.
Thanks to her determined spirit, Sharon went on to serve as an Administrative Assistant to four directors of a local community center, the head librarian of a local college and later to own a temporary staffing agency. She firmly believes, no matter the age or condition, "a mind is a terrible thing to waste," quoting Arthur Fletcher, former head of the UNCF.
Sharon wants to continue to help transform the lives of kids and adults living with life-threatening diseases. That's why she has included MDA in her estate plan—to help improve the lives of families for generations to come. "Funding is needed for both research to find cures and to help people living with muscle disease go about their everyday lives. I hope my gift will help MDA with both research and advocacy."
During Make-a-Will Month, The Muscular Dystrophy Association invites you to take a moment to make sure your wishes are known. For more information on Ways to Give please contact the MDA Resource Center at 833-275-6321 or email legacy@mdausa.org.
Disclaimer: No content on this site should ever be used as a substitute for direct medical advice from your doctor or other qualified clinician.