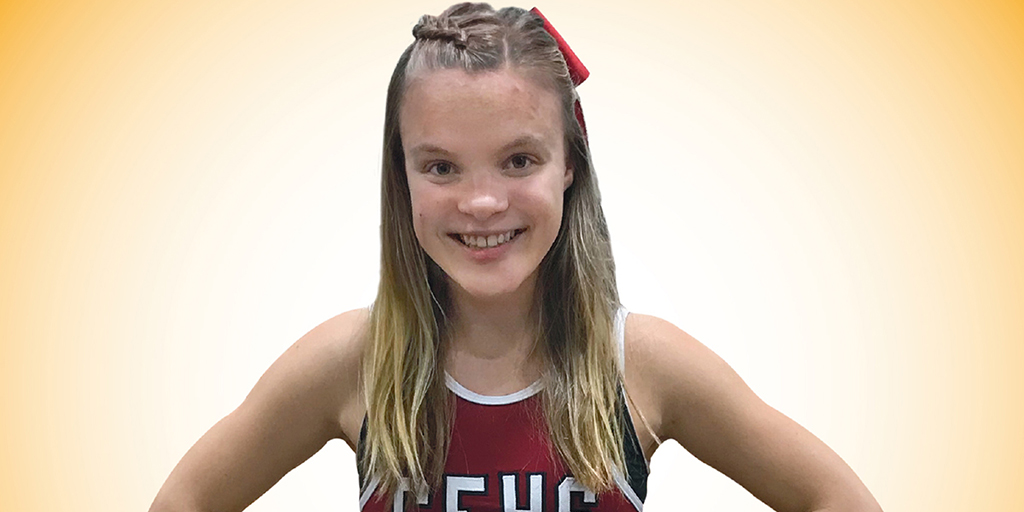 After-School Activities for All
By Donna Albrecht | Tuesday, August 23, 2022
5 Second Summary
Extracurricular activities are about a lot more than fun. They help students with all abilities develop valuable skills and boost mental health. Read about students with neuromuscular diseases who found creative ways to get involved, and how to create opportunities for students with disabilities in your school.
Renowned developmental psychologist Jean Piaget wrote, "Play is the work of childhood." For school-age kids, extracurricular activities are a way of incorporating play into their day. While they're having fun playing a sport, making artwork, or performing, they're also developing skills that will help them in school and throughout life. In addition, multiple studies have found positive relationships between extracurricular participation and mental health in adolescents.
Every child, including, of course, those living with neuromuscular diseases, deserves the opportunity to participate in extracurricular activities in school.
The start of a new school year is a good time to evaluate the extracurricular opportunities at your child's school, identify what appeals to them, and determine how they can get involved. Finding ways to participate may take some planning for students with physical disabilities, but the results are worth it.
Pursuing interests
Each student will find themselves drawn to different activities. Some enjoy activities like the school newspaper and yearbook that blend language skills with interacting with the school community. Participation in the arts can include playing an instrument, singing, photography, painting, and drama. Other students might prefer foreign language or service clubs, chess or online gaming competitions, student government, or the debate team.
Miguel Morris, 27, who lives with spinal muscular atrophy (SMA), has always loved drums. When he was a young child, his mother bought him a drum set for Christmas so he could pursue his interest. When he went to high school in the Baltimore area, he wanted to join the marching band as a snare drummer.
Miguel, who uses a power wheelchair, doesn't fit the typical idea of a marching band drummer, but he did it with a little help from aides who carried his drum onto the field while he rolled into position, keeping time with the rest of the band.
"Miguel has never thought about why he couldn't do something. He knows what he wants and he finds a way," says his mother, Michelle Jones.
A heaping portion of credit for that attitude goes to Michelle, who supported Miguel every step of the way and advocated for his needs. For example, his high school gym was accessible by either going upstairs or exiting the building and going to an accessible exterior door. For Miguel and other disabled students, this was a burden in bad weather. Michelle brought this to the school's attention and convinced them to install an elevator.
"Be ready to speak up and stand out," Michelle advises other parents and caregivers. "My dream is that if Miguel wanted to be president of the United States, they'd be making the White House accessible."
It's the law
Giving your child the opportunity to pursue their interests starts with understanding their rights.
The Individuals with Disabilities Education Act (IDEA) and Section 504 of the Rehabilitation Act, federal laws governing special education, both provide for participation in nonacademic and extracurricular activities. A child's Individualized Education Program (IEP) or 504 plan should include any after-school activities they'd like to participate in and the support services and aids necessary to support those activities.
Schools are required to make accommodations for children with disabilities to participate in extracurricular activities, including athletics, unless doing so would change the nature of the activity or be an undue burden on the school.
For example, having a provision for a particular extracurricular activity in an IEP does not guarantee participation if the activity requires tryouts or auditions. However, reasonable accommodations should be made to allow a student the opportunity to try out.
"Undue burden" is defined as an action requiring significant difficulty or expense. If you feel a school is unfairly claiming an undue burden or using it as an excuse to enable discrimination against your child, you can file a complaint with the US Department of Education Office for Civil Rights (OCR). (See Education Resources below.)
If your child's educational needs change or they want to do an activity that will require the school district to supply equipment, transportation, or services, you can call an IEP meeting to work through the details. Come to the meeting with documentation to educate any school staff who are not aware that extracurricular activities or adapted athletics can be made a part of a student's educational plan, and be prepared to advocate for your child's rights.
Depending on your child's maturity and passion for the activity, it may be a good idea to bring them to the meeting to show their commitment to the activity and to teach them negotiating skills they can use in the future.
Athletic pursuits
In 2013, the OCR released guidance addressing participation in extracurricular athletic programs. The guidance stated that students with disabilities should not be excluded from existing athletic programs based on stereotypes or assumptions about their disabilities, and schools must provide reasonable modifications or necessary aids that would allow participation. When students with disabilities cannot be included in existing sports with reasonable modifications, the guidance urges — but does not require — school districts to create opportunities for students with disabilities to participate in inclusive or adaptive athletic activities.
Robbinsdale Area Schools in suburban Minneapolis is one school district putting this guidance into practice.
"Growing up, I was always finding ways to modify neighborhood games and activities with my friends so my brother and sister who have spinal muscular atrophy could participate," says Marcus Onsum, a teacher and head coach of Developmental Adapted Physical Education in Robbinsdale.
His program provides varsity-level athletic opportunities for students with disabilities to play adapted soccer, floor hockey, and softball in two divisions: one for students who have physical impairments and another for students who have cognitive impairments.
"Our kids compete in the same state tournaments and earn the same championship trophies as their non-disabled peers and are regularly featured on local news stations and in newspapers just like other high school athletes," Marcus says.
According to the American Association of Adapted Sports, when a school system adds even one adapted sports program, the overall physical and emotional health of their students with physical disabilities is positively affected, along with their academic performance.
Positive outcomes
Extracurricular activities are about a lot more than having fun. They help kids make friends, develop deeper connections with their schools and communities, and explore interests that can not only be enriching, but also lead to careers.
Inspired by watching her older sister, Anastasia Corp, 19, started cheerleading in the fourth grade. At the time, the symptoms of her ocular myasthenia gravis (MG) were mild. As she pursued the sport through the 10th grade, she and her supportive stunt squad practiced extra hard to work around her eye muscle fatigue, which causes drooping eye lids and poor depth perception. "It was a challenge that I had to overcome, and it took close to two seasons — football and basketball — to get the precision moves down," she says.
At her high school in Conway, South Carolina, she joined the show choir, which allowed her to perform for a crowd without the high-flying stunts. This experience influenced her direction in life.
Now Anastasia, a sophomore at Horry-Georgetown Technical College in Myrtle Beach, South Carolina, plans to transfer to Appalachian State University in North Carolina to complete her bachelor's degree in music therapy.
Miguel, who enjoyed being on the field with his high school marching band, developed a deep love of sports, especially football and basketball, during his college years. By studying the elements of gameplay, he learned strategy and took up volunteer coaching for youth basketball and other leagues. Miguel felt almost universally welcomed by the players and parents.
In the summer, he graduated from Concordia University in Chicago with a doctorate in sports administration and leadership. He will enter law school at Drexel University in Philadelphia in the fall, and he hopes to become a sports agent.
Miguel and Anastasia's stories show the value of ensuring kids with disabilities have equal opportunities to pursue their passions through extracurricular activities. Every child's future is full of potential and wonder.
Donna Albrecht is the author of "Raising a Child Who Has a Physical Disability" (Wiley). She lives with her husband and border collie near San Francisco.
---
Education Resources
Use these resources to help children with disabilities pursue their interests in and out of the classroom.
Access to Education: K-12 is an on-demand virtual workshop covering common considerations for K-12 educational planning, including 504 plans and Individualized Education Plans (IEPs). This is one in a series of workshops produced by MDA to address access barriers.
American Association of Adapted Sports Programs
This organization shares strategies and resources for developing adapted athletics programs in schools.
Center for Parent Information & Resources
Browse the resource library of this information hub for parents of children with disabilities, or search for a specific topic, such as "Specifying Related Services in the IEP."
The in-depth Teacher's Guide, IEP Process overview, and materials to help educators understand neuromuscular diseases are available on MDA's Educational Materials webpage.
The Resource Center provides support via phone or email for individuals and families looking for information about neuromuscular diseases, services, activities, and more. Resource Center staff are available Monday through Friday, 9 a.m. to 5 p.m. CT, and are typically able to answer questions within one to two business days. Call 833-ASK-MDA1 or email ResourceCenter@mdausa.org.
Follow instructions for filing a complaint against a school if you believe they are discriminating against a student with a disability or call the OCR at 800-421-3481 (TDD 800-877-8339).
Disclaimer: No content on this site should ever be used as a substitute for direct medical advice from your doctor or other qualified clinician.