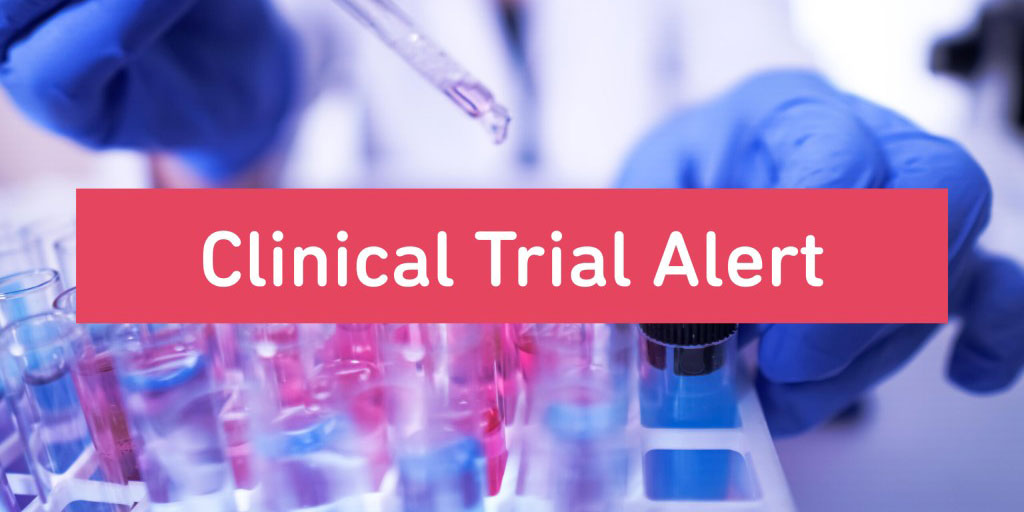 Clinical Trial Alert: Phase 2 Study of Ifetroban in Individuals with DMD
By MDA Staff | Wednesday, August 18, 2021
Researchers at Cumberland Pharmaceuticals Inc. are seeking boys and men living with Duchenne muscular dystrophy (DMD) to participate in a phase 2 clinical trial to evaluate the safety, efficacy, and duration of effect of oral ifetroban to treat heart disease associated with DMD. Ifetroban is designed to reduce fibrosis and fat deposition in the heart and may prevent heart disease and improve mortality in people living with DMD.
This study is a randomized, double-blind, placebo-controlled, multiple dose study, with an open-label extension. This means that participants will be randomly assigned to either receive low-dose or high-dose ifetroban or an inactive placebo control over the course of the study. Following the study, there will be an open-label extension period in which all eligible participants will have the opportunity to receive ifetroban. The total trial duration for each participant will be 12 months, and participants will be required to complete three doctor visits at months 0, 6, and 12 during the study period.
The drug/placebo will be administered as an oral capsule. The effect of oral ifetroban on cardiac and respiratory function, muscle strength, daily activity and quality-of-life will be investigated.
To be eligible, individuals must meet the following inclusion criteria:
Males 7 years of age and older with a diagnosis of DMD
Stable dose of oral corticosteroids for at least 8 weeks or no corticosteroids for at least 30 days
Stable cardiac function 
For participants aged 18 years and older, informed consent obtained directly
For participants ages 7–17 years old, both assent from the subject and permission from a parent or guardian
Individuals may not be eligible to participate if they are affected by another illness or receiving another treatment that might interfere with the ability to undergo safe testing.  
Please visit this link NCT03340675 for the full listing of inclusion and exclusion criteria.
Travel support is available for study participants and families. 
To learn more about the study or inquire about participation, please visit the sponsor's trial website here or contact the study coordinator Ines Macias-Perez by phone at (615) 979-5778.
Disclaimer: No content on this site should ever be used as a substitute for direct medical advice from your doctor or other qualified clinician.