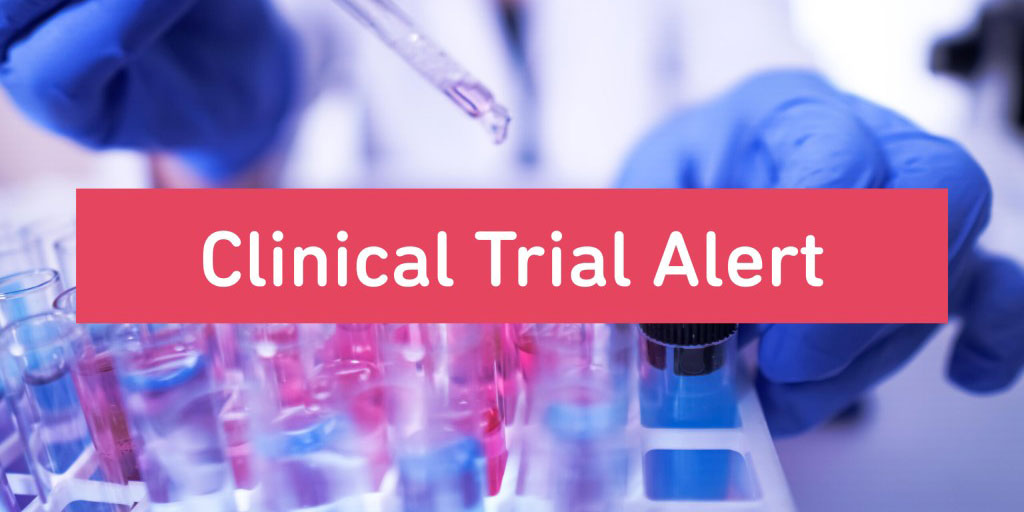 Clinical Trial Alert: Phase 2/3 and Open-Label Extension Study of ASP0367 in Individuals with Primary Mitochondrial Myopathy
By MDA Staff | Monday, August 9, 2021
Researchers at Astellas Pharma Inc. are seeking individuals living with primary mitochondrial myopathy (PMM) to participate in a phase 2/3 clinical trial and open-label extension to evaluate safety, tolerability and preliminary efficacy of the investigational drug ASP0367 (MA-0211) to treat PMM. ASP0367 is being investigated regarding whether it can increase the number and function of the mitochondria in cells, thereby increasing energy production. This has the potential to improve muscle health and function, reduce inflammation, and increase endurance in people living with PMM.
This study is a randomized, double-blind, placebo-controlled study, followed by an open-label extension. This means that study participants will be randomly assigned to either receive ASP0367 or an inactive placebo control during the first part of the study (52 weeks), and then all participants will receive ASP0367 during the open-label extension period (24 weeks). 
The drug/placebo will be administered as an oral tablet taken daily over the study period. Participants will be evaluated for various outcome measures at approximately 11-12 hospital visits. Evaluations may include examinations of general health (e.g. – blood and urine tests, electrocardiogram (ECG)) and functional exams (e.g. – 6-min walk test (6MWT), 5 times sit to stand, muscle function tests with imaging markers). At home tests, using video recordings and a mobile app, and remote interviews and surveys may also be required.
To be eligible, individuals must meet the following inclusion criteria:
Able to adhere to the study requirements, including performing 6MWT and using digital applications and video recordings
Confirmed diagnosis of PMM 
If taking mitochondrial disease-focused vitamins or supplemental therapies, on stable dose for 3 months 
If on an exercise regimen, on stable regimen for 4 weeks 
Not pregnant/breastfeeding and agrees not to initiate a pregnancy during the study
Agrees not to participate in another interventional study while participating in the present study
Individuals may not be eligible to participate if they are affected by another illness or receiving another treatment that might interfere with the ability to undergo safe testing.  
Please visit this link NCT04641962 for the full listing of inclusion and exclusion criteria.
Travel support may be available for study participants and families. 
To learn more about the study or inquire about participation, please contact Astellas Pharma Inc by phone at 800-888-7704 or email at Astellas.registration@astellas.com. Please reference study 0367-CL-1201 when contacting Astellas.
Disclaimer: No content on this site should ever be used as a substitute for direct medical advice from your doctor or other qualified clinician.