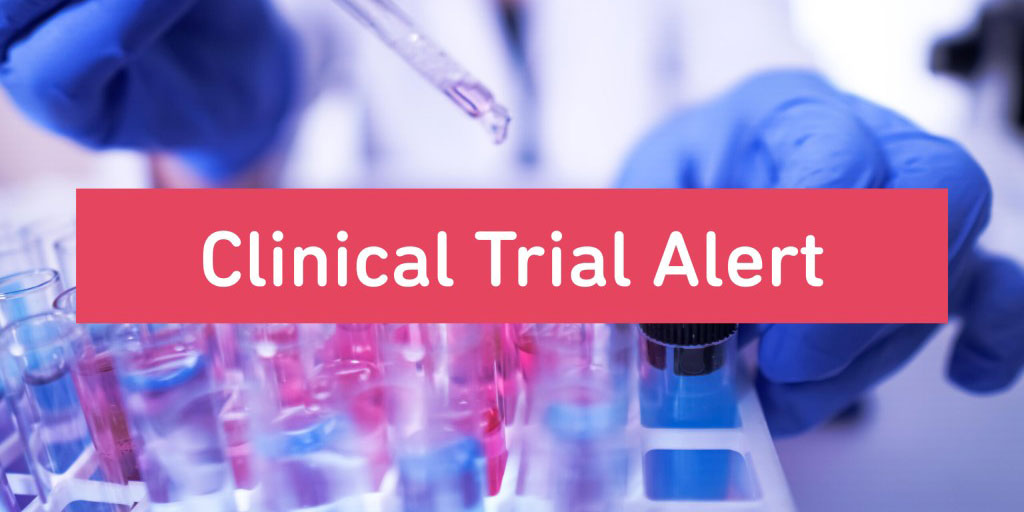 Clinical Trial Alert: Phase 2 Study of Pegcetacoplan in Adults with Sporadic ALS (MERIDIAN)
By MDA Staff | Wednesday, March 31, 2021
Researchers at Apellis Pharmaceuticals are seeking individuals living with sporadic amyotrophic lateral sclerosis (ALS) to participate in a two-year phase 2 trial (MERIDIAN) to determine the efficacy of the investigational drug pegcetacoplan. Pegcetacoplan is designed to reduce the activity of the complement system (a component of the immune system), and potentially slow the progression of ALS.
MERIDIAN is a randomized, double-blind, placebo-controlled study, meaning that study participants will be randomly assigned to either receive pegcetacoplan or an inactive placebo control for the first year of the study. All study participants will receive pegcetacoplan during the second year of the study. The drug/placebo will be self-administered at home twice a week as a subcutaneous (under-the-skin) injection. At the end of the study, participants will be given the option of enrolling in a long-term extension study.
The study duration for each patient will be two years, consisting of up to 11 in-clinic visits, monthly phone calls, and weekly at-home assessments. 
To be eligible, individuals must meet the following criteria:
At least 18 years of age
Sporadic ALS diagnosed as definite, probable, or laboratory supported probable as defined by the revised El Escorial criteria
Onset of ALS symptoms within 72 weeks (18 months) prior to screening
Total ALSFRS-R score of ≥30 at screening
Vaccination within five years against Streptococcus pneumoniae, Neisseria meningitidis (types A, C, W, Y, and B), and Haemophilus influenzae (type B) or agree to receive vaccination
Individuals may not be eligible to participate if they are affected by another illness or receiving another treatment that might interfere with the ability to undergo safe testing.  
Please visit https://www.meridiantrial.com or https://clinicaltrials.gov/ct2/show/NCT04579666?term=meridian&cond=ALS&draw=2&rank=1 for the full listing of exclusion criteria.
Travel support may be available. To learn more or inquire about participation, please click on the following link: https://www.meridiantrial.com/
Disclaimer: No content on this site should ever be used as a substitute for direct medical advice from your doctor or other qualified clinician.