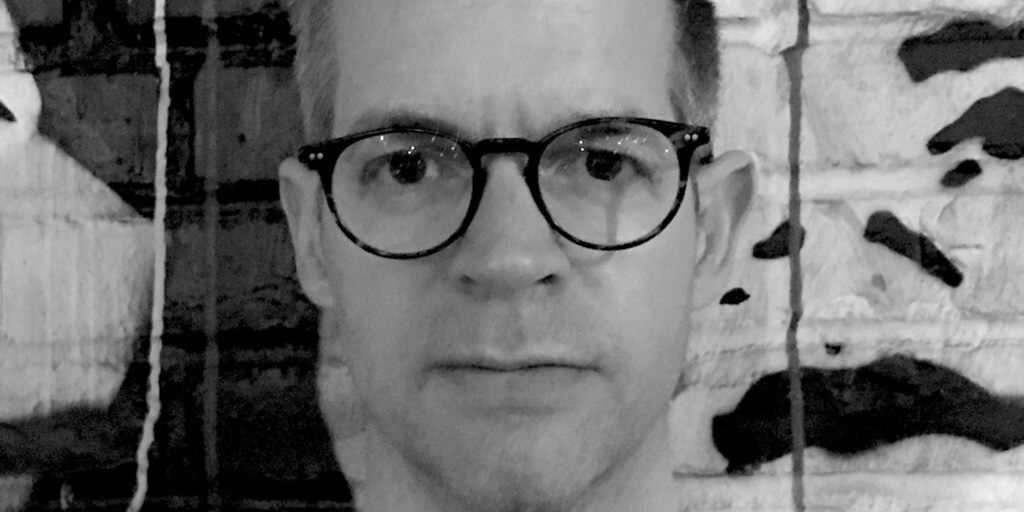 Do You Know ALS? Meet Jim.
By MDA Staff | Tuesday, May 21, 2019
In 2015, Karen Condron was honored with MDA's prestigious Wings Over Wall Street Spirit Award in recognition of her passion for life — while fighting amyotrophic lateral sclerosis (ALS). It was a battle she fought with grace for eight years, until her passing last July. For years, Karen's spirit —the namesake of the award — will live on, as her son, distinguished artist Jim Condron, sets out to honor her legacy with a one-day, 10-piece art installation at the very location where Karen won her honor.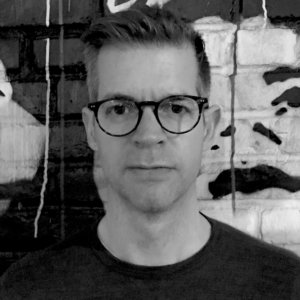 Karen Condron wore many hats. She was a mother, a model, an entrepreneur, and a painter. That artistry was passed down to her son Jim, one of five Condron kids. Still mourning the loss of his mother, Jim has turned to his and his mother's shared passion for art to heal.
Jim is a contemporary artist and professor at Towson University in Maryland. His work has appeared globally, as well as in corporate, university, public, and private collections.
Tell us about the 10 installations that will be on display at the annual WOWS event to honor the memory of your mother.
Jim: The sculptural installations are an homage to my mother, Karen Condron, who passed away in July 2018 after a nearly eight-year battle with ALS. She was the 2015 winner of the MDA Spirit Award and embodied all that the award represents. She was an amazing woman with many inspiring qualities. She was disciplined, quirky, loving, devout, eccentric, and ambitious. Most of all, my mother loved life.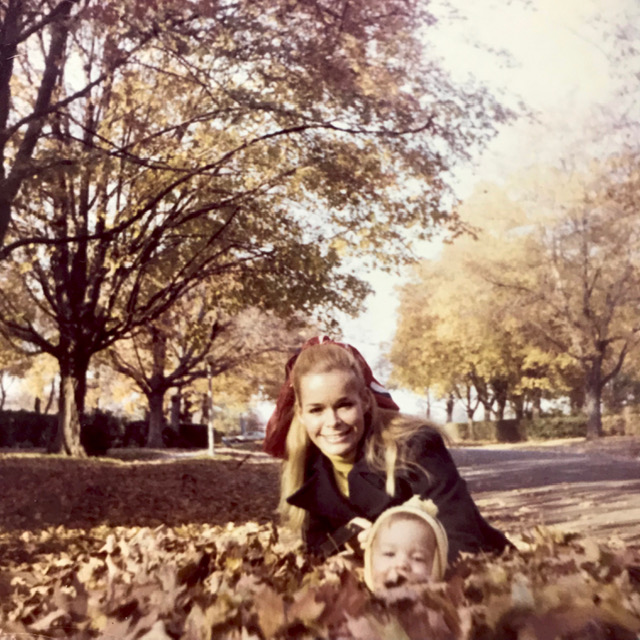 To make the sculptural works, I combined clothing from my mother's wardrobe — her purses and her shoes and materials from my childhood like a bicycle, a crib, and backyard lounge chairs — with mannequin arms or natural materials, such as yarrow or straw. I used my mother's garments to create forms that express my mother's ebullience and the challenges of the disease. Each piece expresses the great complexity of nostalgia and embodies my deep grief.
The installation "Every time you walk by" is made of various pairs of my mother's shoes. The procession of high heels gradually transforms into lower heeled shoes and then to flats. This diminution of heel height reflects the effects the disease had on her body and her choice of footwear. The running shoes represent my mother's love of jogging, which she did without fail every day regardless of weather conditions. My family would sometimes ride around searching for her in Connecticut blizzards when she was healthy. The vertical aspect of the piece is a pillar of shoes representing members of our family. Family meant everything to my mother. Her shoes sit at the top of this tower. Many of the shoes are filled with yarrow and straw as markers of my mother's spirit. Some are left empty, as the disease ultimately empties out the body of its life.
My mother had many interests and talents, including raising a large and active family; establishing and running a promotional goods company for more than three decades, serving as a board member of the Norwalk, Conn., Chamber of Commerce; and devoutly serving her church, Our Lady of Fatima in Wilton, Conn.
She exercised daily, made paintings every weekend, and visited a local thrift store, the Turnover Shop, with her friends every Saturday up until the week she died.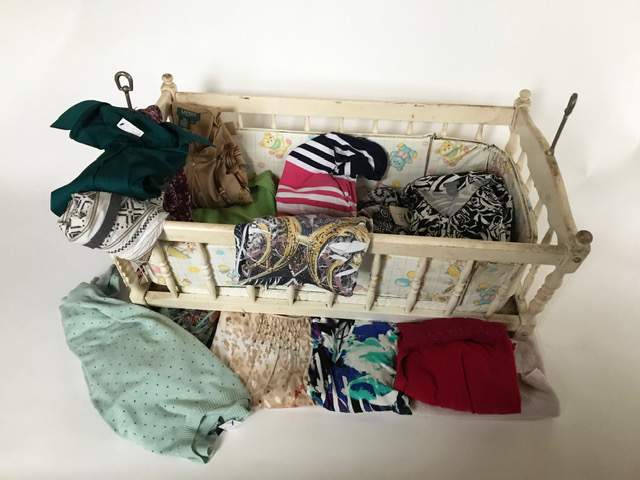 The clothing used to create the pieces "All the girls in town," "Follow you around," and "Moondust in your hair" are made of clothing my mother purchased at the Turnover Shop during her many trips to the store. I wish my mother were here to wear her clothes, but instead her sweaters, jackets, and shoes are filled with yarrow and straw. All the forms are meant to express my mother's vitality.
The exhibition will also include personal photographs and ephemera that openly depict my mother's joys and her losses as ALS progressed through her body.
What does MDA's investment in care and research to accelerate the discovery of therapies and cures mean to you?
Jim: MDA was incredibly important to my mother as a source of hope, encouragement, and support. Her story appeared in MDA's Quest Magazine and she was the MDA Wings Over Wall Street 2015 Spirit Award winner. Throughout her nearly eight-year struggle with ALS, she never gave up hope that she might somehow beat the odds and survive what remains a death sentence. She had bulbar-onset ALS and miraculously exceeded the average life expectancy rate of six months to three years. When doctors told her to give up her daily exercising and conserve her energy, she did the opposite, deciding instead to strengthen her body to better fight the cruel disease. To my mother, it was better to live with discipline, determination, and faith than to quit living life on her terms. My mother embodied MDA's mission, which encourages hope through determined and rigorous efforts toward finding a cure for ALS. MDA has dedicated significant funding to ALS research and continues to increase its efforts to eradicate this horrible disease. My mother did not want anyone to suffer as she did. She wholeheartedly valued the concerted efforts of MDA.
Disclaimer: No content on this site should ever be used as a substitute for direct medical advice from your doctor or other qualified clinician.