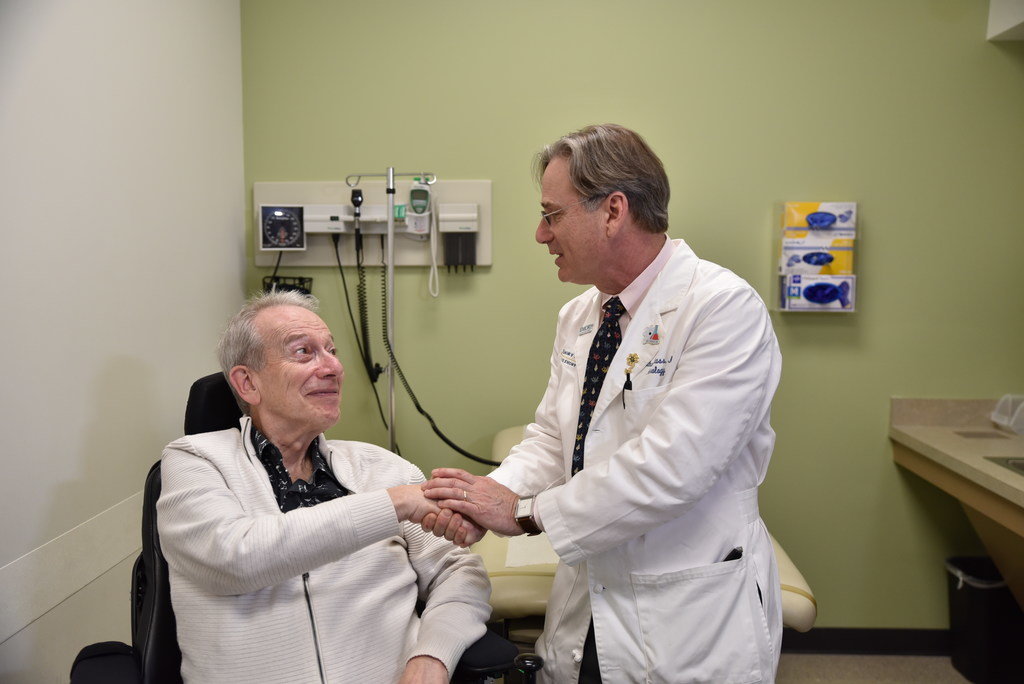 Do You Know ALS? Meet Dr. Glass.
By MDA Staff | Wednesday, May 22, 2019
Dr. Jonathan Glass is the director of the Emory ALS Center, co-chair of the Northeast ALS Consortium, and professor of Neurology and Pathology at Emory University in Atlanta. Dr. Glass' laboratory focuses on the study of amyotrophic lateral sclerosis (ALS), investigating causes and potential therapies and cures. MDA has been a partner in research, providing financial and medical assistance for patients and families.
What role has MDA played in advocacy and research that has directly impacted your line of work?
Dr. Glass: MDA has been a partner at the Emory ALS Center for more than two decades. MDA has provided financial and medical assistance for patients and families with ALS, and has supported our research efforts with significant amounts of laboratory funding.
What is the one clinical experience that reminds you of why you chose to work with patients with neuromuscular disease?
Dr. Glass: These experiences occur every day.  Getting to know these patients and their families, and providing the specialized medical care that is necessary to keep them independent, reminds me almost every day why I chose this line of work.
How have you been inspired by the patients and/or families you serve? 
Dr. Glass: These patients and families face enormous adversity with courage and acceptance.  It is a remarkable thing to see and be a part of.
How has MDA directly impacted your investigative research project/s?
Dr. Glass: MDA has made generous contributions to both my laboratory and clinical research efforts. Money from MDA has allowed me to pursue new ideas to develop preliminary data that led to new research funding and discoveries.
How will collaboration get us closer to finding a breakthrough?
Dr. Glass: Only with collaboration between basic and clinical researchers, clinicians, and patients will we find the answers to the mechanisms of disease pathogenesis and factors important in disease progression. We collaborate with researchers around the world, sharing patient specimens and data, working together for a common cause.
Why is the multidisciplinary approach that MDA applies to all 150+ Care Centers (with 48 specialized MDA ALS centers) important for ALS patient care?
Dr. Glass: We bring together all of the experts necessary for the care of the ALS patient, all in one place and at the same time. Our combined expertise assures that the patients receive the best care with a coordinated team approach. We become the "home" for ALS care for these patients and their families.
What is on the horizon for a cure for ALS, and what will it take to get there?
Dr. Glass: Cure is a big word — we are moving more realistically toward therapies that may slow or stop disease progression. We are most advanced with the genetically based familial cases, where we are using gene therapy to attack the underlying cause of disease. Other more generalized approaches, addressing a variety of mechanisms, are showing promising results in pre-clinical models. The horizon has never been brighter for finding effective therapies for ALS.
Disclaimer: No content on this site should ever be used as a substitute for direct medical advice from your doctor or other qualified clinician.