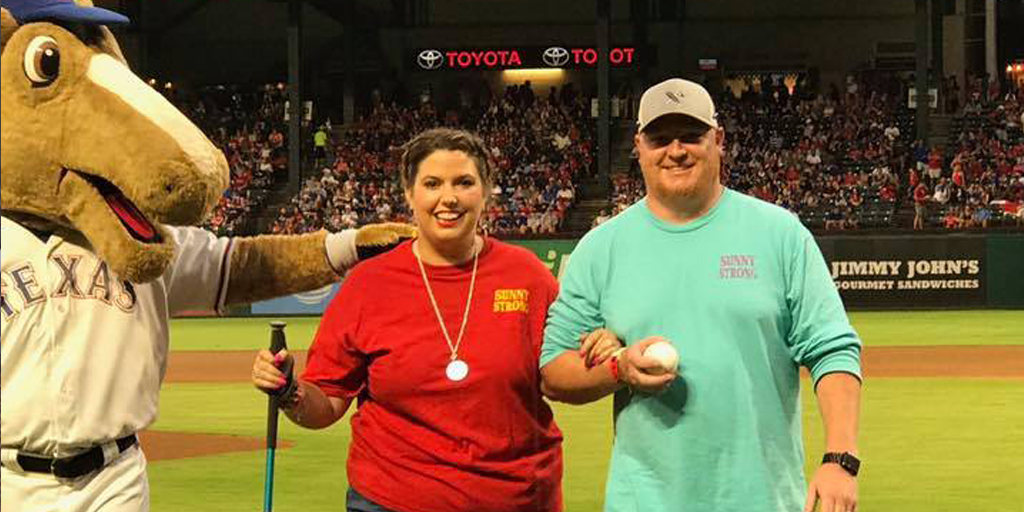 Do You Know ALS? Meet Sunny.
By MDA Staff | Friday, May 24, 2019
Just two weeks before her 28th birthday, and after a long search for an explanation for a series of symptoms, Sunny Brous was diagnosed with amyotrophic lateral sclerosis (ALS). Sunny has worked to remain independent and raise awareness to change the future of ALS. Her mantra is, "No apologies, no excuses, no regrets."
Can you tell us a little bit about your experience living with ALS?
Sunny: I was diagnosed on Jan. 20, 2015 less than two weeks before my 28th birthday after one-and-a-half years of chasing an explanation for my symptoms.
I have attended the MDA/ALS Center at Texas Neurology since February 2015. I have participated in multiple clinical trials through UT Southwestern Medical Center and Texas Neurology since diagnosis.
I have limb-onset — [it started in my] left hand — and I'm still almost completely independent, driving, breathing, etc.
I've had ALS longer than I've known and had my husband. We married in November 2016.
I walk with a hiking pole named Phil after Phil Dunphy from "Modern Family," and sometimes use a scooter named Garth after Garth Brooks.
Our motto is: "No apologies. No excuses. No regrets."
What does MDA's investment in care and research to accelerate the discovery of therapies and cures mean to you?  
Sunny: Cures mean a future, babies with my husband, a long full life together.
Who in your life provides the greatest source of strength?
Sunny: My friends and family are what fill in the gaps of my abilities. My husband, my sisters, my friends, and my family help me every single day to stay upright, to stay positive, and take care of me in every way I need.
Disclaimer: No content on this site should ever be used as a substitute for direct medical advice from your doctor or other qualified clinician.