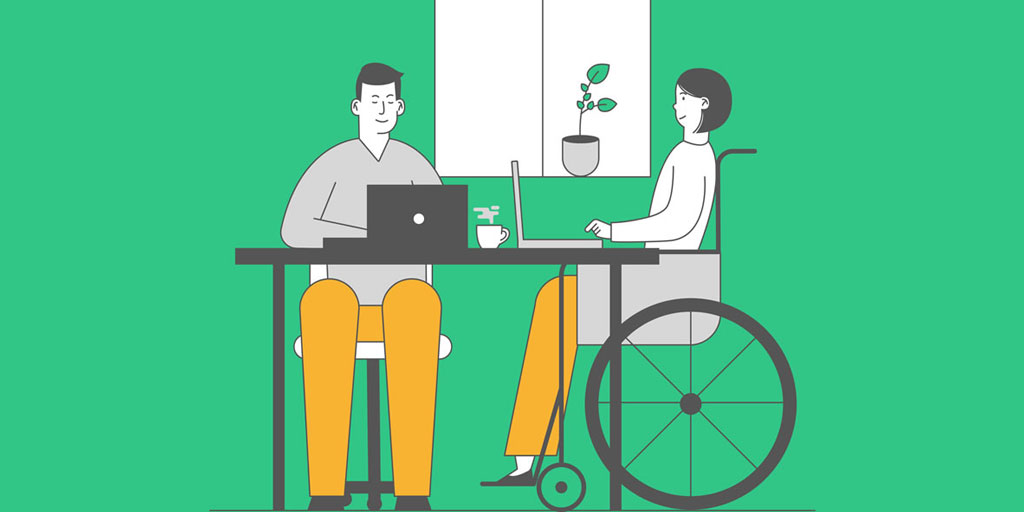 By MDA Staff | Friday, August 20, 2021
To make planning for and going to college easier for students with neuromuscular disease, MDA launched a new online workshop called Access to Education: Higher Education. This no-cost educational program, available on-demand, offers an overview of common considerations, tips for choosing a school, information on financial preparation, and guidance on finding support if students encounter access barriers during their higher education experience. It also provides tools and resources to help students confidently advocate for accessibility and accommodations in housing, around campus, and in the classroom.
Jacob Smith, who lives with spinal muscular atrophy (SMA), is a landscape architecture major in his junior year at the University of Wisconsin–Madison. He says the workshop's content is tailored to students with neuromuscular disease, and he especially likes the advice on finding a caregiver. "This is something that I had some trouble with, so informing others about how this works is very helpful," says Jacob, who credits MDA with providing the funds for research and treatments that have given him the strength and stamina to successfully attend college.
Access to Education: Higher Education is part of MDA's series of Access Workshops created to provide information and resources on overcoming barriers to a variety of access topics that are relevant to the neuromuscular disease community. The series also includes workshops about K-12 education, equipment and assistive devices, and more.
Each workshop is composed of a series of modules with important information, educational videos, and interactive elements, like quizzes, that build participants' knowledge and understanding of the topic. The workshops are designed to increase health literacy, empowerment, and self-advocacy within the community.
Find Access to Education: Higher Education and other Access Workshops here. If you have questions about Access Workshops, email access@mdausa.org.
Disclaimer: No content on this site should ever be used as a substitute for direct medical advice from your doctor or other qualified clinician.