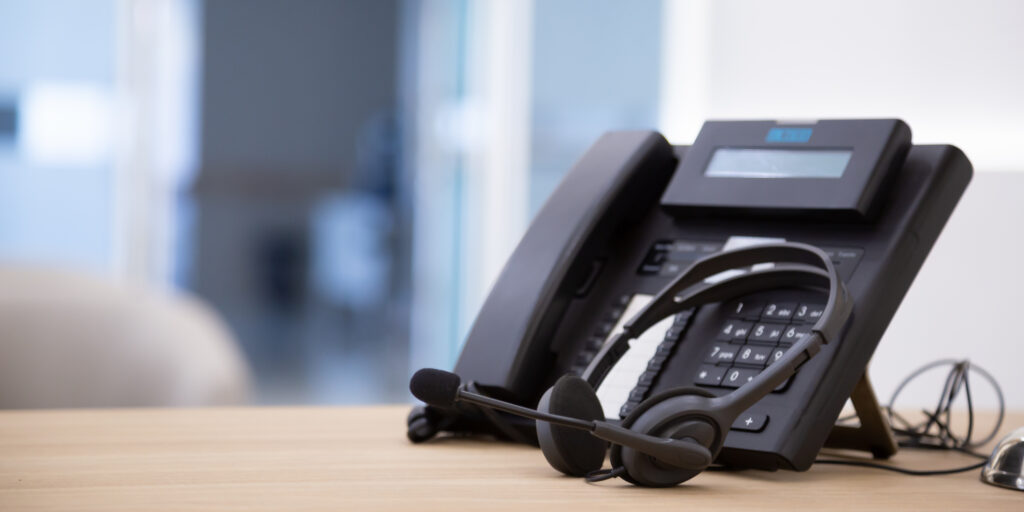 How Calls from the MDA Family Support Team Make a Difference
By Holli, Family and Community Support Specialist | Wednesday, November 16, 2022
When you join MDA, you become a member of an active, broader, and supported neuromuscular community. One way that MDA stays connected with our families through every step of their journey is by providing easy access to speak with our knowledgeable specialists by phone. In order to strengthen that connection, our family support specialists complete individual, engagement calls approximately 30, 60, and 120 days after an individual joins the MDA community. These calls provide our families with an assortment of resources, including diagnostic, educational, and advocacy resources.
During these engagement outreach calls, we have the opportunity to learn more about you and your family's needs, connect you to a local MDA Care Center, and offer a supportive conversation.
"The MDA specialists made me feel good just by calling to see how I was doing. The call let me know that someone cares," said MDA member, Rodrigo Duran. "The connection helps me because I know I have someone to call or email if I need real assistance. They are always there to help me find resources on anything I need."
Another member, Audrey Tabor, expressed that the specialist made her feel "…like I was not alone in my journey with muscular dystrophy."
During the 30, 60, 120-day engagement calls, families often choose to further the conversation and discuss genetic testing, clinical trials, or new treatment options. MDA offers support for their journey of self-advocacy and exploration.
"The first year with my neurologist, the MDA was able to assist me in getting a cane to use," MDA member, Emily Stahl said. "They also encouraged me to talk to the older MDA summer campers about going to college and getting a degree while having a disorder. This was life changing since I was diagnosed later in life. I was able to experience something powerful with people having similar experiences with me. It was so life changing, that I have stayed involved with the MDA community ever since, now being an MDA Ambassador this past year."
Families also receive updates on MDA programming, local events, and opportunities. "MDA always makes sure that our family knows about upcoming events and that we feel invited and included," MDA member, Tom Henry shared. "Our contacts from MDA always make sure that we know that we are part of a supportive community."
After joining MDA, community members begin a lifetime connection, built on the powerful foundation of connection during our initial engagement calls. MDA is proud to deliver personalized attention and one-on-one interactions with our families. Engagement calls allow families to address issues, ask questions, and create friendships that can last a lifetime. We feel privileged to be able to care for and provide a quality connection for our members in this way.
Disclaimer: No content on this site should ever be used as a substitute for direct medical advice from your doctor or other qualified clinician.