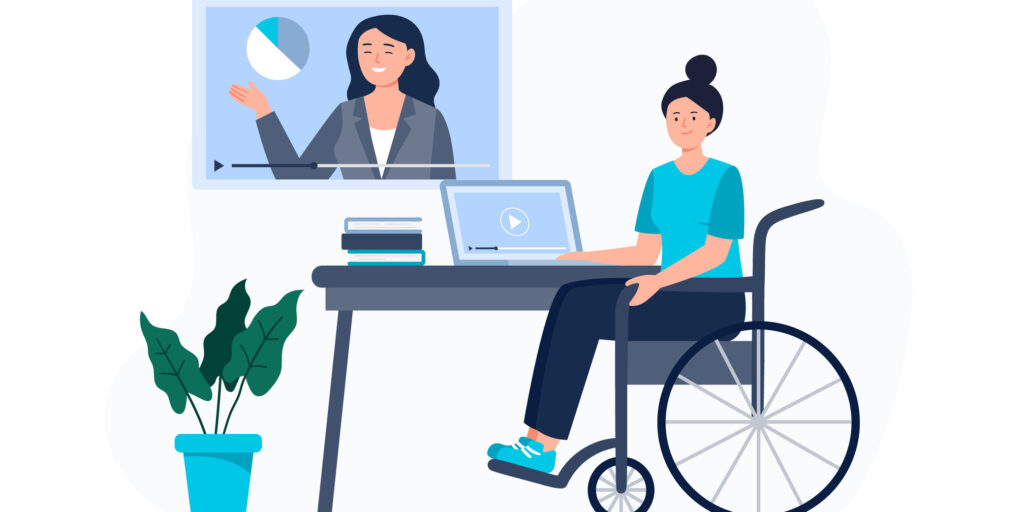 How Protective and Advocacy Organizations Help People with Disabilities
By Susan Johnston Taylor | Thursday, November 10, 2022
If you've ever had issues getting assistive technology or securing accessible housing, then a protective and advocacy (P&A) organization may be able to help. These organizations offer legal support to make sure that people with disabilities can exercise their rights to work, vote, access transportation, and live independently.
What is a P&A organization?
Each state has a P&A organization. In some states, these legal advocacy programs are part of the state government, and in others they are run by nonprofit entities designated as the state's P&A organization.
While federal mandate gives all P&A organizations the authority to provide legal representation and other advocacy services to people with disabilities, the exact services offered and how they are provided varies by state.
"Broadly speaking, these organizations seek to provide representation and resources for people with disabilities so they can live their lives, whether that's through access to education, access to healthcare, access to appropriate housing, or just general legal needs," says Joel Cartner, JD, MDA's director of access policy, who worked as an intern for Connecticut's P&A while in law school.
Some P&A organizations provide general legal services to those with disabilities, while others offer more specialized expertise. "In Connecticut, we had an arm that was specifically dedicated to connecting people with their Office of Vocational Rehabilitation, and we had an investigator specifically focused on finding discriminatory practices," Joel says.
Advocate in your corner
P&A organizations deal with big issues like employment discrimination or voter accessibility, but they can also remedy day-to-day issues that prevent people with disabilities from living life to the fullest.
While Joel worked at Connecticut's P&A organization, his office assisted a woman with buying tickets to a basketball game. "Under the law, if you run a promotion for a particular pocket of seats, but that pocket of seats doesn't have ADA-compliant seating, you have to offer a seat that is compliant at the same rate," he says. The caller was having trouble getting an accessible seat at the discounted price, so lawyers at the P&A stepped in to help.
P&A roles
Joel says that most people contacting a P&A organization have encountered a situation that they've tried to resolve on their own, but that's not required. P&A organizations can intervene early to advise people of their rights and give referrals to other services and organizations that can help them.
In addition, many P&A organizations play a role at the policy level by educating state and local lawmakers about disability-related issues and initiating campaigns to remedy violations in their states.
Getting help
When contacting a P&A organization for assistance with an issue, it's helpful to share as much detail about the situation as you can, such as who you talked to and when you talked to them, or copies of email communications.
"Basically, the more documentation and the more context you can provide the better, and caseworkers are trained to walk people through that as well," Joel says.
---
Next Steps and Useful Resources
Disclaimer: No content on this site should ever be used as a substitute for direct medical advice from your doctor or other qualified clinician.