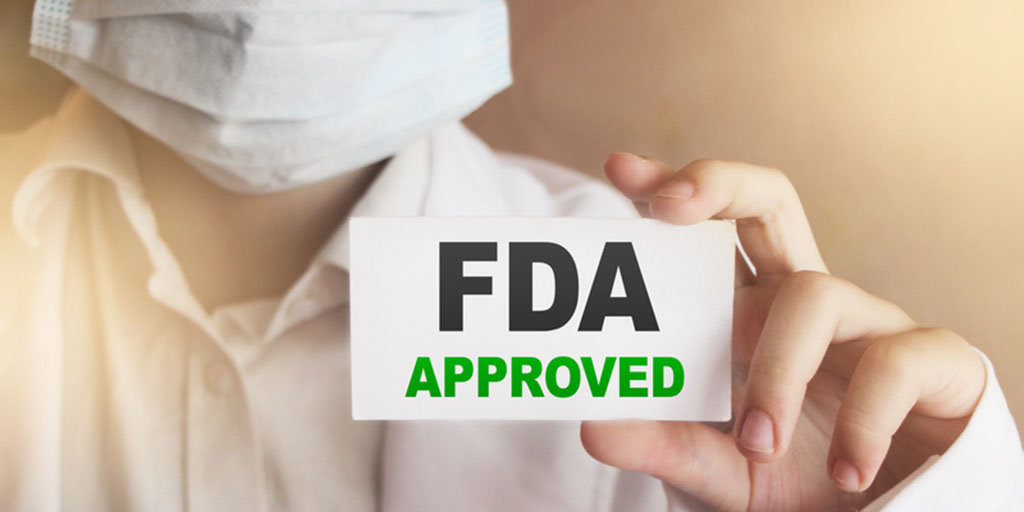 How Expedited Drug Approval Impacts the Neuromuscular Disease Treatment Landscape
By Sujatha Gurunathan | Thursday, February 4, 2021
The urgency of the COVID-19 pandemic has transformed the drug-development landscape, driving rapid development, US review, and, in one case, new therapeutic approval. To bring critical drugs to market, the US Food and Drug Administration (FDA) is utilizing a special emergency program announced in April 2020 to accelerate approval of promising coronavirus therapies, an initiative known as the Coronavirus Treatment Acceleration Program (CTAP).
CTAP is the newest tool employed by the FDA to expedite development of new therapeutics for combating serious diseases with unmet needs. While CTAP is an emergency program initiated in response to the pandemic, other ongoing expedited approval pathways were introduced in 1992 and updated in 2012. One signature tool, known as Accelerated Approval, allows for approval of drugs and biologics — including treatments for neuromuscular disease (NMD) — based on clinical trials that show improvement in surrogate (or predictive) endpoints, such as laboratory tests, in addition to and sometimes in lieu of definitive clinical endpoints, such as increased survival.
Following accelerated approval of a drug, the sponsoring drug company is often required to perform follow-up trials to prove that the medicine is effective in meeting a definitive clinical endpoint. If follow-up studies fail to confirm effectiveness, the FDA can remove the drug from the market.
Why expedite approval for NMD treatments?
Using traditional approval pathways, bringing a new drug to market can take several billion dollars and a decade or longer. This timing may be untenable for patients living with life-threatening diseases for which there are no therapeutic options, as is the case for many NMDs. Use of expedited approval pathways allows medicines to become commercially available earlier.
"The Accelerated Approval pathway was established by the [FDA] to facilitate access to novel therapeutics using one clinical endpoint and one surrogate endpoint," says Dr. Barry Byrne, associate chair of Pediatrics and director of the Powell Gene Therapy Center at the University of Florida Health, and chief medical advisor for MDA. "If a drug proved that a treated patient could run and climb stairs as a result of increased strength, and that improves quality of life and they have longer survival, then those are two clinical endpoints that would be meaningful in [determining] approval. In lieu of that, if … a patient might be able to climb stairs, but [has never had] the capability of running, you might measure stair climbing activity and a laboratory test to determine improvement of disease progression."
Dr. Byrne notes that use of Accelerated Approval, or other expedited approval pathways, may not be appropriate for all drugs, but are rather product- and disease-specific.
Expedited pathways and Emergency Use Authorization
The FDA has traditionally employed five tools to expedite the development of promising new therapeutics. Only drugs that address an unmet medical need for serious or life-threatening conditions are eligible for approval through these pathways. 
The Fast Track pathway expedites development and review of eligible drugs. The Breakthrough Therapy pathway expedites development and review of drugs that demonstrate improvement over available therapies. The Regenerative Medicine Advanced Therapy (RMAT) pathway expedites development and review of eligible cell-, tissue-, or gene-based therapies. Accelerated Approval allows eligible drugs to be approved based on surrogate endpoints. Priority Review indicates that the FDA will take action on an application within six months.
In an analysis of oncology drugs, researchers found that drugs that qualified for an expedited program were approved an average of two years earlier than drugs undergoing the normal review process.
While expedited approvals may lead to substantial gains for people with some serious diseases, more rapid and flexible mechanisms may be required to address public health emergencies such as the COVID-19 pandemic. CTAP has enabled the accelerated approval of the antiviral drug Veklury (remdesivir) for use in adults and children requiring hospitalization for COVID-19. Furthermore, a mechanism known as Emergency Use Authorization (EUA) has allowed the distribution of two COVID-19 vaccines, developed by Pfizer-BioNTech and Moderna, without approval through the regular pathways. EUA enables the use of unapproved medical products to diagnose, treat, or prevent serious or life-threatening diseases or conditions for which no alternatives exist. For an EUA to be issued, the sponsor must prove safety and tolerability from the early stages of a clinical trial (phases 1 and 2) and provide additional safety and efficacy data from ongoing studies with larger populations of people (phase 3). The FDA may grant the EUA if the known and potential benefits outweigh the known and potential risks, and if there is adequate information ensuring manufacturing quality and consistency.
Successes for DMD and SMA
The drug development and clinical testing process for NMDs is particularly challenging given the vast differences between disorders and the small populations of people affected. However, the rapid and progressive decline involved in NMDs and the limited number of current therapeutic options make many prospective therapies to treat these disorders eligible for expedited approvals.
In September 2016, Exondys 51 (Sarepta Therapeutics) was approved through an expedited pathway to become the first disease-modifying drug available to treat people with Duchenne muscular dystrophy (DMD). DMD is a rare disorder that leads to severe progressive muscle loss and premature death and affects approximately 1 in every 3,500-5,000 male births worldwide. The approval of Exondys 51 was based on limited data from a clinical trial involving just 12 boys, leading to some controversy over whether the drug should have been approved at that time. For people lacking therapeutic options, however, it represented a watershed moment. The accelerated approval of Exondys 51 propelled the accelerated approvals of two other drugs, Vyondys 53 (Sarepta) and Viltepso (NS Pharma Inc.), in subsequent years, resulting in the availability of therapeutic options for about 20% of people with DMD in fewer than four years.
Expedited approval pathways have also been a boon to the spinal muscular atrophy (SMA) population. SMA causes progressive motor weakness in affected individuals and leads to premature death before the age of 2 in the most severe cases. In the last four years, three disease-modifying treatments have been approved for SMA using Fast Track and Priority Review pathways, including Spinraza (Biogen/Ionis), Evrysdi (Genentech), and Zolgensma (AveXis Inc.), a novel gene therapy that also received Breakthrough Therapy status.
Barriers to acceptance
While expedited review and approval have led to therapeutic options for people with NMDs who previously did not have any, the relative rapidity of expedited approval pathways can result in inherent pitfalls. To begin with, Dr. Byrne says drug developers hoping to utilize expedited review pathways may encounter supply chain issues.
"With all of the work related to COVID, there has been a high demand on raw materials," Dr. Byrne says. "If there are critical steps that the sponsor is not able to meet because they can't get the reagents to do that study, then the study is delayed."
Dr. Byrne also notes that access to newly approved therapeutics is often controlled by insurance companies.
"The payors are the regulators of access," he says. "The treating physicians are always going to want the most efficacious therapy. No physicians would choose no treatment over treatment A or B, as long as they can get access to treatment A or B."
Perception regarding the safety and efficacy of rapidly developed therapeutics can also be a barrier to acceptance by the public, but Dr. Byrne feels there is little cause for concern.
"Sometimes [approvals] are provisional and there are additional studies that are required to prove safety or durability," he says. "So, it's not really that the agency has ever lowered its standard regarding safety and efficacy, they just work with sponsors to try to gain access as quickly as possible to mitigate disease severity."
How MDA advocates for expedited approvals
In general, MDA has celebrated and encouraged the expedition of new drug approvals for NMD. MDA regularly engages with federal, state, and local public health officials to ensure that decisionmakers are aware of the NMD community's needs, including having the earliest possible access to new therapeutics and vaccines.
In 2020, MDA supported the Accelerating Access to Critical Therapies for ALS Act (ACT for ALS Act) intended to accelerate access to therapies in clinical trials for amyotrophic lateral sclerosis (ALS). The Accelerated Approval pathway has not previously been utilized for ALS, an NMD that causes rapid and progressive muscle weakness, disability, and eventually death.
"While the FDA's expedited review programs have facilitated quicker access to safe and effective therapies for NMDs, there is still more work to be done," says Paul Melmeyer, MDA's director of Regulatory Affairs. "For example, [researchers targeting] many NMDs, such as ALS, are not utilizing the Accelerated Approval pathway because the science of biomarkers and surrogate endpoints have not advanced quickly enough."
In recent advocacy work on behalf of MDA, Paul has lobbied the FDA to improve aspects of the expedited approval process. At the Friends Of Cancer Research Annual Meeting in 2020, Paul contributed to the development of a white paper encouraging the modernization of expedited approval pathways to facilitate drug development. Specifically, the paper calls for streamlining expedited approval programs, which exhibit significant overlap in their eligibility criteria, and increasing communication between drug sponsors and the FDA throughout the drug development process. It also encourages the use of innovative clinical trial designs that allow simultaneous testing of multiple drug candidates, use of historical data to make predictions, and other advances that expedite the pace of drug development without changing rigor or safety standards.
The goal, Paul says, is to make it easier for drug sponsors to choose the right review pathway and allow them to work more closely with the FDA — from clinical testing through manufacturing — in order to bring critical drugs to market faster.
Disclaimer: No content on this site should ever be used as a substitute for direct medical advice from your doctor or other qualified clinician.