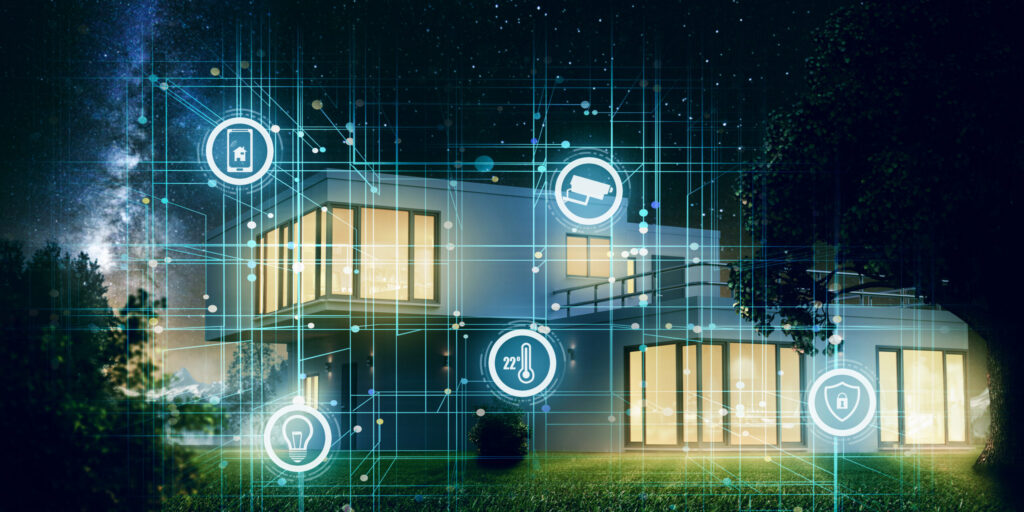 How to Feel Safe in Your Home
By Claire Sykes | Friday, May 19, 2023
Paul Robertson, who lives with limb-girdle muscular dystrophy (LGMD), keeps his bushes trimmed, knows his neighbors, and relies on his pet dog, Berkeley, to warn him when someone approaches his home. But to feel truly safe in his home — and maintain his independence — he uses an automated home security system.
Twelve percent of people in the United States have disabilities, yet from 2017-2019 they were victims of 26% of all nonfatal violent crimes — nearly four times that of those without disabilities, according to the US Department of Justice.
"People in wheelchairs may be seen as easier marks, so their security systems should include more than most people's," advises Matthew Colvin of ImproveAbility, LLC, an assistive-technology company in Austin, Texas. A robust system reduces your risk of prowlers, break-ins, theft, injury, fire, and flooding from leaks.
What's a home security system?
The most common home security devices are doorbell cameras and other security cameras, automatic light timers, remote door locks, "panic buttons" that sound an alarm to scare off intruders or summon medical help, and sensors. Sensors can detect glass breakage, as well as motion, leaks, smoke, heat, and carbon monoxide.
These devices can be purchased and used individually or linked together in a home security system that allows the user to control them through one control panel or Wi-Fi-enabled device.
Paul uses home security systems in his two homes in Maryland and Florida. "I wanted the security systems for general safety purposes while I'm at home and for protection of my homes when I'm not there," he says. "But also, the automated systems make it easier to do things, not having to always move from room to room."
How security systems work
Depending on the home security system, you may use a hardwired keypad in your home or a smartphone or tablet with an app to program and command your security devices by touch, voice, or eye movement. Automated systems allow you to program lights or other devices to follow regular or random schedules and set up combined commands, like Paul's "goodnight button" that shuts off all interior lights and locks all the doors in his home at once.
It all works because the devices are wirelessly connected to a control panel in your home that alerts you (by phone) and/or your security system provider's monitoring station when an alarm is triggered.
Security systems can operate on one or more communication protocols, similar to how you can send messages on your smartphone by connecting to Wi-Fi or your cell service. Matthew urges choosing a wireless security system with a smart hub that operates on at least two communication protocols.
"Doing so gives you more options and accessibility," he says. "If you have only Wi-Fi, you can use your cell phone to control it by touch, but to talk to Amazon Alexa or Google Assistant, you need one of the other protocols, too."
The best set-up for you
What's the right security system? It's the one that meets your needs. That's how Stephanie Erbacher sees it. Her home has no smart locks for now, but it does have sensors for doors, windows, and glass breakage.
"They give us overall peace of mind," says Stephanie, who is an MDA Resource Specialist based in Cedar Rapids, Iowa. "My husband works long hours, so I'm often home alone with the children at night."
Their 14-year-old daughter, Rylie, lives with spinal muscular atrophy (SMA). She's able to push a fob to arm and disarm their security system; it's easier than the keypad for her. But if she gets weaker, Stephanie is thinking of moving to a voice-controlled Vivint® system. "Also, as she grows up and becomes more independent, it'll allow her to control everything on her phone and manage the security on her own," Stephanie says.
Tips for choosing a system
You don't have to be tech-savvy to make your home safer. Stephanie "test drove" friends' systems before choosing SimpliSafe as her current security provider. While shopping around, ask companies about their consulting and installation services. Depending on the system's complexity, expect to pay between $200 and $20,000.
"Do the minimal first — your doors and most important lights," Matthew recommends. "If you do only one thing, though, secure that front door. Most break-ins happen there." He says a smart doorbell camera that allows two-way communication at the front door is a good way to boost the security of that critical area of your home.
The home security industry only continues to innovate, incorporating new technologies like AI and Wi-Fi sensing. As security devices advance, you may update or add to your home security system.
"It's all about building layers of protection," says Paul. "At the end of the day, it could be a lifesaver."
---
Next Steps and Useful Resources
Disclaimer: No content on this site should ever be used as a substitute for direct medical advice from your doctor or other qualified clinician.