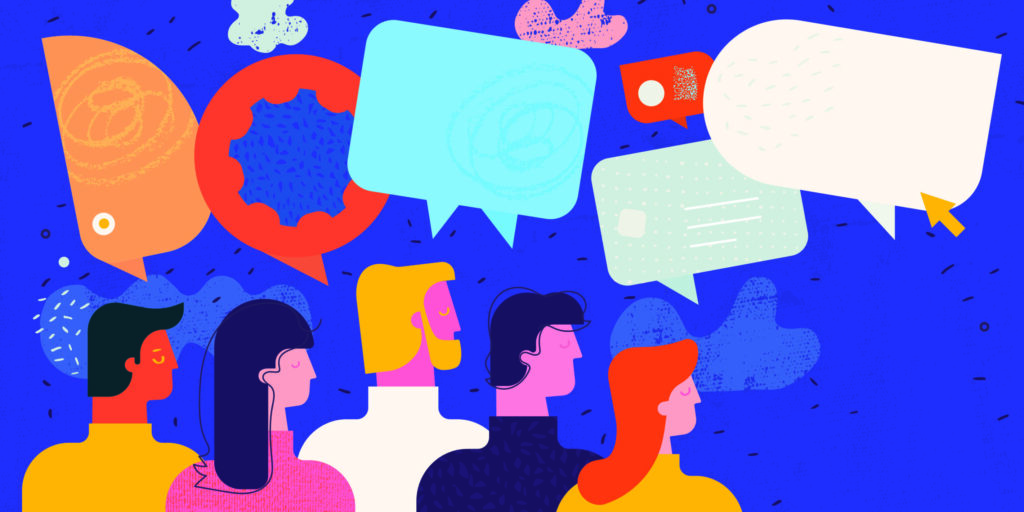 How to Speak Up for Your Healthcare Needs in Hospitals and Doctors' Offices
By Donna Albrecht | Friday, November 18, 2022
5 Second Summary
What keeps people from advocating for themselves or a loved one in healthcare settings? We asked doctors and people living with neuromuscular diseases that question and got tips for building better communication and relationships.
Advocating for yourself when you are in a healthcare setting means communicating what you need or want to the doctors, nurses, and other providers who can help you get it. That sounds simple, but in practice it can be intimidating or confusing. Fortunately, it is a skill you can learn.
Barriers to self-advocacy
What keeps people from advocating for themselves or a loved one when they're in a hospital or doctor's office? Vovanti Jones, MD, director of physical medicine and rehabilitation at the MDA Care Center at the University of Missouri has found the main reasons people are reluctant to speak up include:
Fear of going against an authority figure
Lack of knowledge about a medical condition or treatment
Lack of financial resources
Lack of a support network
Don't hold back
Dr. Jones brings more than her knowledge and experience as a doctor to this topic — she lives with limb-girdle muscular dystrophy (LGMD) and uses a mobility scooter to get around the hospital.
Dr. Jones understands the fear of going against authority figures because she has experienced it in her own professional life.
Inserting a central venous catheter is a medical procedure a doctor generally performs while standing, but she felt she could do it better sitting on her scooter. "I was afraid of how my request for this change would be taken and how that would impact me in my job, so it took years for me to speak up for myself," Dr. Jones says. Finally, with the support of senior resident physicians, she began performing the procedure from her scooter. "I only regret that I didn't speak up earlier," she says.
Like Dr. Jones, many people worry that requesting an accommodation or asking too many questions can have negative consequences. But Andrew Kufta, 35, director of marketing and communications for the Governor's Prevention Partnership in Connecticut, who lives with facioscapulohumeral muscular dystrophy (FSHD), says asserting yourself generally has the opposite effect.
"Don't look at your efforts at self-advocacy as making trouble," he says. "When people understand why you are asking for what you need, they're much more likely to respond positively."
Recently, Andrew was at an MDA Care Center and had trouble standing up from the chair in the waiting room. He mentioned to the clinic staff that the low chairs were difficult for him and others with muscle weakness. Far from being annoyed, they were grateful that he pointed out the problem, and they addressed it by adding seating aids.
Open communication
Asking questions and having discussions with your medical team reinforces to them that you have done your homework and want to be a partner in your care. Doctors are humans, too, and should be open to having their ideas challenged in the interest of helping you find the best solutions.
Denise and John Szymczak of Racine, Wisconsin, have two teens living with LGMD: Holly, 14, and Joshua, 17. Joshua, a high school senior, has received oral steroids for many years for a condition not related to LGMD. Over time, John says, "We noticed that Joshua has maintained and even gained strength in some areas. We asked Holly's MDA Care Center team if steroids would help her." Corticosteroid treatment is common for Duchenne muscular dystrophy (DMD) and is being studied for use with LGMD.
After consulting the research, Holly's care team agreed that it was worth trying. She has received steroid treatment for about three years, and while Holly hasn't seen the same improvements Josh has, the family appreciates that her care team listened to them and considered their wishes — as well as the latest research and Holly's safety — in her treatment plan.
Doctor-patient relationships
Dr. Jones notes that mutual respect impacts the quality of communication between patients and providers. You should trust that your doctor is knowledgeable and that your health is their top priority. Your doctor should listen when you describe symptoms and express your wishes and concerns.
If a doctor is not meeting your needs, you have the right to find a different provider.
"Even in a good doctor-patient relationship, you may want to get a second opinion to gather more information about your diagnosis and treatment options," Dr. Jones says. Second opinions are common in medical care, and you shouldn't be afraid of offending your doctor by asking for one. In fact, your doctor may be able to help by recommending other physicians, filing a second opinion request with your health insurance, or providing your medical records and test results for the second doctor.
It's likely that many of the healthcare providers you see outside of an MDA Care Center don't have extensive experience with neuromuscular diseases. You may need to take some time to educate your providers about your disease and how it affects your daily life. Bringing disease fact sheets and other educational materials to your appointments shows your providers that you are engaged and looking for them to bring their best to your care. (Find disease fact sheets and helpful resources on MDA's Educational Materials page.)
Gaining knowledge
It's difficult to advocate for yourself when you don't know what you can advocate for. Jaclyn Omura, MD, Rehabilitation Medicine Physician at the MDA Care Center at Seattle Children's Hospital, finds this is a barrier not only for families dealing with a new diagnosis, but also when a disease progresses, requiring new services or support. "A lot of what we do is education about what has worked for other patients in similar situations," she says.
To effectively advocate for yourself, you need to understand your diagnosis and treatment options. (Read 3 Steps to Find Reliable Information on Neuromuscular Disease Research to learn how to find reliable information on neuromuscular conditions, treatments, and research.)
Craig Zaidman, MD, is director of the pediatric MDA Care Center at Washington University. Good advocacy, to him, includes having parents come with specific goals in mind after they have done some reading about what achieving those goals will entail. "The parent knows their child best, and I appreciate it when they let me know when they disagree with me or need something more from me," he says. "I have never had a parent come to me with too many questions or requests when they came with love for their child."
When in doubt, ask. There are no silly questions when it comes to your or your child's health.
Financial resources and insurance
Today's healthcare system is complex, and your healthcare team can be an amazing resource. If you're worried about how you'll pay for your healthcare, including medications and treatments, share those concerns with your doctors and nurses. "Often we can provide resources in clinic to help patients navigate the insurance application process and know which treatment options being considered are available for funding," Dr. Omura says.
If you go to an MDA Care Center, a social worker can help you navigate the healthcare landscape. They typically have extensive knowledge of available insurance programs and private funding. Many hospitals have a patient advocate who can help determine if you are eligible for government programs and reimbursement for covered services.
To learn more about health insurance, take the MDA Access Workshop Access to Coverage: Insurance.
Support networks
A support network generally is an informal collection of friends, family, neighbors, and co-workers — the people you turn to when you need a sounding board or helping hand. These connections can help give you the emotional strength you need to be a strong self-advocate.
They also can be allies in stressful healthcare situations. Consider bringing a family member or friend to appointments. Be clear with your support person beforehand about what role you'd like them to play: Are they there to help with physical transfers or moral support if you feel nervous? Or do you want them to speak up to support your requests or ask questions?
Finding other individuals or families with similar experiences is a great way to build your support network. MDA's National Connections Program offers a way for people in the neuromuscular disease community to connect with others living with neuromuscular diseases, caregivers, parents, spouses, or siblings. To join the program, contact MDA's Resource Center at 833-ASK-MDA1 or ResourceCenter@mdaUSA.org. You can request to be matched based on criteria like diagnosis, age, or interests.
You can also expand your network by joining support groups, participating in disease-specific online forums, and volunteering.
When you have healthcare providers you can count on to listen to you and help you understand your condition and treatment options, consider them part of your support network, too. You have everything to gain by advocating for yourself or a loved one in healthcare settings.
Donna Albrecht is a health writer in the San Francisco Bay area. She and her husband had two wonderful daughters who lived with spinal muscular atrophy (SMA).
---
How to Prepare for a Doctor's Appointment
Having a plan and supporting materials can help you make the most of your appointment, whether you are seeing a new doctor or an established member of your care team. Here are tips to prepare for your visit:
Make a list of everything you want to discuss. This may include new or ongoing symptoms, medication side effects, and questions about your treatment plan. Don't put off any pressing concerns until the end of your appointment — bring them up right away.
Gather any test results or medical records that the doctor hasn't seen before. Be prepared to share your health history and the names and phone numbers of any other doctors you've seen.
Bring a list of all your medications. Include any over-the-counter medicines, vitamins, and herbal supplements you take, so your providers can flag potential interactions between substances.
Bring paper or a device to take notes. Medical appointments can be overwhelming, especially when dealing with a new or scary diagnosis. Sometimes it's best to have a support person with you to take notes or help you retain information.
Before the day of the appointment, make sure you know how to get to the doctor's office, where to park, and how much it will cost. This will help you arrive on time and relaxed.
---
Next Steps and Useful Resources
The best way to be your own advocate in an emergency health situation is to prepare before it happens:
Visit MDA's Education Materials webpage and scroll down to Emergency Care Resources to find alert cards listing specific precautions and medication safety information that are designed to be printed and kept with you at all times in a wallet, purse, or backpack.
Read the Quest article Be Prepared for more tips and stories from the community about emergency care.
Disclaimer: No content on this site should ever be used as a substitute for direct medical advice from your doctor or other qualified clinician.