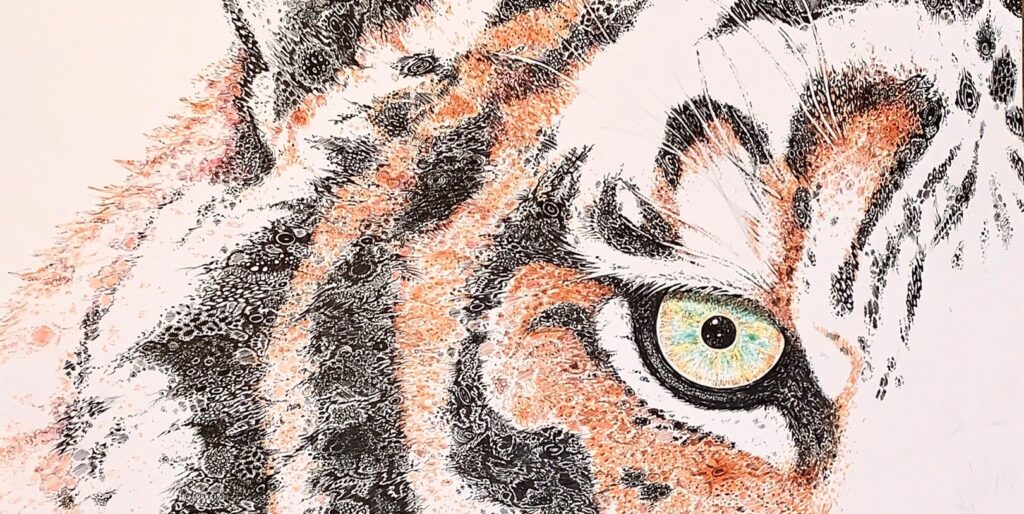 Inclusion, Expression, and Advocacy in the Art World
By Rebecca Hume | Tuesday, January 31, 2023
The last few years have presented small steps in the right direction for a long overdue societal shift in mindset when it comes to inclusion for those living with disabilities. Educators and employers have recognized the historical disparity in access to higher education and employment and have placed a much-needed increased focus on inclusion and equality.
With this increased awareness, more and more people living with disabilities are recognizing their own opportunity – and their right – to pursue careers and share their passions and talents with the world. And for many, those passions lead to the arts.
Inclusion in music, fashion, and fine art
While there is still room for growth, we have seen notable strides towards inclusion in music, fashion, and the world of fine arts. In fact, living with a disability often offers artists unique perspectives and experiences that serve as inspiration during the creative process.
James Ian, a singer, songwriter, and multi-instrumentalist who lives with spinal muscular atrophy (SMA), used his experience living with a neuromuscular disease to write a song that highlights the lives of those living with SMA. He wrote, produced, and sang  "Spaces", a song that garnished over 754,000 views on YouTube. Ian joined the Quest Podcast last year to share his passion for creative projects and his view on why it is so important to have individuals with disabilities represented in the entertainment world.
And we saw an incredible and unprecedented representation of the disability community in the fashion world when the Genentech Double Take Fashion Show kicked off the 2022 New York Fashion Week. The brainchild of a panel of individuals living with SMA, the fashion show was the first of its kind – an entire show featuring accessible fashion planned, executed, and modeled by members of the SMA community. The show was inspired by the desire to address the limitations in accessible and stylish clothing, create awareness among brands and designers, and establish notable change for inclusion.
The fine arts are no exception. Holly Goodwin, an artist and high school art teacher living with McArdle disease, uses what she describes as her "invisible" disease as the subject of all of her paintings, illustrations, and multi-media sculptures. At first glance, her artwork depicts various creatures that represent emotions. A closer look reveals that Holly has uniquely woven the molecular structures depicting her own genes into her artwork.
Holly has been showing her artwork in galleries since the late 1990s and has built a name for herself by networking and connecting with galleries and through her own social media accounts and website. "I have found the art world to be very inclusive and welcoming to me, with or without a disability," Holly says. "All the galleries have really worked hard to make their spaces accessible over the past decade especially."
The opportunity for advocacy through art
Holly views her success and talent as an opportunity to share her story and raise awareness about rare disease through her pieces.  She shares that while her art literally represents her through the microscopic view of her actual cells, it also allows her an outlet to process her own emotions and experiences living with a disability.
"The collection I have built has allowed me to create a vehicle to talk about my condition with others and educate the masses about diseases like mine. It has made me more comfortable with being vocal and being an advocate for others who don't have a voice," she says. "My art has evolved over the years and makes something beautiful out of a disability others may see as a detriment."
Holly's collection consists of illustrations, acrylic paintings, and multimedia pieces. By depicting her own skeletal and muscle cells as viewed through an electron microscope, she uses her disease to create uniquely beautiful pieces, while also educating her audience on the visual difference in how her cells look compared to others and how easily her cells can be damaged due to her disease. The artist's current project is the creation of a series of photographs of herself carrying a heavy, concrete suitcase labeled 'McArdle's Disease.' Holly says that her goal for the collection is "to show how much extra weight we all carry when our muscles cannot function the way that they were intended in our own bodies."
As an art teacher, Holly also hopes to inspire her students to become more comfortable and confident expressing themselves and sharing their own personal experiences and passions through artwork. Her desire to promote and provoke positive change through art has certainly had an impact on her students. In fact, members of the National Art Honor Society chapter that she sponsors recently raised money to support MDA Summer Camp by purchasing and providing art supplies for the campers. "It is such a wonderful experience to see my students understand the importance of giving back to others in the community," Holly says.
An artist's advice to others living with disabilities
Holly's advice to others in the disability community that have an interest pursuing a career in art: just give it a try.  "You will never know the freedom and stress relief art can provide if you do not even give it a chance in the first place," she says. She recommends that new artists start with abstract watercolor, creating a piece that reflects their state of mind. She also advises that new artists give themselves grace and space to grow and figure out what works for them instead of stressing over creating a perfect piece and becoming frustrated or giving up. She shares that the process of creating art is often much more important than the creation itself.
"Art can definitely change your mood for the better and people with disabilities need an outlet to deal with the pain and emotional stress they encounter on a daily basis," Holly says. "If people could just give art a chance and let themselves make mistakes and explore a medium without fear, more individuals will find it affects their life in a positive way!"
---
Next Steps and Useful Resources
Learn more about Holly and her artwork by visiting her website: https://www.hollygoodwinstudios.com/
Listen to James Ian's Quest podcast interview: https://mdaquest.org/podcast/episode-19-lights-camera-action-and-accessibility-part-2/
Read more about the Genentech Double Take Fashion Show: https://mdaquest.org/accessible-fashion-hits-the-runway-with-double-take-fashion-show/
Disclaimer: No content on this site should ever be used as a substitute for direct medical advice from your doctor or other qualified clinician.