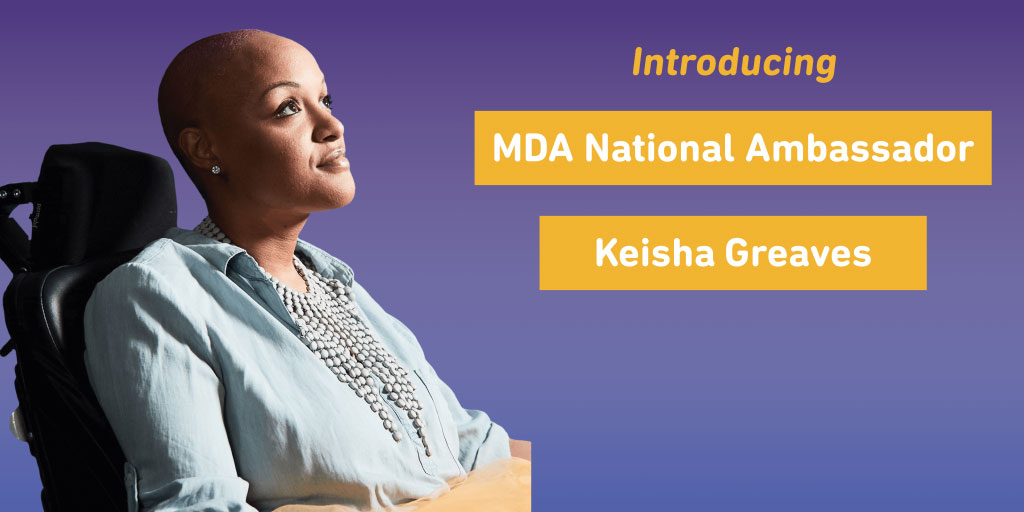 Introducing New MDA National Ambassador Keisha Greaves and Checking in With Ambassador Ethan LyBrand
By MDA Staff | Tuesday, April 6, 2021
Beginning in the early 1950s, when public awareness and understanding of muscular dystrophy and related neuromuscular diseases were extremely limited, MDA began calling upon individuals living with these diseases to serve as National Ambassadors, telling their personal stories and inspiring support of MDA. More than 40 MDA National Ambassadors, including children and adults, have met U.S. presidents, appeared on television and at major national parades, been featured in magazines, and have achieved personal and impressive professional goals.
Today we are excited to welcome Keisha Greaves, our new National Ambassador, and celebrate Ethan LyBrand, who is about to embark on the second year of his two-year term. 
Meet Keisha Greaves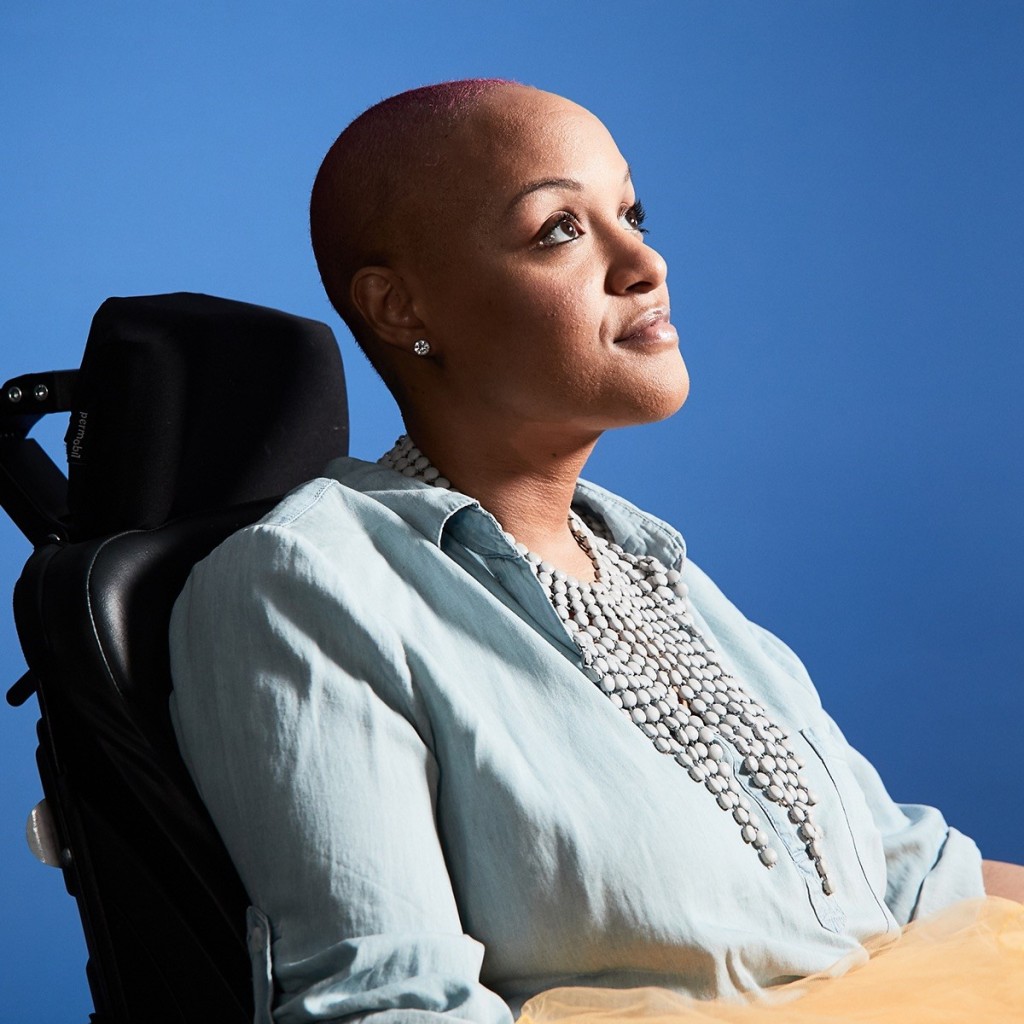 Raised in Cambridge, MA, MDA's new ambassador, 35-year-old Keisha Greaves, has been active in the MDA community since being diagnosed with limb girdle muscular dystrophy (LGMD) in 2010. Keisha's first step toward accepting her diagnosis was to reach out to MDA and seek the support of people who understood her situation. Since then Keisha has become a strong proponent of the organization, serving as Massachusetts State Ambassador, raising funds for a variety of events including Fill the Boot alongside our dedicated fire fighters, Muscle Walks, MDA's annual Black-N-Blue Ball, and MDA Toast to Life. She also helps to increase awareness about muscular dystrophy through her speaking engagements and social media platform. 
Growing up Keisha had always had a passion for fashion, but as her LGMD progressed she found it difficult for her to continue in her position as merchandise coordinator for major department stores.  When her employer declined to let her work from home, she went on to found Girls Chronically Rock, a fashion company she created in 2017 to help inspire and motivate others in the disability community. The company launched a collection of T-shirts with inspirational quotes, and Keisha began speaking publicly to help others in the disability community. 
Thanks to our new virtual world, throughout the pandemic Keisha has been able to participate in many more events than ever, including Partners for Youth with Disabilities, the NORD Rare Disease and Orphan Products Breakthrough Summit, Think in Color Summit, and Fearless Women's Summit. She is also continuing to work for more accessible work opportunities for people with disabilities—a fight that she now feels is winnable.
"I'm honored and excited to be selected as MDA's 2021 National Ambassador," said Keisha. "I have been involved with MDA because muscular dystrophy is now a part of me. I feel like it is my job to bring awareness about this progressive muscle disease and the daily struggles that go along with it."
Keisha credits the support of her family and friends in helping her live with her disease.   
"I can always count on my family for support, whether that's coming to help me when personal care assistants don't show up, supporting me at the annual Muscle Walks, or just being there for everything. That's family," said Keisha. "I also love the support I get from others with muscular dystrophy because there is nothing like talking to people who get what it's like living with a disability." 
Keisha believes that writing down her feelings has helped her come to grips with having LGMD. When she gets a message from someone saying they were inspired by something she said or did, or by her brand, it makes her smile. 
"I feel good bringing awareness to the muscular dystrophy/disability community. I would have never thought that would be possible because I was in so much denial when I was first diagnosed. I would tell people I sprained my ankle or was in a car accident—anything rather than saying I had muscular dystrophy," said Keisha. "But now I like expressing my feelings and sharing my journey. I'm honored and proud to be where I am today. Being the MDA National Ambassador is so motivating and inspiring. I am ready to take off on this wonderful journey."
Checking in with Ethan LyBrand
Eleven-year-old Ethan LyBrand, who was diagnosed with Duchenne muscular dystrophy two days before his second birthday, has thoroughly enjoyed his first year as MDA National Ambassador. Although the COVID-19 pandemic prevented him and his family from attending live events and meeting MDA families, partners, and sponsor in person, he quickly made a name for himself through his "Joke A Day for MDA" campaign to raise awareness and funds and bring joy to people throughout the pandemic. Ethan gained national acclaim when he was named one of Newsweek's "Heroes of the Pandemic." Ethan's MDA campaign also helped draw attention to the neuromuscular disease community, which is among the highest risk populations for COVID-19.
"My first year as ambassador has been amazing," said Ethan. "I have enjoyed being in this role as it has given me the opportunity to share my story and raise awareness for MDA. MDA is like a second family to me so being able to support MDA in this role has been incredible. Making people smile through this year has made my heart happy!"   
Disclaimer: No content on this site should ever be used as a substitute for direct medical advice from your doctor or other qualified clinician.