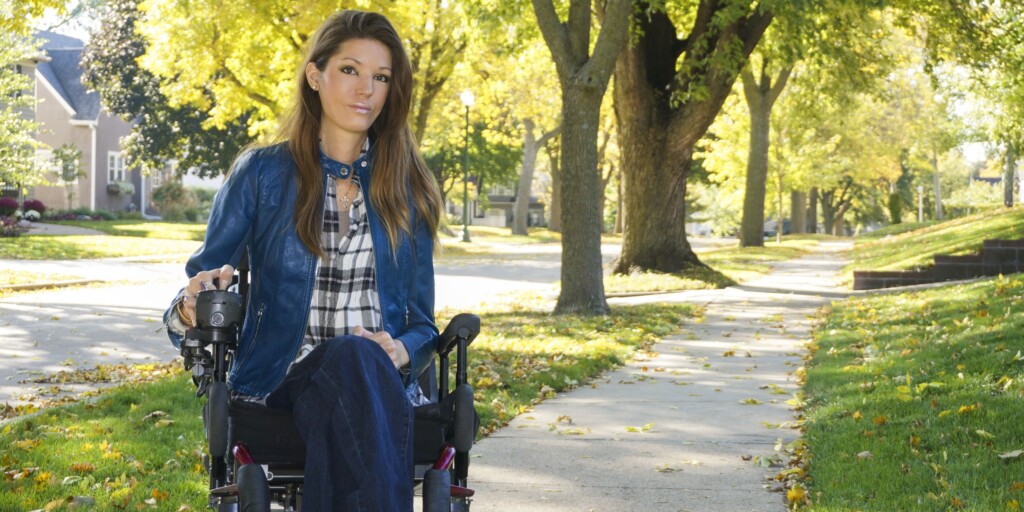 Introducing New MDA National Ambassador Tana Zwart, and Checking in With Ambassadors Faith Fortenberry and Justin Moy
By Lindsey Baker | Wednesday, April 17, 2019
Since the early 1950s, not long after the Muscular Dystrophy Association's formation, America's young people living with muscular dystrophy and related neuromuscular diseases have stepped forward to share their stories, raise awareness of the need for treatments and cures for rare diseases, and represent MDA's mission with humanity and grace. More than 40 MDA National Ambassadors, including kids and adults, have met U.S. presidents, appeared on television and at major national parades, been featured in magazines, and have grown up to achieve personal and impressive professional goals.
Today, MDA's ambassadors serve two-year terms, and we're excited to welcome a new ambassador to our MDA family. We're also celebrating two mid-term representatives who've spent the last year showcasing MDA's mission around the country.
Meet Tana Zwart
MDA's second adult ambassador, 34-year-old Tana Zwart, already has a long history with the organization. She was diagnosed with facioscapulohumeral muscular dystrophy (FSHD) at age 7, and her family, living in Minnesota, was introduced to MDA at that time. They became involved in fundraisers, and Tana appeared on many local MDA Telethons.
"We've been really passionate about the cause," Tana says of her family. "We felt like it was our way to do something about something we couldn't really do anything about. It was turning a negative into a positive."
It was also giving Tana a place in the world. Between fifth and sixth grade, she attended MDA Summer Camp for the first time.
"It was kind of eye-opening," she says. "I was the only kid in my community with a disability, let alone muscular dystrophy, so going to camp and feeling like it was OK just to be who I was — I didn't have to explain why I had to support my arm to eat — I felt like I belonged somewhere."
Tana walked unassisted until she was in middle school, she says, and then she began using a scooter to travel long distances. She says she was grateful she was able to participate in athletics — especially dance — when she was in elementary school. By high school, she wasn't able to participate in PE, so instead, she worked with a teacher during that class time to plan an annual carnival that doubled as a fundraiser for MDA. Her peers volunteered every year to help set up and run booths.
"It was a fun five years doing those carnivals," Tana says. "I've always had a really amazing support system through my community. It's just been unreal throughout the years."
Tana studied creative writing and graphic design at Southwest Minnesota State University in Marshall, Minn.; she also, during college, began depending on a wheelchair. Living with FSHD has translated to a series of gradual changes and plateaus, Tana says, but she noticed the greatest change when walking became harder. Her energy levels change from day to day, and in the last five years, she hasn't been able to work full time.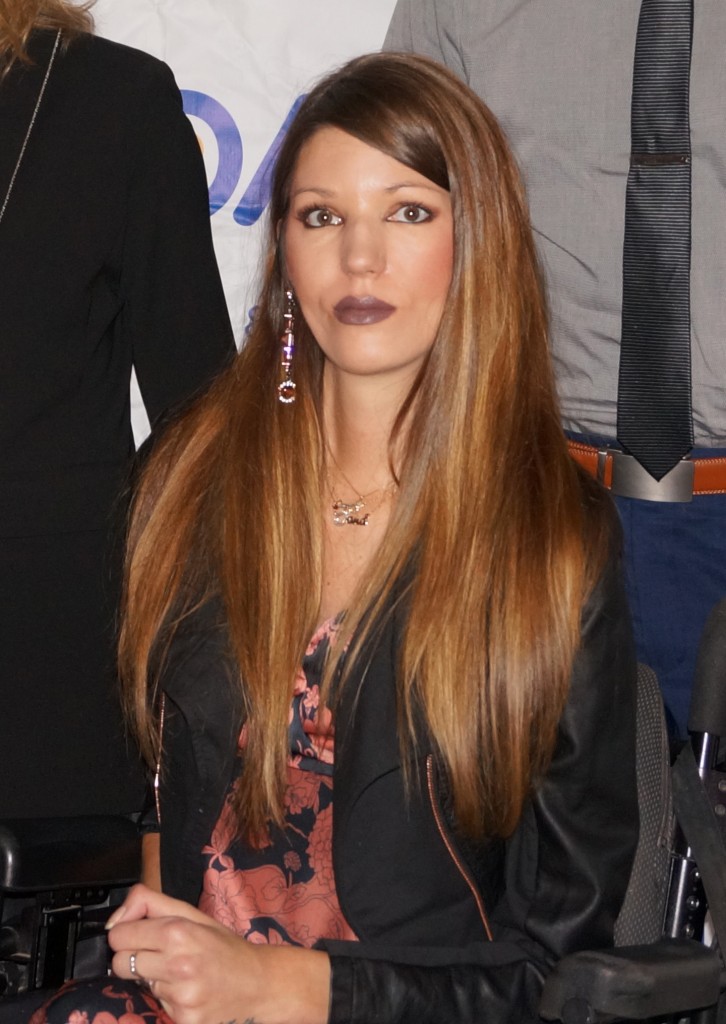 "It's a lot harder to accept," Tana says, "because I like to be active, I like working, and I can't work a full-time job, which in the past has been taxing on my self-worth. But I figured out ways to find purpose, and to make it work with my schedule."
Five years ago, Tana moved from Minnesota to Sioux Falls, S.D. She began working part-time for a local nonprofit art supply store, and she became involved, once again, with the local MDA. Taking her high school event-planning experience large-scale, she helped coordinate MDA's South Dakota Black & Blue Ball, and then joined the event planning committee for South Dakota's Toast to Life. Her family continued to join her, too, each year at the Sioux Falls Muscle Walk.
"What does Tana not do for MDA?" says Gina Olson, executive director of MDA's Minnesota/Dakotas regional office. "I met Tana about five years ago and could see right away her enthusiasm but also just her pure dedication to wanting to give back to MDA. She wanted to do more. She continually always wants to do more — it's one of the things we admire most about Tana. She wants to do everything in her power to help others with neuromuscular disease."
Earlier this year, the art store Tana was working for had to close. She took on some freelance media work, managing a local Sioux Falls art nonprofit's digital presence. She's still deeply involved with the Sioux Falls art community. And her MDA ambassadorship came at the right time.
"Having a purpose this way is really helpful," Tana says, "because it's doing something. We've come so far in the last five years. I have friends who've been in studies that are seeing differences in the ways they live their lives. It's not just an idea anymore — it's a tangible thing."
Tana says she's excited to meet people in MDA's community, hear their stories, know their hearts. She says she's ready to expand the MDA family.
"Because," she says, "it definitely is a family."
Faith's road ahead
Faith Fortenberry spent — and loved — her first year as ambassador meeting that larger MDA family, says her mom, Leeann. Together, Faith and Leeann met MDA families, donors, and partners at events including Harley-Davidson's 115th Anniversary Parade in Milwaukee and the New York Muscle Team gala in December 2018 (Faith's favorite event of the year).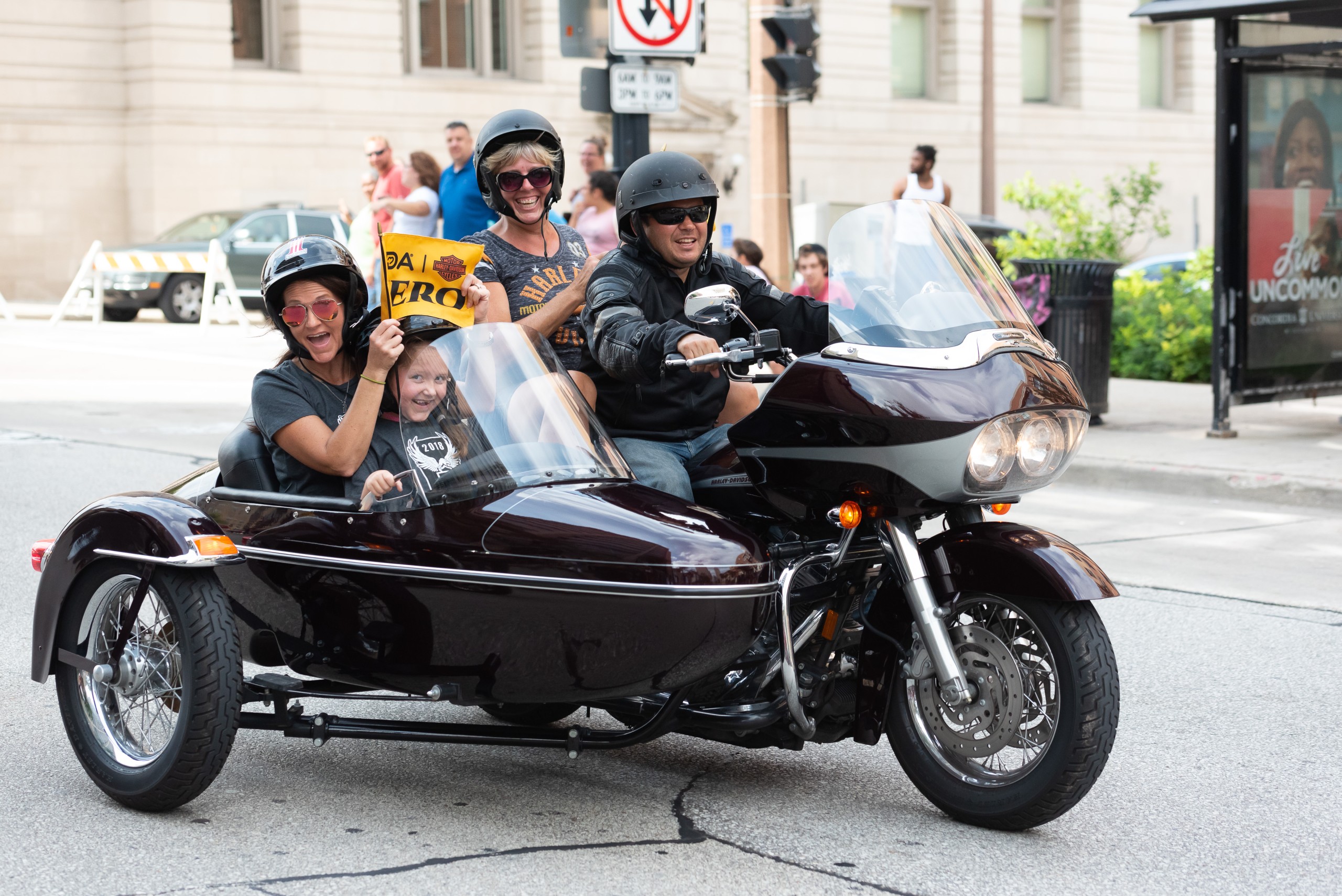 "We got to meet a lot of fun people and see a lot of places and spread awareness," Leeann says. "It was really neat, the conversations we had with people who'd been donating for years and years but hadn't really met somebody who was actually receiving a treatment and it was working. At Harley events we met people in their 80s who said they'd been giving for 30 or 40 years but had never met a person benefitting from research. It was neat that they could see that their money is going to save somebody."
Faith, who was diagnosed with spinal muscular atrophy (SMA) at 17 months in 2013, began receiving Spinraza, the first disease-modifying treatment for SMA, which was approved by the FDA in 2016. MDA funded early research in Spinraza's development. Thanks to the drug, Faith has regained strength in her arms and, more importantly, in her lungs. Prior to Spinraza, she was hospitalized numerous times for dangerous respiratory infections.
"When she was first diagnosed in 2013, there wasn't any treatment or any kind of plan or any kind of cure," Leeann says. "We pretty much just thought that we would lose her because it's a bad illness. We didn't have any hope. We didn't know what to do. So what the MDA has done partnering for research has just given us hope. We feel like her possibilities are just endless."
Faith is a busy 7-year-old second grader in Waco, Texas, these days. Church activities, a leading role in a local production of "Annie," and Waco Little League-Challenger baseball fill Faith's schedule between MDA events.
She's doing well, Leeann says, and feeling better. She has energy. She's confident. Her voice is louder.
So many people Faith meets don't know what goes into making a drug, or approving one, or receiving one, Leeann says. Faith enjoys sharing her story — and meeting other kids with similar stories.
"When she meets a little girl like her, they're best friends immediately," Leeann says. "They race and talk about the things they can do. That's been really great."
Faith will meet a whole group of kids like her when, after she turns 8 in August, she'll attend MDA Summer Camp for the first time. After hearing first-hand from families about what a life-changing experience camp is, Leeann says it'll be one more thing Faith will be able to do that she might not have without MDA.
Justin's view of strength
National Ambassador Justin Moy says MDA Summer Camp taught him skills he's using now as a freshman at Worcester Polytechnic Institute in Massachusetts, where he's studying bioinformatics.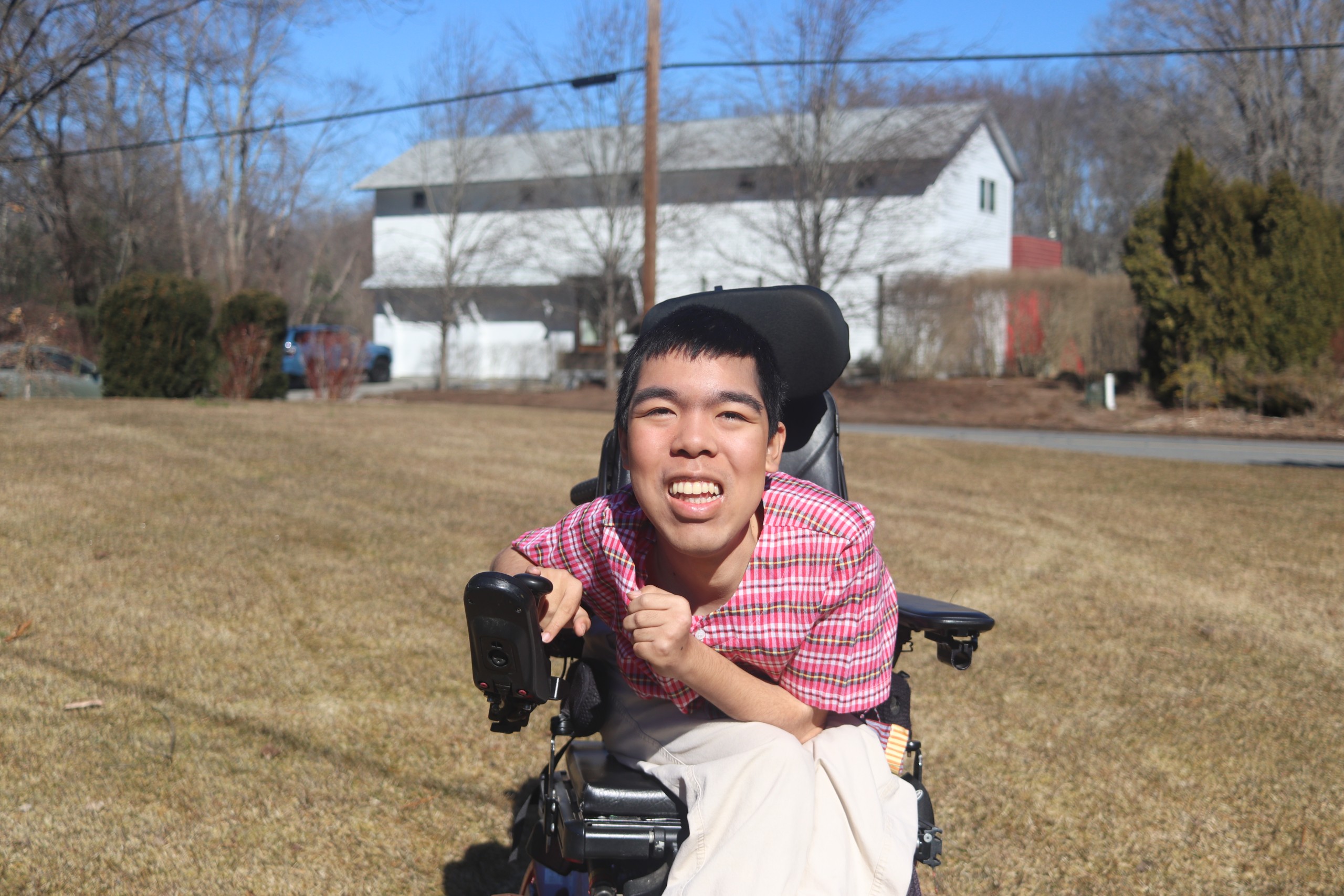 "MDA Summer Camp really provided me an opportunity to learn how to interact with other children who had disabilities but also how to interact with various groups of people not only in an amicable way but also in an effective way," Justin says. He was able to learn to advocate for his needs with the volunteers assisting him and other campers, and through team games at camp, he learned how to boost those around him. "You have to be able to recognize the abilities of others, and you have to recognize their strengths and weaknesses and work around that."
Teamwork, says 18-year-old Justin, is definitely a part of his college life, from hiring and managing his own personal care attendants to working in class.
"As a student at college, you definitely get a lot of group projects," he says. "You have to work around the group members. You have to work around their schedules, you have to work around their strengths."
For Justin, a Concord, Mass., native who lives with congenital muscular dystrophy (CMD), the first year of his MDA ambassadorship was about utilizing his own strengths and learning more about what strengthens MDA.
"I get to use skills I have in engaging with people and speaking with people to actually bring about change," Justin says. "I feel very connected to the community on a national level, but also on a personal level, getting to meet a lot of the people responsible for helping to put together a lot of initiatives. I was definitely surprised by the number of people that go into a lot of these events, and just learning the scope."
Justin says he spent a lot of time talking with members of the International Association of Fire Fighters, as well as sponsors like Tall Cedars of Lebanon, who he'd heard of when appearing at a past MDA Telethon, when he was 12, but didn't really know about until connecting this past year at MDA events.
Recognizing every supporter is essential, Justin says, for MDA's mission.
"There are many people living with neuromuscular disorders, and having an organization that can support those needs provides opportunities to those individuals who otherwise would not have opportunities," he says. For himself, one of those opportunities was Summer Camp. And for his fellow National Ambassador Faith, he says, the opportunity was a treatment.
"Through MDA fundraising and MDA support, Spinraza was able to be created," Justin says, "and because of that, Faith has grown stronger and has been able to do things she otherwise wouldn't have."
The next step for each of MDA's three National Ambassadors is to take the stage, and then take to the crowd, and the opening ceremony of MDA's 2019 Clinical & Scientific Conference on April 15 in Orlando, Fla. There, they will continue to tell their stories, and add to them. They will continue to pursue a passion, and an opportunity, they share with MDA.
"I want to try and help those with conditions like mine," Justin says. "I think being a National Ambassador is one of the best ways I could possibly do that."
Disclaimer: No content on this site should ever be used as a substitute for direct medical advice from your doctor or other qualified clinician.