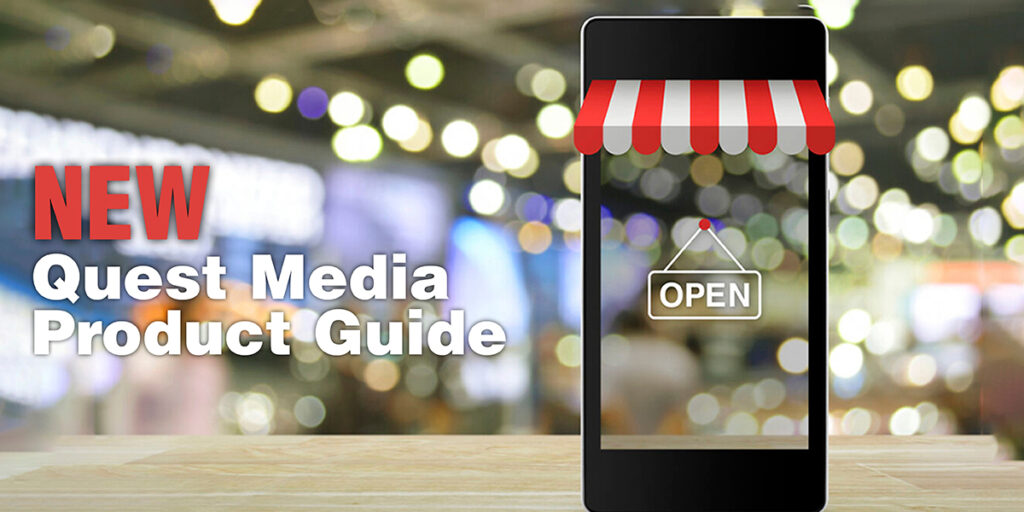 Introducing the NEW Quest Media Product Guide
By Mindy Henderson | Tuesday, July 11, 2023
I love to shop, y'all! Like any other seated fashionista worth her salt, I love to go on the hunt for the perfect item, a good bargain, items that exemplify the newest trends and also an updated classic.
What I don't like, is going into a store to face the same frustrations so many in this community know. There are a ton of clothes and other products that just are not built for us. In fact, often times, they create more problems then they solve for me.
As a person who sits down 100% of the time, and has strength, dexterity, and other mobility-related issues, finding the perfect product to enhance my independence, help me look the way I want to look, and that solves a problem in my life is a challenge.
That is why I am so excited we are launching the new Quest Media Product Guide today! We piloted this idea in November and December with our first ever Quest Media holiday gift and giving guide. It was so well received that we decided to make a product guide a permanent fixture on the Quest Media website. AND, that we are launching this inclusive tool during Disability Pride Month makes it even more special to me.
We saw a need the neuromuscular disease community, and frankly, the broader disability community at large, had. A place where they could go find products in lots of different categories that had been identified by another person with a disability as something that works well for them. Then, we realized that we had the perfect ready-made group of personal shopper's already available and willing to share items they have found and love. Our MDA ambassadors… and I… curated and recommended every single product you will see in this product guide now, and going forward! I am so grateful for this partnership with our ambassadors, who have put so much time and thought into their recommendations.
The product guide will be seasonal. What you see there today are products that align to the summer season – Independence Day, Labor Day, family vacations, back-to-school, national gaming day, and national dog day… for the service dog owners… or just the dog lovers…in the crowd! 
In a few months, we will shift to the fall and winter months, and the holidays with plenty of items in the product catalog that will make suitable gifts for yourself or someone you love this holiday season.
I am incredibly proud to present this product guide as another tool to help empower you. My mission every day when I come to work is to create content, tools, and resources that do just that – empower you. I hope you will find items here that work well for you. If you do, please spread the word! We want to make sure this can be a tool for the masses.
So, if you haven't already, please go check out the product guide. Do some shopping for yourself, bookmark the page and come back every now, and then to see what might be new!
I hope you love this new shopping experience and am sending love!
---
Next Steps and Useful Resources
Disclaimer: No content on this site should ever be used as a substitute for direct medical advice from your doctor or other qualified clinician.