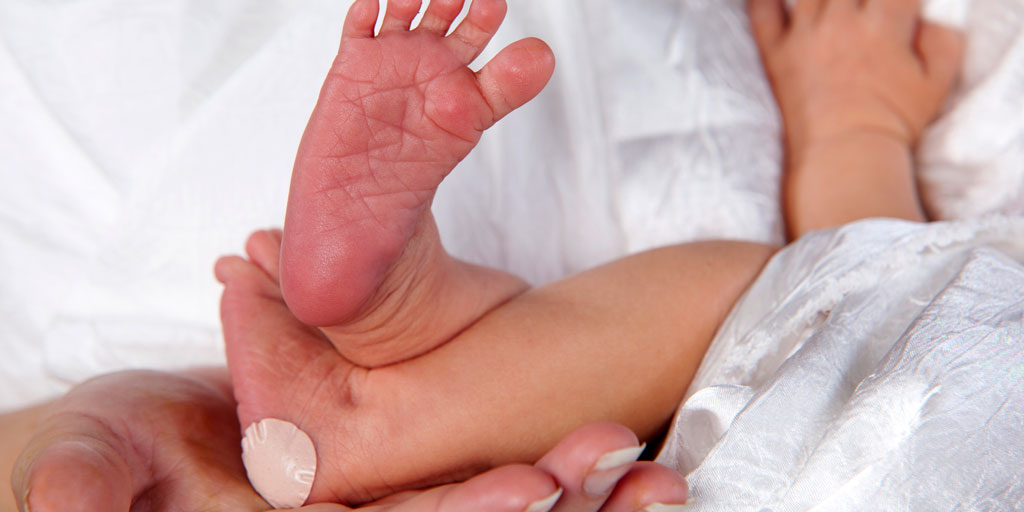 JAMA Neurology Publishes Article on Newborn Screening and Neuromuscular Disorders
By MDA Staff | Friday, May 24, 2019
Earlier this week, JAMA Neurology published an article co-authored by Muscular Dystrophy Association (MDA) staff members that addresses the role of newborn screening (NBS) in the field of neuromuscular disease. In the article, "Maximizing the Benefit of Life-Saving Treatments for Pompe Disease, Spinal Muscular Atrophy, and Duchenne Muscular Dystrophy Through Newborn Screening: Essential Steps," the authors discuss how the physician community can prepare for the expansion of NBS in neuromuscular diseases as well as existing opportunities to prevent lifelong disability and maximize the potential of new life-saving therapies through early diagnosis and presymptomatic treatment.
"Newborn screening is one of the most important and impactful public health programs in the United States," says Dr. Rodney Howell, chairman of the board for MDA and professor of Pediatrics and chair emeritus of the Department of Pediatrics at the Miller School of Medicine at the University of Miami. "Since its inception, this program has saved and improved the lives of thousands of children. Its continued expansion to allow for screening for more neuromuscular conditions like Duchenne muscular dystrophy will benefit many more families by enabling them to receive the care their children need from day one."
To attain the maximum benefits of NBS, careful follow-up and continuity of care are essential, along with a well-defined path to communicating NBS results to affected families.
"Once affected babies are identified via state newborn screening programs, MDA Care Centers at more than 150 top medical institutions across the US will play a key role in confirmatory diagnoses, treatment, and long-term follow-up and care," says Lynn O'Connor Vos, president and CEO of MDA. 
Authors of the article include: Mei Baker, MD, University of Wisconsin School of Medicine; Robert Griggs, MD, University of Rochester School of Medicine; Barry Byrne, MD, University of Florida; Anne M. Connolly, MD, Washington University School of Medicine; Richard Finkel, MD, Nemours Children's Hospital; Lucja Grajkowska, PhD, Muscular Dystrophy Association; Amanda Haidet-Phillips, PhD, Muscular Dystrophy Association; Laura Hagerty, PhD, Muscular Dystrophy Association; Robert Ostrander, MD, State University of New York Upstate Medical University; Lianna Orlando, PhD, Muscular Dystrophy Association; Kathryn Swoboda, MD, Massachusetts General Hospital, Harvard Medical School; Michael Watson, PhD, American College of Medical Genetics and Genomics; R. Rodney Howell, MD (corresponding author), University of Miami Miller School of Medicine.
To read the full article, visit the JAMA Neurology's website.
Disclaimer: No content on this site should ever be used as a substitute for direct medical advice from your doctor or other qualified clinician.