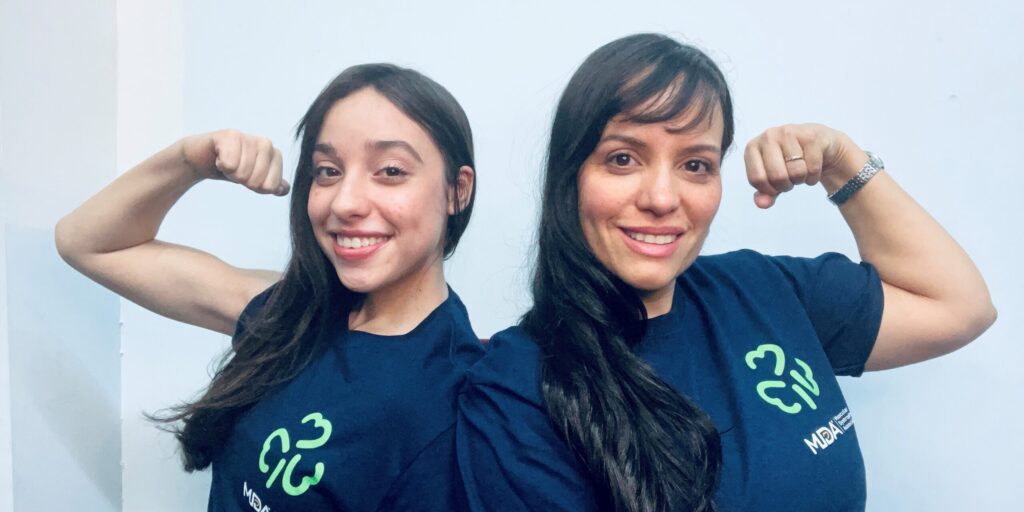 Letters from Leah: A Letter to Mothers
By Leah Z. | Wednesday, May 10, 2023
Dear Mothers,
There is truly NO person in this world like a Mother. I can't think of anyone who will stop the world or, for that matter, drop THEIR world to help. That is why this time I wanted to dedicate this blog to all you amazing Mothers. Mainly, I want to dedicate to one mother in particular. My beautiful Mom. 💗 Not to brag, but I truly have the greatest mom in the world!
Mom, I don't think I say this as much as I should. I truly am grateful for everything you do for me. You are always there for me – when I am sick , when I'm sad, when I need someone to talk to. You always take time out of your busy day to comfort me. I am so blessed to have a Mom like you who puts up with me even in my worst days.
Thank you for being my teacher/mentor, my best friend, my manager, and most importantly THANK YOU for deciding to have me. When the doctors gave up on me, you never gave up hope. You were my cheerleader from the beginning and still are. You are truly the greatest mom of all time. Thank you for all that you do for our family and for everything you do for so many others. I love you MOM!
A lot of the time I think we truly forget the sacrifices a Mother makes for her children. We wait a whole year for Mothers day – a day that last one day – to show respect and love, to buy them gifts. It's important to celebrate your mother everyday, not only on that one day out of the whole year to call her and tell her you love her. Mothers are special people; there are hardly any people like them in the world. While we still have our mothers, show them love the way they show you love. Be there for them, tell them everyday how much you love and appreciate them. Respect your mothers and take care of them. When they're sad, comfort them. Mothers are truly special.
Thank all you amazing Mothers who are always there. Thank you for your love. Thank you for your good cooking skills. Thank you for taking time out of your day and for comforting us. Thank you for being the best teacher.
Most importantly Thank you for being an awesome MOM!
May each and everyone of you beautiful Mothers have a blessed and peaceful Mothers Day. We celebrate and love you everyday!
With all of my love, Happy Mothers Day!
Love,
Leah  xoxo
---
Next Steps and Useful Resources
Disclaimer: No content on this site should ever be used as a substitute for direct medical advice from your doctor or other qualified clinician.