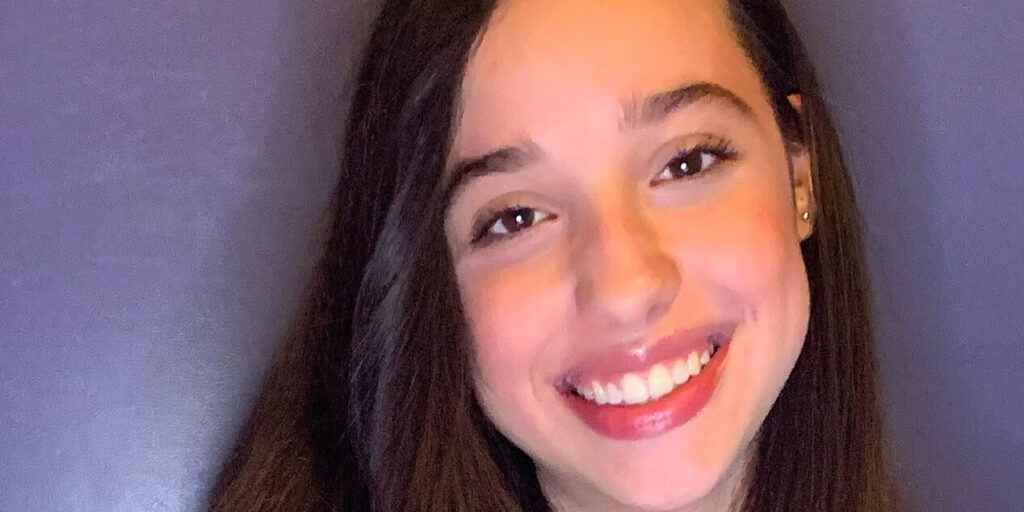 MDA Welcomes its 2023 National Ambassadors
By Mindy Henderson | Monday, January 23, 2023
5 Second Summary
MDA Ambassadors play an essential role in furthering MDA's mission while representing and empowering the neuromuscular disease community. Quest Ambassador Guest Blog series provides a platform to share their personal stories, perspectives, and experiences.
MDA's ambassadors are pivotal to our mission: empowering people living with neuromuscular disease to live longer, more independent lives. We do that through care, research, and advocacy.
Our ambassadors are incredible partners who volunteer their time to help evangelize what MDA is and what we do, and put a face to the community we serve. 
The MDA's national ambassador program has been around for over 70 years, and with this year's additions, we are proud to have had more than 45 such ambassadors so far. Our ambassadors are our most visible spokes people. While originally, our ambassadors were children, the program now includes both children and adults to more completely represent our community. 
Each year, these ambassadors share their stories and perspectives about living with neuromuscular disease, they talk about how MDA has impacted their lives, and they talk about the importance of supporting the MDA.
Announcing the 2023 National Ambassadors  
Please join us in welcoming our 2023 MDA National Ambassadors: Amy Shinneman and Leah Zelaya.
I spoke with both Amy and Leah (and her parents) recently and I am excited to share more about them with you here.
About Amy
Amy served as our adult national ambassador in 2022, and did such a fantastic job, we are thrilled to share that she has agreed to join us for a second year.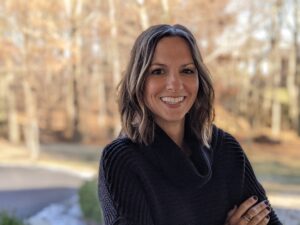 Amy lives with a type of muscular dystrophy called Bethlem myopathy. She lived without a diagnosis until the age of 44, even though she has had symptoms of the disease since birth. Finally, in 2018, through genetic testing, she received a diagnosis after years of searching.
Amy is a mom to teenage sons, Luke and Jack. She enjoys painting with acrylics and oils, cooking, baking, reading and exercising. She also enjoys training for marathons with her husband, Jamie, who pushes her in her duo bike. They've completed multiple marathons, including the Chicago and New York City marathon. Amy loves writing and has a blog called Humbly Courageous, where she shares a new blog post each week documenting her experiences having lived with a disability all her life and how she strives to live life to the fullest.
In her words
How would you describe your first year as the MDA national ambassador?
It is really hard to put into words what this opportunity has meant to me. When I got the call last year asking me if I would be interested in taking on this role, it stunned me because I had just finished writing that down as a long term goal for myself for the 2nd year in a row. I was overcome with emotion because I knew that it would be a year of many memorable experiences and connecting with others who live with a similar disability, as well as their families. It was what I always dreamed of doing, and it did not disappoint! Not to mention the opportunity to get to know so many amazing Muscular Dystrophy Association staff members. I feel like it is just one big supportive family. It's amazing!
What are you looking forward to in your second year as a national ambassador?
I am looking forward to many more opportunities to speak to different types of audiences in person, and to be able to share my story and my life experiences with others. I look forward to working with other ambassadors too. More opportunities to grow and learn more about how I can continue to help others in our fight against neuromuscular disease. It's such an exciting time to be involved with MDA with such promising breakthroughs on the horizon. I love how Dr. Wood says we are all pioneers in this new era of medicine. That gives me chills to think about that, looking back on my life and remembering a time when we did not have the hope that we do today for treatments. It's very exciting and motivating. 
How has the MDA impacted your life to this point?
MDA has given me a purpose. It filled that void in my life that was there for so long. I've had so many different kinds of opportunities with MDA. There are countless ways get involved, and I have truly enjoyed each and every one of them. I have definitely been pushed outside of my comfort zone, and have had to learn a lot of new things, but that is what I was looking for. Everything that I have done with the MDA has been hope driven. Knowing that so many lives could be changed and so many helped with these potential treatments sparks a lot of passion in me to continue doing all I can on my end to help.
What is one thing you would like everyone out there to know about MDA that you think may not be widely known?
Everyone that I have encountered at the MDA has been passionate in their role. They truly love the families they serve, and they desire to give everyone this sense of purpose that I talked about. They truly care and desire to get to know the stories of those that they serve and share those stories to help others. They feel like part of my family in many ways. 
You've shared Motivation Mondays all year through your blog, Humbly Courageous. What's your favorite response to sharing your story?
Well, I like all the responses I have gotten from sharing my story. So many have reached out and been so supportive, and thanked me for being so vulnerable because that's what a lot of people need. They need that sense of not feeling alone in their journey. If I had to pick a favorite, it would be the responses I get from young adults, telling me that I have helped them see that there is a way to do many of the things they dream of. Knowing that I am spreading hope and reaching out a hand for someone who is feeling lost to grab onto, that makes me very happy.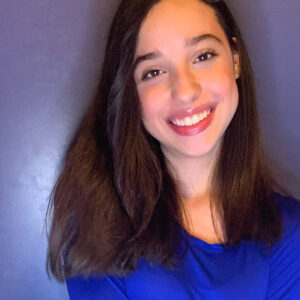 About Leah
At the young age of 15, Leah is an accomplished actress, dancer, model, and adaptive athlete. Among other things, she has appeared on the Meredith Vieira show, danced on the Lincoln Center stage, walked the red carpet with Billy Jean King and Paraolympian, Oksana Masters, walked in New York Fashion Week, and recently appeared in the Jennifer Lopez movie, Marry Me. She is a dedicated advocate and has gone to our nation's capital to speak to legislators about issues important to individuals living with disabilities.
Born with a rare form of neuromuscular disease, Leah faced a host of challenges including medical claims that she would possibly never be able to walk. In spite of these obstacles, Leah learned to believe in her abilities. In 2008 through strenuous physical therapy, she began to walk with bilateral leg bracing and a walker. Later that year, she traded her walker for a pair of forearm crutches that improved her independent ambulation. Today, she is able to freely ambulate with just her leg braces. 
How has MDA impacted your life to this point?
Leah: MDA has impacted my life in a tremendous way. I am now more confident and comfortable in knowing who I am. MDA has given me the answers to my questions regarding my condition and hope for my future and independence. 
Parents: As parents you always want to give your children the world and be able to give them all the right solutions to all life's problems.  When we first had Leah, we did not know where to turn. We were very worried, confused, and did not know what to expect. MDA gave us the answers. They equipped us with the knowledge we needed in order for us to guide Leah to know, understand and treat her condition in order to gain independence. 
MDA has  also given us the opportunity to go to our nation's capital  to advocate for MDA families by supporting bills that would improve the nation's healthcare system, increase access to genetic counselors and services, make air travel more accessible, improve newborn screening, and support the vital Orphan Drug Act. Through these experiences we have learn the importance of raising awareness for the neuromuscular disease community. 
What is your biggest goal as an ambassador?
My biggest goal as an ambassador is to encourage others who live with neuromuscular disease and their families. By sharing my story I hope to give a different perspective on how the world views us. We are human beings who dream, hope, and feel-just like everyone else does. I hope to raise enough awareness so that others in our community will also join in our mission of ending neuromuscular disease.
What would you most like people to know about living with your condition?
I was born with a rare form of neuromuscular disease called Scapuloperoneal Spinal Muscular Atrophy (SPSMA). My condition causes my muscles to atrophy and limits my ability to walk. I ambulate with bilateral AKFO's leg braces. Without them I am unable to bear weight. I also use forearm crutches or a wheelchair for long distances. Since I was born with this condition I rarely focus on it. It's all I know! I much rather focus on my abilities. 
What would you most like people to know about the MDA?
The MDA's mission is to serve the neuromuscular community. They are dedicated in finding treatments and therapies for our diseases. It is a place of hope, comfort, and transformation for our community and their families.  
What is one word that best describes you?
Determined
What is one word that best describes the MDA?
Hope
You're an active advocate with your whole family. What can you tell your peers about why advocating for yourself, and getting engaged to advocate for legislative initiatives is important?
It is important to advocate for yourself and to raise your voice for those who cannot. We have needs! We are in need of effective treatments, and hopefully a cure. But time is our enemy. Therefore, we need to find cures and treatments for neuromuscular diseases today. By advocating for legislative initiatives we are able to nationally raise awareness of our physical and medical needs. Our goal is to live our lives to the fullest.
Get Involved With MDA
There are many ways you can help MDA fulfill its mission to the neuromuscular community. Learn more here.
Disclaimer: No content on this site should ever be used as a substitute for direct medical advice from your doctor or other qualified clinician.