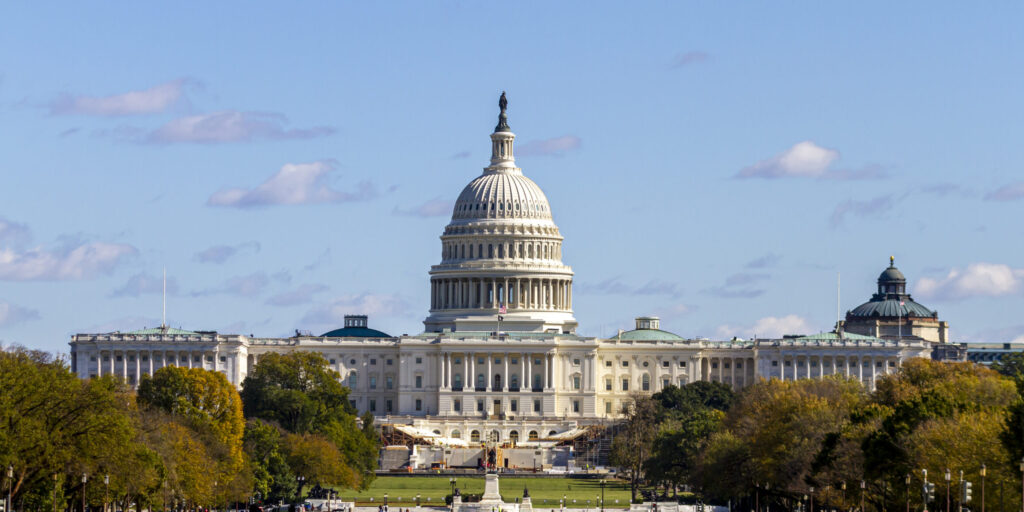 By Mark Fisher | Friday, January 20, 2023
It's a new year with a new Congress. But what hasn't changed is MDA's commitment to improving the lives of people living with neuromuscular diseases. We accomplished a lot last year, and MDA and its advocates are eager to keep up the momentum and achieve even more victories in 2023.
We are excited to share the advocacy team's agenda for the next 12 months.
Access to Care and Therapies
MDA is committed to ensuring the neuromuscular community has access to healthcare and vital therapies from the moment of diagnosis. In 2023, we will advocate for:
Strengthening the Newborn Screening Program and continuing the work to add Duchenne Muscular Dystrophy to the list of conditions states are recommended to screen all babies for shortly after birth.
Increasing the number of states that screen babies for both spinal muscular atrophy (SMA) and Pompe disease.
Improving vital home and community-based care programs.
Taking steps to end the diagnostic odyssey through increased access to genetic medicine.
Increasing access to care and health coverage for those with ALS across the country.
Accelerating Therapeutic Development
We are committed to working with key stakeholders, including the US Food and Drug Administration (FDA), to help accelerate development of life-changing therapies. This year, we will support efforts that:
Ensure the successful implementation of the many FDA and clinical trial reforms MDA advocates helped pass in 2022.
Ensure the continued success of the Orphan Drug Act, which has led to many vital therapies for rare diseases.
Make investments in biomedical research, especially for neuromuscular diseases.
Seek innovative methods for developing and delivering gene and cell-based therapies to the neuromuscular disease community
Empowerment and Independence
MDA and its advocates work tirelessly to ensure those with a neuromuscular disease can work, travel, and live their lives without discrimination. The advocacy team will continue to work to remove societal hurdles, including:
Making major improvements to air travel for people living with disabilities.
Improving the Supplemental Security Income program
Increasing employment opportunities for those with disabilities
We have a lot to accomplish this year, and we need your help! With everyone raising their voices, we can truly make a difference for the neuromuscular community.  For more information about how you can get involved and join our grassroots network today, go to https://www.mda.org/get-involved/advocacy
Disclaimer: No content on this site should ever be used as a substitute for direct medical advice from your doctor or other qualified clinician.