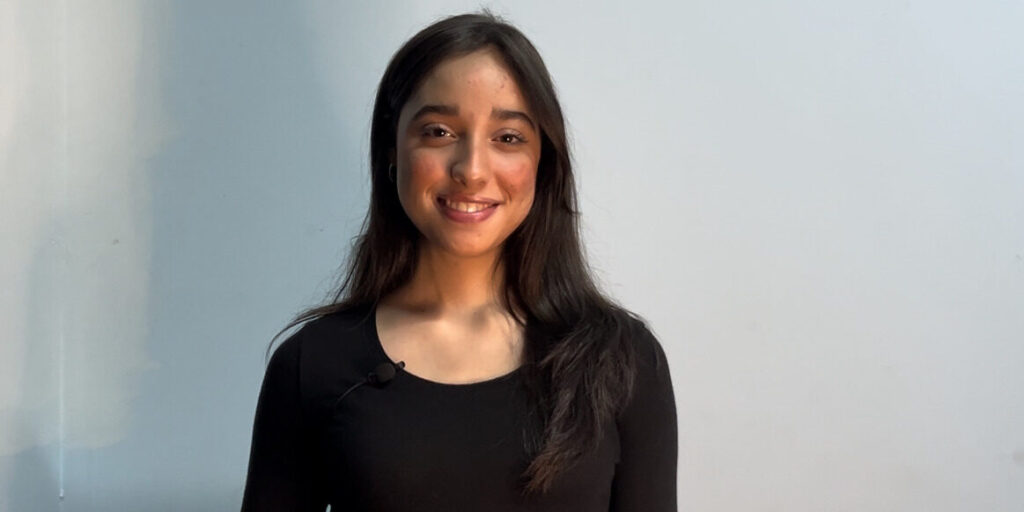 Letters From Leah: A Note of Gratitude
By Leah Z. | Monday, November 13, 2023
5 Second Summary
MDA Ambassadors play an essential role in furthering MDA's mission while representing and empowering the neuromuscular disease community. Quest Ambassador Guest Blog series provides a platform to share their personal stories, perspectives, and experiences.
Dear World,
Hello, welcome back to "Letters from Leah". As I reflect, I have a lot to be thankful for due to being blessed throughout my life. I am writing to share the many things that I am thankful for.
First, I am mostly thankful for my family and friends. I am grateful for all of the sacrifices and support my family has given me throughout my journey. I am grateful to have good friends that have shown me love and are always cheering me on. Nothing compares to the unforgettable moments and the laughs that we have shared together.
Second, I am thankful for the challenging times I have had to endure. In particular, one of those challenging times was going to our nation's capital to advocate for accessible air travel. While traveling to advocate for the MDA, I personally experienced having my wheelchair damaged by air travel staff.  In that challenging time, I didn't think I would learn or appreciate anything because I was so fixated on the scrapes and scratches that appeared on my new chair. Yet now I look back and I have learned to be thankful for the opportunity to speak to Congress and Senators on behalf of others who have experienced the same challenges.  From those moments, I learned how to endure and grow in order to overcome obstacles and setbacks. Those moments in my life are so important to look back and reflect upon, even though I may not have seen the lessons at the time.
Third, I am thankful for having the most wonderful medical team. They believe in me and continue to help me achieve my goals. I am beyond thankful for being so blessed with so many amazing people that have come into my life along the way.
Fourth, I am so grateful for the opportunities that I have had in my life to represent people with disabilities. I am blessed that I have been able to do this through the arts and ambassadorship. Being this year's National Ambassador for the Muscular Dystrophy Association has been a dream come true. It has been so rewarding to able to share my story with others in order to raise awareness and encourage others living with neuromuscular disease. I am DEFINITELY living my BEST life! (Thank you, MDA!)
And lastly, my message to the world would be as follows:  Be Thankful! Be thankful for the little moments in life. Be thankful for the people who love you. Be thankful for the vibrant memories, learn from the challenges that you will face, and do not be afraid to live out your dreams. Live your best life! Happy Thanksgiving.
Love,
Leah
---
Next Steps and Useful Resources
Be A Light of Hope and Donate at MDA.org/HOLIDAY
Learn more about Leah's Quest for Success and her role as an MDA Ambassador.
Stay up to date on all of Quest's content by subscribing to Quest Magazine and Newsletter: https://www.mda.org/quest/subscribe.
Disclaimer: No content on this site should ever be used as a substitute for direct medical advice from your doctor or other qualified clinician.