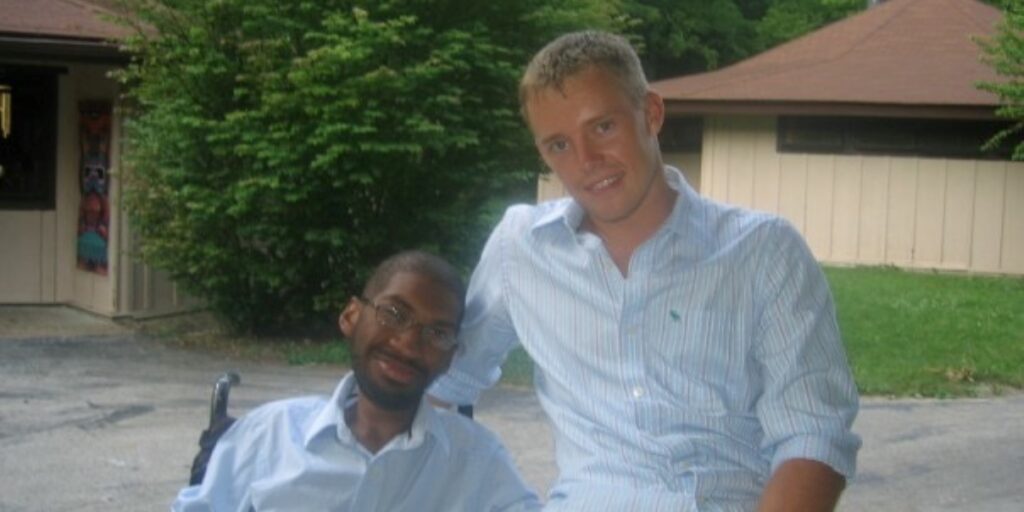 Embracing the Power of Giving and Gratitude: Ira's Journey with MDA
By MDA Staff | Friday, November 10, 2023
As the holiday season approaches, we are reminded of the spirit of giving and the importance of gratitude. It is a time when we come together to support organizations that make a significant impact on our lives. Ira Walker, an individual living with spinal muscular atrophy (SMA), recently shared how the Muscular Dystrophy Association has impacted his life. The support Ira has received from MDA encouraged him to navigate life with a sense of purpose and resilience. He has emerged as a beacon of grit and fortitude, proving that with the right mindset, anything is possible. The message that Ira hopes to share with others is that everyone can enjoy the very best of life even with unique abilities. 
As Giving Tuesday approaches, Ira urges donors to support MDA, emphasizing the profound impact their contributions have. Ira's journey with MDA began in his childhood, attending MDA Summer Camp and receiving medical care at an MDA Care Center. These experiences laid the foundation for his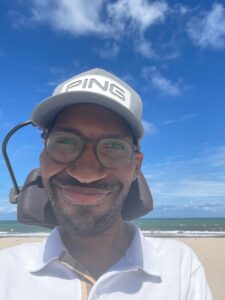 indomitable spirit and unwavering determination. Ira has learned to view challenges not as insurmountable obstacles, but as opportunities for growth and adaptation. That can-do mentality became the driving force behind Ira's path to independence.
Today, Ira's passion lies in supporting initiatives focused on research and the development of treatment options and cures. He firmly believes that this is where the key to eradicating these diseases lies.  
This holiday season, Ira is filled with gratitude for the incredible community that surrounds him. From devoted family and friends, he is reminded of the power of support and encouragement. Together, they form a network of strength, fostering an environment where unique abilities are celebrated, and the very best of life is embraced. 
Q&A with Ira Walker 
You've mentioned that MDA has played a positive and encouraging role in your life. Is there a specific experience, program, or moment that stands out to you? 
The moment that stands out to me the most occurred on December 24, 2020.  That day was the first time that I started an approved treatment for my form of muscular dystrophy.  That was the day that my community and I had known would eventually come to fruition; a day when all the years of generating contributions, raising awareness, participating in research initiatives, and countless prayers were answered.  
You've been involved with MDA the majority of your life – attending MDA Summer Camp as a child, receiving medical care at an MDA Care Center, and more. In thinking of the highly accomplished and independent person that you are today, in what ways has MDA made an impact on you that contributed to your independence?  
The individuals that have entered and stayed in my life from MDA have continuously pushed and motivated me to not live life with a mindset that focuses on the challenges that we face in life. Instead, they encouraged me to consistently see the challenges and obstacles in my life only as opportunities to adapt and overcome. They urged me to always hold a can-do mentality. These individuals and this amazing organization have spurred me towards being a testament of grit and fortitude through trying adversity. The empowerment I have found through MDA has been the catalyst to why I've been successful in my conquest to independence. 
Why should donors support MDA during Giving Tuesday? 
Contributing towards MDA means you are contributing toward the powerful solution to combat neuromuscular disease and bring treatment and cures to those impacted with this condition. Your contributions bring a remedy and the hope for a better tomorrow to those with Muscular Dystrophy.   
Are there specific programs or initiatives within MDA that you're particularly passionate about supporting? 
I'm most passionate about initiatives towards the research and development of treatment options and cures. I earnestly believe this is where we can find hope and optimism that we will one day rid these diseases from existence.  
What are you thankful for this holiday season?  
I am most thankful for the encouraging and supportive community that I'm surrounded by here in south Florida, including family, friends, and the amazing individuals at MDA, here and nationally. 
---
Next Steps and Useful Resources
CATEGORY:
Advocacy
,
Get Involved
,
Independence
,
Lifestyle
,
Personal Stories
TAGS:
Community
,
Healthcare
,
Innovation
,
MDA Care Centers
,
Research
,
Resources
,
Summer Camp
,
Young Adults
TYPE:
Blog Post
Disclaimer: No content on this site should ever be used as a substitute for direct medical advice from your doctor or other qualified clinician.