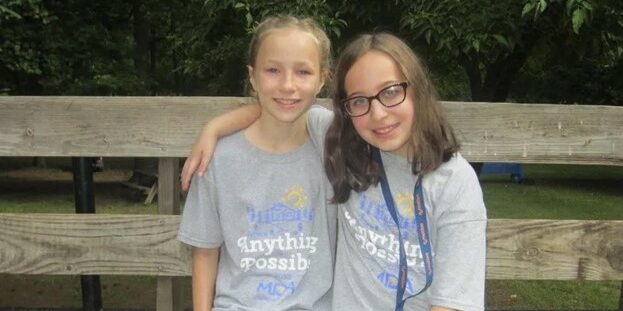 MDA Ambassador Guest Blog: The Complexities of Disability Pride
By Lily S | Monday, July 17, 2023
Lily S. is a 16-year-old living with Charcot-Marie-Tooth Disease. Her passions include disability advocacy, menstrual advocacy, and education. She lives just outside of Charlotte, NC where she enjoys traveling with her family, a good cup of coffee, and spending time with her dogs.
When most people think of disability, pride might be the last thing that comes to mind. Often, disability is viewed by society as a tragedy. From this viewpoint, the idea of dedicating an entire month to celebrating disability and embracing disability pride can seem bizarre to both able-bodied and disabled individuals alike.
However, the concept of disability pride is far more intricate and multifaceted than it is often portrayed. Pride, in itself, is a complex emotion for anyone to experience, and it becomes even more intricate when intertwined with disability. Pride is not a singular entity, feeling, or expression, but rather the culmination of people's experiences conceptualized into an expression of feeling. Nevertheless, many disabled individuals often face hesitation, grappling with their journey and identity as a disabled person.
It is understandable that one may not feel proud of their body perceived as deteriorating or failing, a body that may have seemingly betrayed them. They may not feel proud of the challenges they have faced. Conversely, they may experience great pride in what their body can still accomplish, in their resilience and mental strength. They may take pride in a story of both defeat and triumph. These diverse feelings and experiences are all completely valid, and many disabled individuals will navigate through both at different times in their lives. These emotions can also coexist, intertwining to create a unique sentiment that encapsulates their specific journey.
Personally, I have experienced moments of pride, hope, and even optimism. Yet, I have also faced periods of depression, heartbreak, and pessimism about what the future might hold for me. As a disabled individual, and with those around you, it is crucial to allow space for both grieving and celebration, often during conflicting times.
Living as a disabled person in today's society is a tumultuous experience, inevitably giving rise to a multitude of emotions and expressions. The
dialectics of conflicting phenomena that emerge from these experiences are beautiful and should be embraced and encouraged. Feeling the wide range of emotions evoked by the disabled experience is not disingenuous, as some may mistakenly perceive it, but rather the most authentic expression one can offer.
As we strive for a more inclusive and empathetic society, it is essential to acknowledge and honor the complexity of disability pride. By providing support, understanding, and validation to individuals with disabilities, we can foster an environment where our diverse experiences and emotions are embraced, celebrated, and respected. Let us recognize that disability pride encompasses a tapestry of feelings, and through this acceptance, we can truly celebrate the richness and resilience of the disabled community.
---
Next Steps and Useful Resources
Learn more information about Charcot-Marie-Tooth Disease (CMT) here.
MDA's Resource Center provides support, guidance, and resources for patients and families, including information about DMD, open clinical trials, and other services. Contact the MDA Resource Center at 1-833-ASK-MDA1 or ResourceCenter@mdausa.org
Stay up-to-date on Quest content! Subscribe to Quest Magazine and Newsletter.
Disclaimer: No content on this site should ever be used as a substitute for direct medical advice from your doctor or other qualified clinician.