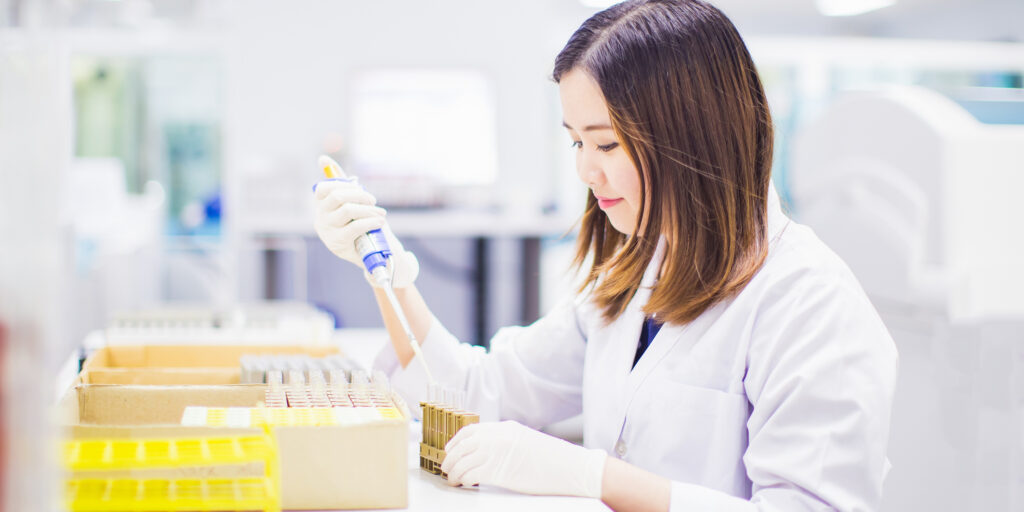 MDA Makes Connections at the University of Minnesota's Muscle Research Lab Day
By Jordann Hager | Monday, April 17, 2023
There are exciting transitions happening at the Muscular Dystrophy Association! As we move to being in-person at MDA Care Centers again, there are new opportunities for growth within MDA and the communities we serve. As a Family and Clinical Support Specialist, I am lucky enough to have a role that allows me to attend our MDA Care Centers and community events.
In March, MDA's presence was requested at the University of Minnesota Muscle Research Lab Day, presented by the University of Minnesota MD Center. This lab day event was a way for the Neuromuscular community to learn more about the research currently being conducted at the University. Community members had the unique opportunity to interact with the University labs and lab students, who are currently working to find treatments for muscular dystrophy. MDA had an exclusive opportunity to attend this event, strengthen relationships within the neuromuscular community, and build new relationships with the current lab staff and students in the MD department.
If there is one thing I have learned about Minnesota, it's that the cold can't keep a dedicated community away! The lab day event was fully booked by event sponsors, vendors, lab students, and staff from our MDA Care Centers. From interacting with each of these support teams, I could see how lucky the neuromuscular community is in Minnesota.
With over fifty community members in attendance, the lab day exceeded many expectations. Upon arrival at the event, I greeted community members as a representative of the Muscular Dystrophy Association, Family and Clinical Support Team. I enjoyed being the first face that attendees saw and interacted with. It was an incredible way to represent MDA and show how dedicated we are to interacting with our clients back in person. As community members navigated their way throughout the MD Center, there were opportunities to engage with medical representatives, create their own lab coats, and even meet medical mice. The event was packed with opportunities!
After stopping at different vendor booths and participating in various opportunities, the community members were invited to attend a keynote speech. The speech was given by University of Minnesota Muscular Dystrophy Lab students. The students gave updates on their current research, goals, and outcomes for treating muscular dystrophy. Following the presentations, community members were able to ask questions and participate in discussions with researchers.
I couldn't think of a more perfect way to return to client facing events and to remind the community that we care and are able, more than ever, to provide support and strengthen relationships with our clients.
Disclaimer: No content on this site should ever be used as a substitute for direct medical advice from your doctor or other qualified clinician.