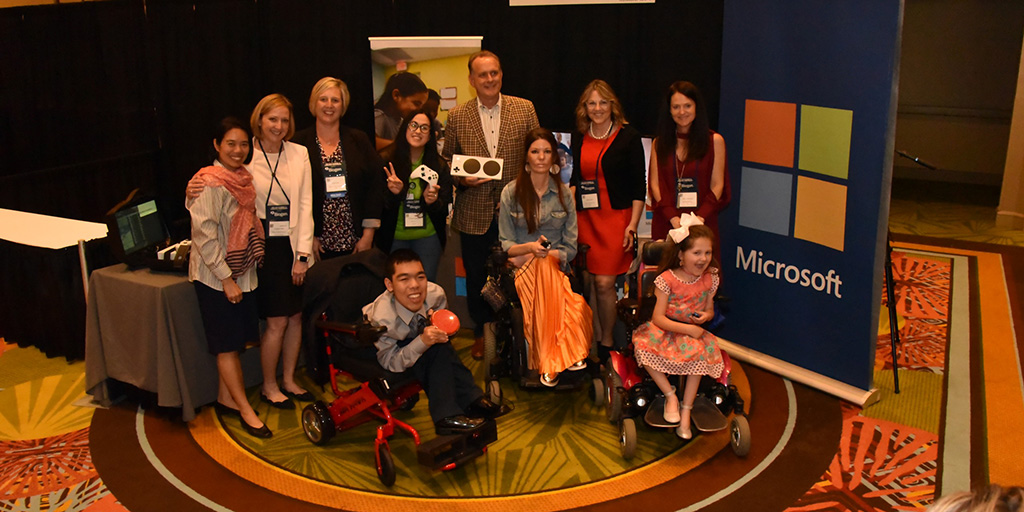 MDA National Ambassador Justin Moy Reflects on Our 2019 Clinical & Scientific Conference
By Justin Moy | Friday, May 3, 2019
If I could describe the 2019 MDA Clinical & Scientific Conference in Orlando, Fla., with one word, it would be "massive" — but fortunately, I have an entire blog post to share my thoughts on this impactful event. The sense of scale I experienced began before I even entered the actual conference. On the eve of the conference, the taxi driver had dropped my mom and I off at the Hilton instead of the Hyatt Regency, where the conference was scheduled, so we had to walk through two convention centers to finally make it to the correct hotel. But on that walk the hotel rose like the Emerald City. The venue was huge and fitting for the more than 1,200 clinicians, physicians, and researchers converging in Orlando to discuss the newest breakthroughs and innovations in neuromuscular disease treatment.
Even though I arrived on only the first night, the convention area buzzed with conversation and familiar faces. I didn't know what to expect, but seeing the giant banners posted above the convention room entrances brought a smile to my face. After relaxing in the zero-entry pool for a bit, it was finally time to get down to business, or at least business casual. It was that first evening that the three MDA National Ambassadors finally got the chance to meet. I had already met Faith the previous year, so it was nice to be able to catch up. Before this evening, I had only heard of Tana, but in person she had a great presence and a quick sense of humor. By the end of the evening, we were discussing logistics, and I felt ready for the busy day yet to come.
I never thought I'd ever describe an FDA panel as riveting, but there I was at 9 a.m. in the morning listening to the keynote speaker, Dr. Janet Woodcock, director of the FDA's Center for Drug Evaluation and Research, describe the shift in regulatory paradigms regarding rare diseases. Being able to hear the thought behind the seeming black box of regulation was eye-opening, and putting a face to the FDA was enheartening. After the panel, it was the ambassadors' time to speak, or rather to answer a few questions. I felt pretty relaxed, so at this point, I guess I'll fast forward to the actual exhibition hall.
Our first stop at the exhibition hall was the Microsoft booth, where the company was showing off its new adaptive controller. Now I had seen the Superbowl ad, but I had heard about this device from before that. I had read a CNET article and had been intrigued ever since. In essence, the controller had all of the inputs of an Xbox controller, but any input device could be plugged in for the buttons. I got to play Killer Instinct against Faith, and not to say I'm a bad player, but Faith beat me … by a lot. I also met one of the vendors of Level Ex, which is a video game company for physicians. I had never heard of this field before, and it turns out it was pretty cool. I never thought I'd be doing a virtual colonoscopy! The final conference event I attended was a partner dinner. Getting to hear all of the stories of parents involved in industry was heartwarming, and it was nice to get to talk to everyone in a more intimate manner. Overall, I was disappointed I couldn't stay longer, but alas, college still exists. MDA's conference was massive, but seeing so many people on the cutting edge of treatment was personally inspiring.
Disclaimer: No content on this site should ever be used as a substitute for direct medical advice from your doctor or other qualified clinician.