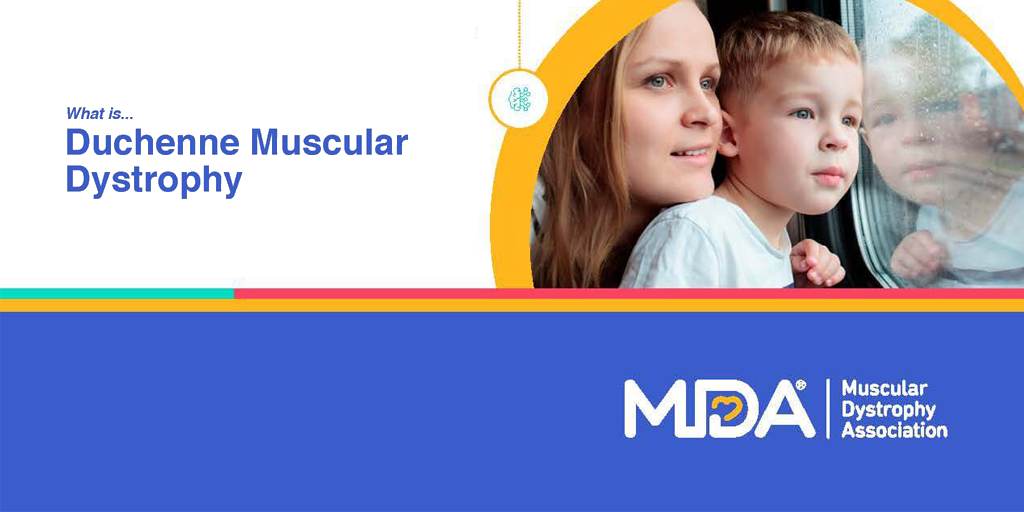 MDA Releases New DMD Fact Sheet During Duchenne Muscular Dystrophy Awareness Week
By MDA Staff | Wednesday, February 13, 2019
Feb. 13-18, as established by MDA's colleagues at Parent Project Muscular Dystrophy (PPMD), is Duchenne Muscular Dystrophy Awareness Week, when we recognize both the individuals and families impacted by Duchenne muscular dystrophy (DMD) and the continuing need for innovative treatments — and, one day, a cure — for this disease.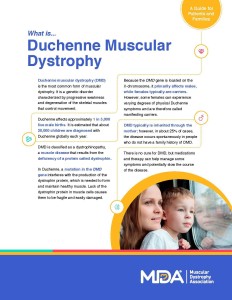 In honor of the week, today we're releasing a new DMD Fact Sheet that families can share with relatives, teachers and home and childcare providers. The sheet includes an overview of DMD and its symptoms, treatment options, key facts and a glossary of terms.
MDA, in conjunction with PPMD, TREAT-NMD and the World Duchenne Organization, also recently released the Duchenne Guide for Families, an in-depth resource based on updated DMD care considerations published by the U.S. Centers for Disease Control in early 2018. The guide offers a complete roadmap for DMD medical care, including information on disease progression, specialists to see, tests and interventions to expect, and conversations to navigate.
As we continue to push for progress in research and treatments, we'll also continue to provide our families with everyday knowledge and support. Empowered together, we are stronger.
Disclaimer: No content on this site should ever be used as a substitute for direct medical advice from your doctor or other qualified clinician.