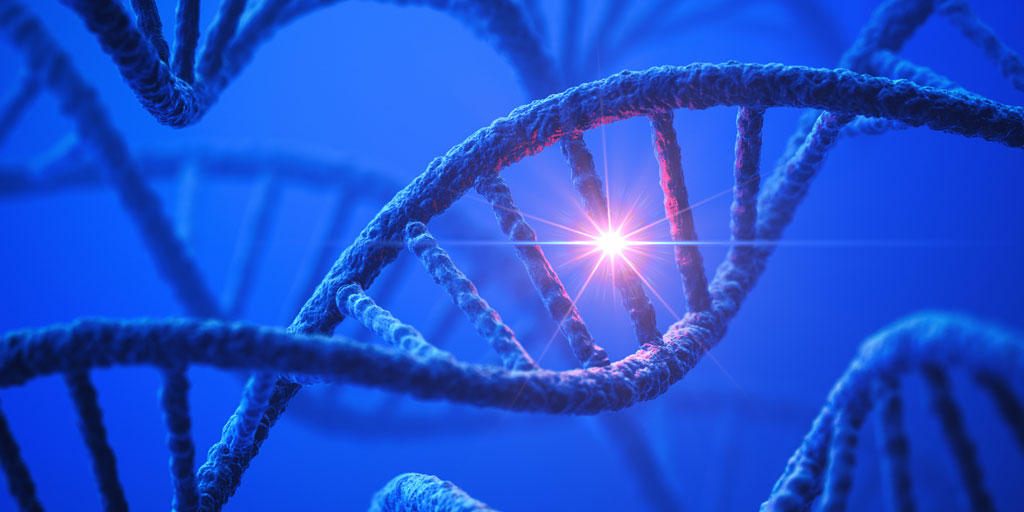 NS Pharma Announces Positive Results from Phase 2 Study of Viltolarsen in DMD
By Sujatha Gurunathan | Wednesday, June 3, 2020
On May 26, NS Pharma, a wholly owned subsidiary of the Japanese company Nippon Shinyaku Co. Ltd., announced positive results from its phase 2 clinical trial of the investigational therapy viltolarsen for treatment of Duchenne muscular dystrophy (DMD) amenable to skipping exon 53. The primary endpoints of the study, assessment of safety and tolerability, were met; weekly intravenous infusions of viltolarsen for 20-24 weeks appeared to be safe and well tolerated in participants with no serious adverse events. Secondary endpoint results were also encouraging, as the drug promoted production of dystrophin, an essential protein for keeping muscles intact, and also improved the performance of patients on timed function tests. The study results were published in the journal JAMA Neurology.

DMD is a genetic disease caused by a mutation in the dystrophin gene (DMD) on the X chromosome, resulting in little or no production of dystrophin protein. The dystrophin gene is made up of 79 sections, known as exons, that provide instructions for making the protein. A mutation in one of these sections can cause the exons to fit together improperly, thereby distorting the instructions and preventing the cell from making functional dystrophin protein.
Viltolarsen is a type of gene therapy known as an antisense oligonucleotide. It can cause the protein-making machinery in a cell to skip over exon 53 in the dystrophin gene. This allows the cell to overcome some dystrophin mutations and make a shortened dystrophin protein that is partially functional. This therapy is useful in the approximately 8% of patients with DMD whose dystrophin production can be restored by the skipping of exon 53.
The standard care for DMD is treatment with corticosteroids, which can lead to negative side effects after long-term use. Exon-skipping technology was developed in the 1990s, and significant funding from MDA supported laboratory development of this therapeutic strategy. In September 2016, Sarepta Therapeutics' Exondys 51 became the first exon-skipping therapy approved to treat DMD in patients with a genetic mutation amenable to skipping exon 51. Sarepta's Vyondys 53 was approved in 2019 to treat patients with a mutation amenable to skipping exon 53.
About the trial
The phase 2 study was designed as a four-week randomized clinical trial to assess safety, tolerability, and dose, followed by a 20-week open-label treatment period (open-label means that information is not withheld from trial participants and all participants receive the experimental therapy). Sixteen ambulant boys (ages 4-9) with DMD amenable to skipping exon 53 were enrolled in the trial, and half received low-dose treatment while the other half received high-dose treatment over the 20-24 weeks of the study.
Viltolarsen was well tolerated and did not cause any obvious treatment-related adverse events in patients. At the end of the study, treatment with viltolarsen was associated with significant increases in dystrophin levels. Fourteen out of 16 patients (88%) demonstrated dystrophin levels that were 3% higher than before the treatment, and average dystrophin levels were up 5.7% and 5.9% in the low- and high-dose groups, respectively. The increases were seen in patients as young as 4 year old and after six months or fewer of treatment.
Additional secondary outcomes included gross motor skill assessment using timed function tests (e.g., time to stand from supine, time to run/walk 10 meters, time to climb four stairs, the North Star Ambulatory Assessment, and a six-minute walk test), as well as quantitative muscle testing. Compared with an external control group (natural history controls), all participants treated with viltolarsen showed significant improvements in timed function tests at the 25-week visit.
In March 2020, viltolarsen was approved in Japan for the treatment of patients with DMD amenable to skipping exon 53. The drug has not yet been approved in the United States, but its New Drug Application was granted Priority Review by the FDA with an expected action date in the third quarter of 2020.
NS Pharma initiated a phase 3 (RACER53) trial of viltolarsen in October 2019 to further assess the safety and efficacy of the drug. This trial is currently enrolling patients.
For more information about the published study results, read the company's press release. For information about the phase 3 clinical trial, visit ClinicalTrials.gov and enter "NCT04060199" into the search box.
Disclaimer: No content on this site should ever be used as a substitute for direct medical advice from your doctor or other qualified clinician.