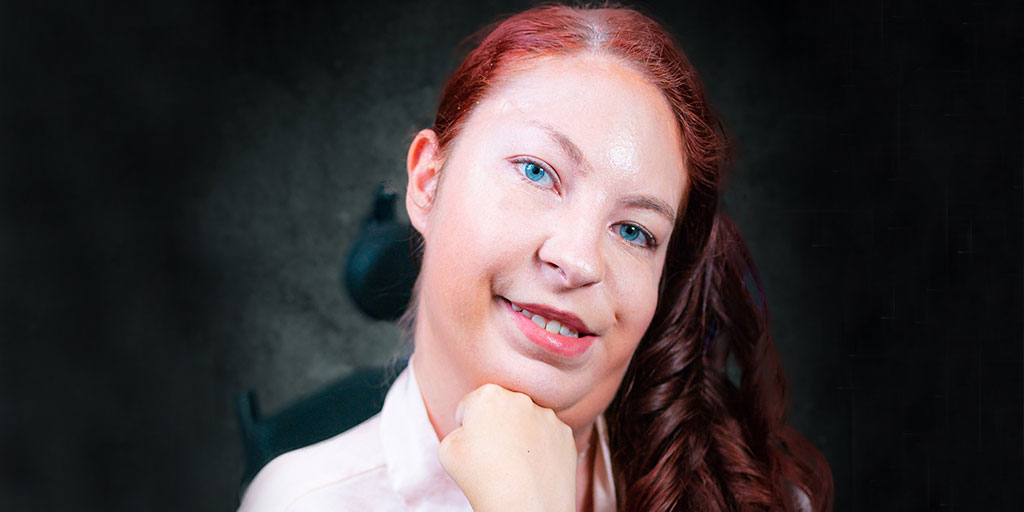 Online Therapy and Support Groups Are Good for Your Mental Health
By Cheryl Alkon | Monday, November 15, 2021
When the COVID-19 pandemic began, much of the healthcare system shifted from primarily face-to-face visits to a wider acceptance of telehealth, or virtual appointments using computers, tablets, or smartphones. Health insurers quickly pivoted to covering virtual visits, as the pandemic required social distancing. And while the pandemic will, eventually, wind down, healthcare experts believe greater access to telehealth is here to stay.
Mental healthcare is no exception. While we tend to picture a therapy visit as a provider and patient sitting across from each other in a comfortable room, and a support group as a small gathering of people seated in a circle, this is not the only way these sessions can work.
In fact, online therapy visits and support groups are particularly beneficial for people with neuromuscular disease.
Online mental health support
Briana Mills, MS, is an associate marriage and family therapist based in Ventura County, California, who lives with SELENON (also called SEPN1) congenital muscular dystrophy and uses a power wheelchair. She's familiar with the challenges of the neuromuscular disease community and has seen that connecting with online therapy and support groups eliminates some of the barriers to receiving mental health support that our community faces.
"You don't have any commute, and transportation is always a huge issue for the disability community," says Briana, who sees most of her clients virtually.
It's also an advantage to be in a space that is accessible and set up for your needs. "You can get really comfortable in your own home, and you don't have to get ready," Briana says. "I have clients show up in their pajamas sometimes."
She recognizes that there are some cases where telehealth may not be the best choice, such as when seeking help for a severe mental health disorder or if you don't feel comfortable talking to others on-screen. "Some people feel safer opening up face to face," she says.
Finding online therapy
Whether in person or online, it can take some time to find a mental health provider who is the right fit. Keep in mind, you don't have to stick with the first one you see; it's okay to shop around.
"When it comes to physical disability, it is extremely rare to find a therapist who is either disabled or has a lot of education and background around disability," Briana says. She saw a therapist throughout her childhood. "It's one of the reasons I became a therapist. None of my therapists could get my situation or relate to me. I understand how frustrating it can be, but if you are struggling, please get help and don't let that get in the way."  While it may take a little time to find the right one, there will certainly be good matches for you out there.
The right therapist will make you feel safe and supported, regardless of their knowledge of your specific condition. "I have my own therapist now who is not physically disabled, but she is still great and listens to me and validates me," Briana says.  
Geography is also a consideration. Mental health providers typically can only practice in the states where they are licensed, which means they cannot offer telehealth visits to patients who live elsewhere.
To locate mental health providers licensed in your state, try these resources:
Finding online support groups
By bringing together people who are going through similar experiences, support groups can help combat feelings of loneliness or isolation and facilitate exchanging ideas and information.
In addition, online groups can connect people anywhere in the nation — or even the world — which is a big advantage when it comes to rare diseases.
To find a support group for your situation or diagnosis, try these ideas:
Ask the social worker at your MDA Care Center about local or disease-specific support groups.
Look for a neuromuscular disease organization specific to your diagnosis. For example, the Charcot-Marie-Tooth Association, CureSMA, and Parent Project Muscular Dystrophy each offer support groups or online communities.
Use social media (such as Facebook groups) or online forums to meet and connect with other individuals living with neuromuscular disease.
Join MDA's National Connections Program, which helps members of the neuromuscular disease community connect to other individuals living with neuromuscular disease, caregivers, parents, spouses, or siblings, based on your requested criteria.
If you want a fun, interactive way to get to know others in the MDA community, join MDA Let's Play for weekly online gaming events.
Ultimately, finding a virtual mental health provider or online support group may take some searching, but it's worth the effort to take care of your mental health.
"It's important for people in the neuromuscular disease community to know they are not alone," Briana says.
MDA Resource Center Is Here to Help
The MDA Resource Center can provide more information on finding therapists, support groups, and mental health resources. Call 833-ASK-MDA1 or email resourcecenter@mdausa.org.
Disclaimer: No content on this site should ever be used as a substitute for direct medical advice from your doctor or other qualified clinician.