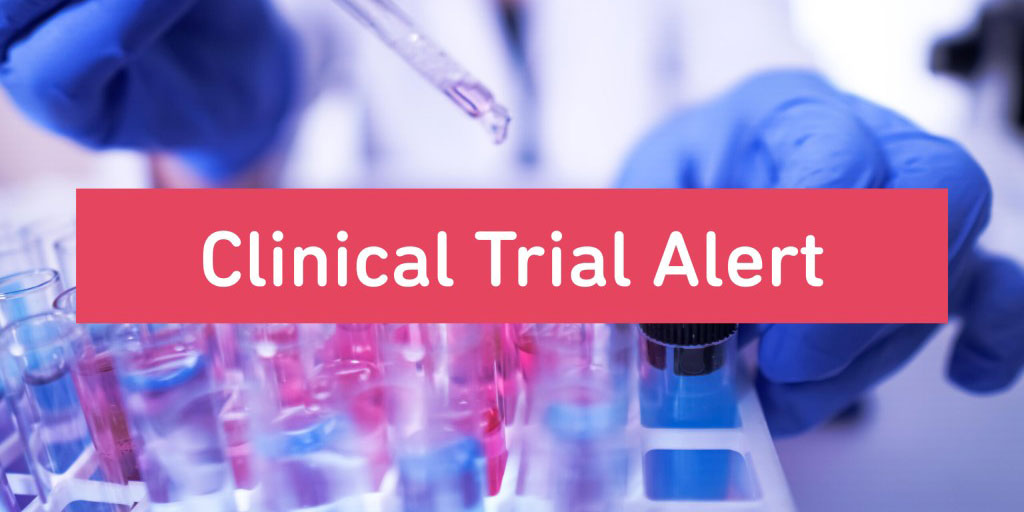 Clinical Trial Alert: Phase 3 Study of ION363 in Individuals with ALS with Fused in Sarcoma Mutations (FUS-ALS)
By MDA Staff | Friday, May 14, 2021
Researchers at IONIS Pharmaceuticals are seeking individuals living with amyotrophic lateral sclerosis (ALS) with fused in sarcoma mutations (FUS-ALS) to participate in a phase 3 clinical trial to determine the efficacy of the investigational drug ION363. Drug efficacy will be determined by measuring clinical functioning and survival in trial participants.  
The study consists of two parts, with a total duration of about 102 weeks (8.5 months). Part one is a double-blind period during which participants will be randomized in a 2:1 ratio to receive a multidose regimen of ION363 or an inactive placebo control for a period of 29 weeks. This will be followed by part two, an open-label extension period during which all participants will receive ION363 for a period of 73 weeks. ION363 will be administered by injection into the spine beginning with one dose every four weeks, followed by one dose every eight weeks, during part one and one dose every eight weeks during part two.
To be eligible, individuals must meet the following criteria:
Signs or symptoms consistent with an ALS disease process 
Confirmed genetic mutation in FUS
An Amyotrophic Lateral Sclerosis Functional Rating Scale-Revised (ALSFRS-R) pre-study slope ≥ 0.4 prior to screening if 30 to 65 years of age 
Upright (sitting position) slow vital capacity (SVC) as adjusted for sex, age, and height ≥ 50 percentage (%) of predicted value 
Participants taking edaravone must be on a stable dose for ≥ 28 days prior to screening and riluzole must be on a stable dose for ≥ 28 days prior to the start of the study
Stable concomitant medications and nutritional support for at least one month prior to the start of the study 
Has an informant/caregiver who has frequent and sufficient contact with the participant as to be able to provide accurate information about the participant's cognitive and functional abilities
Individuals may not be eligible to participate if they require permanent ventilation and/or tracheostomy, have any known ALS-associated mutations other than in FUS, or are affected by another illness or receiving another treatment that might interfere with the ability to undergo safe testing.  
Please visit https://clinicaltrials.gov/ct2/show/NCT04768972?term=ion363&draw=2&rank=1 for the full listing of inclusion and exclusion criteria.
Travel support may be available. To learn more or enroll in the study, please email: patients@ionisph.com
Disclaimer: No content on this site should ever be used as a substitute for direct medical advice from your doctor or other qualified clinician.