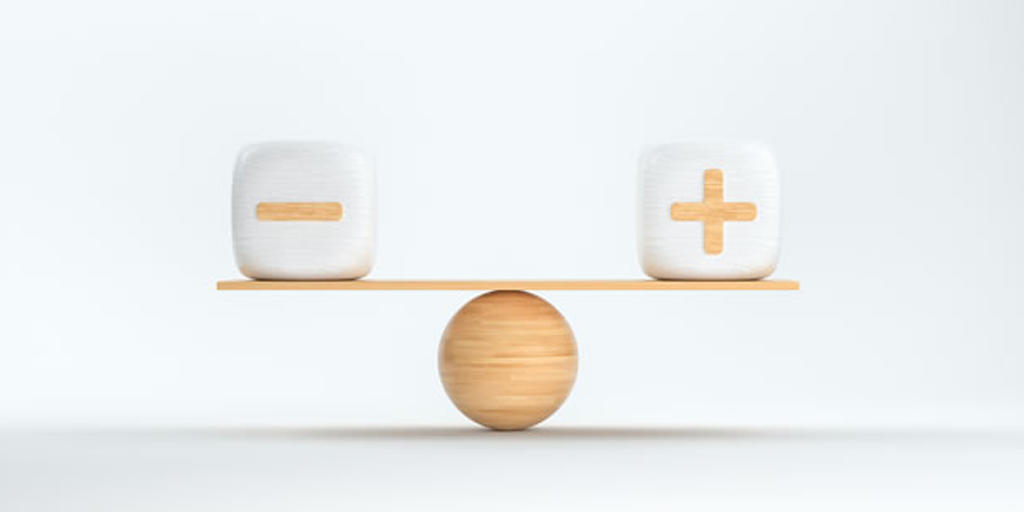 How to Make a Decision About a Clinical Trial
By MDA Staff | Wednesday, June 2, 2021
Colleen and Chris Labbadia of Geneva, Fla., became concerned when their son, Brendan, was slow meeting early physical milestones. He was diagnosed with Duchenne muscular dystrophy (DMD) before his second birthday, and when he was 4, they enrolled him in a clinical trial for an experimental drug. "It was the hope for a better future for Brendan," Colleen says.
That hope came with a significant time commitment. Colleen, who has two other children, spent two weeks with Brendan in Oregon so he could receive the medication and remain for observation. Closer to home, Brendan had monthly appointments for checkups, physical therapy evaluations, and lab work. Although the family's travel and lodging expenses were covered, many incidental expenses, including unpaid time off from work, were not.
But even with the burdens that came with that trial, the Labbadias would love to enroll Brendan, now 10, in another one. "We're committed to science and to helping the Duchenne community move along," Colleen says.
Weighing cost and benefit
Deciding whether to get involved in a clinical trial — or making any medical decision that might affect your health or that of a loved one — can be intimidating, especially when you fear making the wrong choice.
But in medical decisions, there is no right or wrong answer; it is which answer is right for you.
To make the best choice for you, it helps to break the decision-making process down to a cost/benefit analysis — an exercise you've probably completed countless times, even if you didn't know it. For example, when you considered purchasing a computer, you might have put the financial cost on one side of your consideration sheet, and the brand and features of the computer you wanted, like memory, speed, or gaming functions, on the other. Then you considered whether the benefits of that particular computer were worth the cost to you.
Of course, making a decision that affects your health, or that of a loved one, isn't exactly like buying a computer, but the decision-making method still applies. For every medical intervention there's a potential benefit and a cost, which might not be just financial, but also an investment of time and emotions.
A few years ago, researchers at the University of Michigan published the study, "The role of perceived benefits and costs in patients' medical decisions." They found that the importance attached to specific costs and benefits varies greatly from one person to another. For example, in making a decision about surgery, one person might give high importance to being able to function better after the procedure, but they may attach even greater importance to the possibility of serious side effects. For another person, this calculus may be reversed.
A difficult decision
For Matt and Teryn Kendall, of Katonah, NY, enrolling their son Archer, who has DMD, in a clinical trial was "a pretty difficult decision," says Matt.
Once they learned that Archer wasn't eligible for exon-skipping therapy, they began looking into other treatment options. When he was 6, they were offered a chance to enroll Archer in the IGNITE DMD gene therapy trial. The ultimate goal of this investigation is to slow or stop the progression of the disease with a one-time infusion that delivers a microdystrophin protein designed to substitute for the dystrophin protein missing in DMD.
"This was a first human trial," Matt remembers. "There were a lot of unknowns, so we had to consider those unknowns weighed against the possibility of benefit."
In stark terms, if Archer was in the trial and the treatment was successful, he would receive it at what was likely to be a therapeutic age. If they passed up this opportunity and the trial was successful, Archer might be too old to benefit from the therapy by the time it was commercially available. In the interim, Archer would have lost muscle that could not be replaced. After carefully considering these possibilities, Matt and Teryn decided to enroll Archer in the trial.
Fortunately, since receiving the treatment in 2018, Archer has been stable and noticed significant improvement in his stamina and posture. The IGNITE DMD trial reported encouraging interim data at MDA's 2021 Virtual Clinical and Scientific Conference in March.
Informed consent
As with any decision, you need all the facts in order to make a good choice. A process called "informed consent" must take place before an individual begins any study procedures, according to Bakri Elsheikh, MD, a professor of neurology at the University of Ohio Wexner Medical Center who is involved with research on spinal muscular atrophy (SMA) and myasthenia gravis (MG).
Informed consent means that the patient, or guardian, who is considering a clinical trial will be told all the facts about it, including the reason for conducting the study, the study duration, the study procedures, who to contact, and the benefits and risks related to the study.
"Communication is key," Dr. Elsheikh says. "The investigator needs to make sure the participant has complete understanding of the study protocol, available alternative options, and the ability to withdraw consent at any time without repercussions."
When the individual or guardian states they understand, they will be asked to sign a document if they agree to proceed.
There are also nonmedical considerations that weigh into the balance when making the decision. For example, are you concerned about lost wages or interruptions in current commitments, including jobs, school, caregiving for other family members, or community involvement? You also may want to ask if participating in a particular clinical trial could impact your ability to participate in others in the future. These and other individual considerations may tip the balance in one direction.
Prepared for everything
Another important aspect of informed consent is understanding all possible outcomes of a trial, including that the treatment might not work.
Clinical trials are experiments, and results are unpredictable. In addition, in some trials a designated number of participants receive a placebo, an inactive version of the treatment being tested. Placebos are used to ensure that any measured benefit of the test treatment is due to the real treatment and not simply to the act of participating in the study.
The Labbadias knew that the trial Brendan was in included a placebo group. "We were realistic that it was part of the process," Colleen says. "We understood that things might go our way, and this might be the best thing that's ever happened to us, or it might go the other way, and you have to take it as it comes."
Even so, it was an emotional blow when they were informed at the conclusion of the first phase of the study that Brendan had received a placebo, not the trial drug. "I can tell you, it hurt," Colleen says. But Brendan did receive the drug in the next phase of the trial, and the experience did not dampen their enthusiasm for participating in research opportunities. "Clinical drug trials, natural history studies, and imaging studies have all been part of Brendan's world," she says.
Finding purpose
For Chelsea Moeller of Hallowell, Maine, a professional fundraiser for a children's early intervention center, deciding to participate in a clinical trial was not just something she did for herself, but also a way to help others.
When she noticed about 10 years ago that she couldn't walk on her tiptoes, she saw a sports medicine physician who evaluated her symptoms and sent her to a neurologist. Through genetic testing, she was diagnosed with facioscapulohumeral muscular dystrophy (FSHD) in 2012. Chelsea's mother, Laura, who had experienced similar physical issues, was tested in 2016 and learned she also has FSHD.
With genetic diagnoses, and meeting other eligibility criteria, Chelsea and Laura both qualified for the Fulcrum ReDUX4 trial studying a drug that could suppress the gene that causes FSHD. For Chelsea, the benefit of forwarding research on treatment for her condition was the deciding factor to join the study. "I decided that if I can be a part of this study, I need to make it happen. It's important work, and it's a purpose beyond ourselves," Chelsea says. (Read more about Chelsea and her clinical trial experience in "A Little Piece of the Future.")
There is rarely a perfect answer when you need to make a decision about a clinical trial or medical treatment. When you are faced with that situation, get the information you need, weigh the costs and benefits as you know them, and make a decision based on your personal goals and beliefs. Then you can be assured that you made the best decision for yourself or your family.
Donna Albrecht is a medical writer and author of "Raising a Child Who Has a Physical Disability" (Wiley). She lives with her husband and border collie near San Francisco.
Decision-making Helpers
These resources and tools can help you gather the information you need and think through a decision about joining a clinical trial.
Community Education Resources: Download Clinical Trials 101 and Clinical Trials FAQ in English or Spanish at mda.org/education.
Clinical Trials Finder: Find more information about clinical trials and use MDA's Clinical Trial Finder tool at mda.org/clinical-trials.
MDA Engage: Explore MDA's educational series, which include webinars on Clinical Trial Research and Participation and Clinical Trials — From Design to FDA Consideration. Find more recorded and upcoming educational programs at mda.org/engage.
Ottowa Personal Decision Guides: Download these guides (available in multiple languages) designed to help you think through health-related decisions alone or with others at decisionaid.ohri.ca/decguide.html.
Disclaimer: No content on this site should ever be used as a substitute for direct medical advice from your doctor or other qualified clinician.