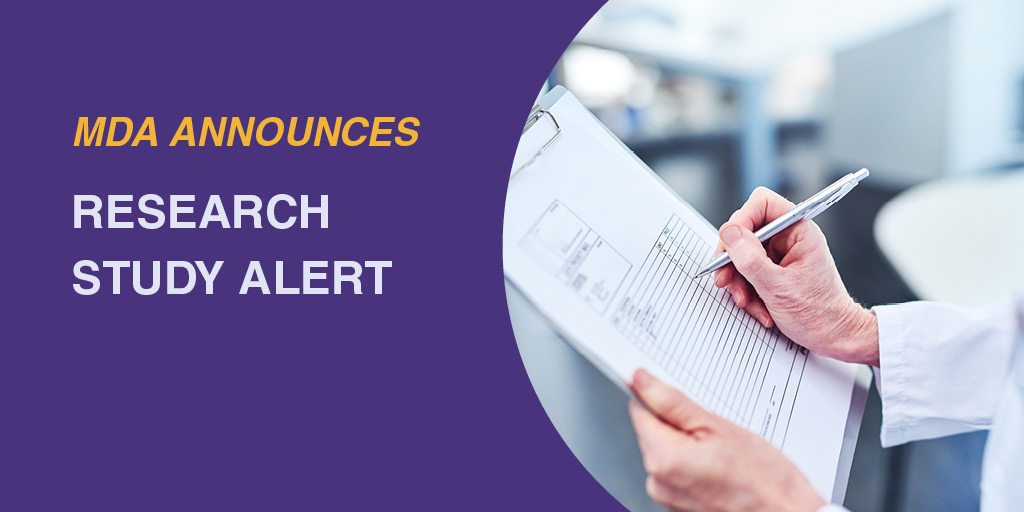 Research Study Alert: Survey for People with Muscular Dystrophy and Their Caregivers about Quality of Life
By MDA Staff | Thursday, April 7, 2022
Researchers at Goldsmiths University of London are seeking people living with muscular dystrophy (MD) and their primary caregivers to participate in a survey about their quality of life. The aim of the survey is to better understand how quality of life of an individual and their primary caregiver is affected by progressing MD.
In this study, participants will be asked to complete a ~10-minute online survey, hosted via Qualtrics. Questions are designed to measure quality of life and self-reported rate of MD-related degeneration.
To be eligible, individuals must meet the following criteria:
18+ years old
A person with MD or a primary caregiver of someone with MD
Individuals may not be eligible to participate in the following cases:
Younger than 18 years old
Not a person with MD or a primary caregiver of someone with MD
To learn more or participate, you can reach out to the study coordinator Malikah Ullah at email: malikah.ullah@yahoo.co.uk or click here to reach the study website.
Disclaimer: No content on this site should ever be used as a substitute for direct medical advice from your doctor or other qualified clinician.