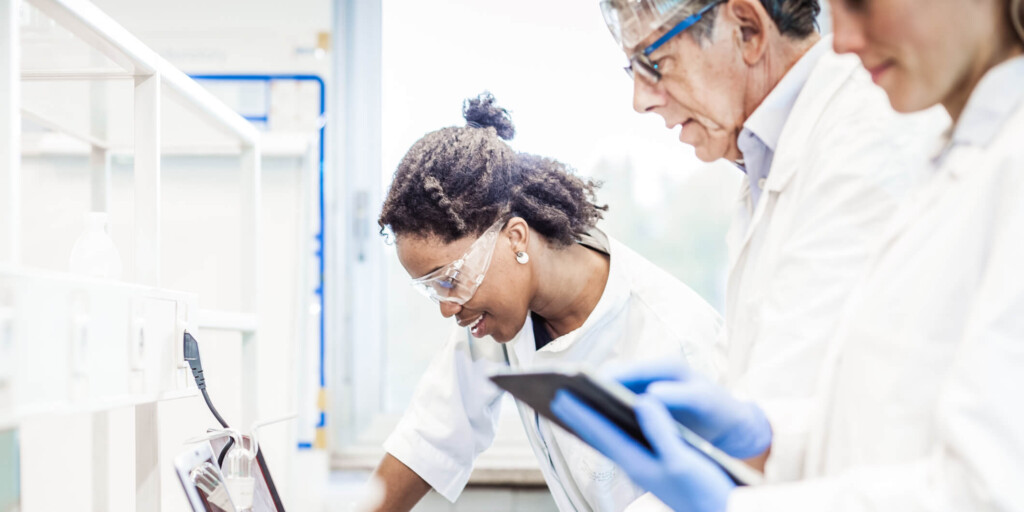 ReveraGen Presents Positive Interim Results from Phase 2 Extension Study of Vamorolone to Treat DMD in Young Boys
By Jeanene Swanson | Monday, October 21, 2019
At the World Muscle Society annual meeting held earlier this month in Copenhagen, Denmark, ReveraGen announced positive results from its ongoing phase 2 clinical trial of vamorolone for treating Duchenne muscular dystrophy (DMD) in boys. Building upon previously reported positive results, CEO Dr. Eric Hoffman presented data gathered after 18 months of treatment in the long-term extension of the phase 2 trial.
In the phase 2a open-label study designed to assess the safety, tolerability, and optimal dosing of vamorolone, 48 boys with DMD who were between 4 and 7 years old and had never taken steroids received vamorolone via an oral suspension. After six months of treatment over a broad dosing range (0.25 to 6.0 mg/kg/day), vamorolone appeared to be safe and well tolerated at all dosing levels. In addition, boys treated with vamorolone demonstrated dose-related improvements in muscle and motor function.
After completing the six-month trial, 45 of the 48 boys enrolled in a two-year, long-term extension study and were treated with vamorolone at a dose of 2.0 mg/kg/day or 6.0 mg/kg/day. At WMS, Dr. Hoffman reported motor function data in 23 boys who had been receiving treatment of either 2.0 mg/kg/day or 6.0 mg/kg/day for at least 18 months. The data was then compared to matched steroid-naive patients from the Duchenne Natural History Study (DNHS) conducted by the Cooperative International Neuromuscular Research Group (CINRG). The analysis by Dr. Hoffman's group showed that treatment with vamorolone significantly improved two outcome measures — velocity of the 10-meter run/walk and 4-stair climb — compared to matched historical controls.
Additionally, they compared motor function outcomes from boys with DMD treated with vamorolone to age-matched, prednisone-treated CINRG clinical trial patients; both groups showed similar improvements.
Importantly, steroid-related side effects appeared to be lower with vamorolone than with conventional steroids. Boys with DMD who were treated with vamorolone had normal growth rates, and they had less weight gain and less Cushingoid features compared with boys with DMD who were treated with prednisone and deflazacort in a previously published study.
In summary, these data suggest that vamorolone is efficacious and associated with fewer side effects than the current standard of care.
A steroid without the side effects
DMD is caused by a mutation in the dystrophin gene on the X chromosome that results in little or no production of dystrophin, a protein that is essential for keeping muscle cells intact. Prednisone and deflazacort are corticosteroid medications that have been found to be effective in slowing the course of DMD.
Vamorolone, a "dissociative steroid," is an anti-inflammatory compound that researchers hope will convey the same benefits of traditional glucocorticoids, such as prednisone and deflazacort, without those drugs' unwanted side effects — including stunted growth, insulin resistance, and weight gain. In clinical trials, glucocorticoid steroids have been shown to benefit DMD patients, but many find the side effects to be burdensome or intolerable.
Vamorolone has been granted Orphan Drug designation by both the US Food and Drug Administration (FDA) and European Medicines Agency (EMA) and has received Fast Track designation by the FDA.
MDA funding leads the way
These first in-patient studies of vamorolone follow the successful completion of a phase 1 trial to test the drug's safety and tolerability in healthy adult volunteers.
Two MDA Venture Philanthropy (MVP) funding awards totaling $1.9 million to ReveraGen supported preclinical development and validation of the drug, and another MVP award for $1,015,200 supported the phase 1 clinical trial to evaluate safety and tolerability in healthy adult volunteers. MVP is MDA's drug development program, which is exclusively focused on funding the discovery and clinical application of treatments and cures for neuromuscular disorders.
Additionally, through its basic research program, MDA has supported development of biomarkers for glucocorticoids including vamorolone with a grant to Yetrib Hathout, PhD, for $300,000, and research by Dr. Hoffman to understand the effects of glucocorticoids including vamorolone on muscle repair with a grant for $321,659.
ReveraGen's phase 2b Vision-DMD trial is currently recruiting boys with DMD ages 4 to 7 years old who have never taken steroids to evaluate the safety and efficacy of vamorolone as compared to the current standard of care. To learn more, visit MDA's clinical trial announcement, the VISION-DMD website, or ClinicalTrials.gov and enter "NCT03439670" into the search field.
Disclaimer: No content on this site should ever be used as a substitute for direct medical advice from your doctor or other qualified clinician.