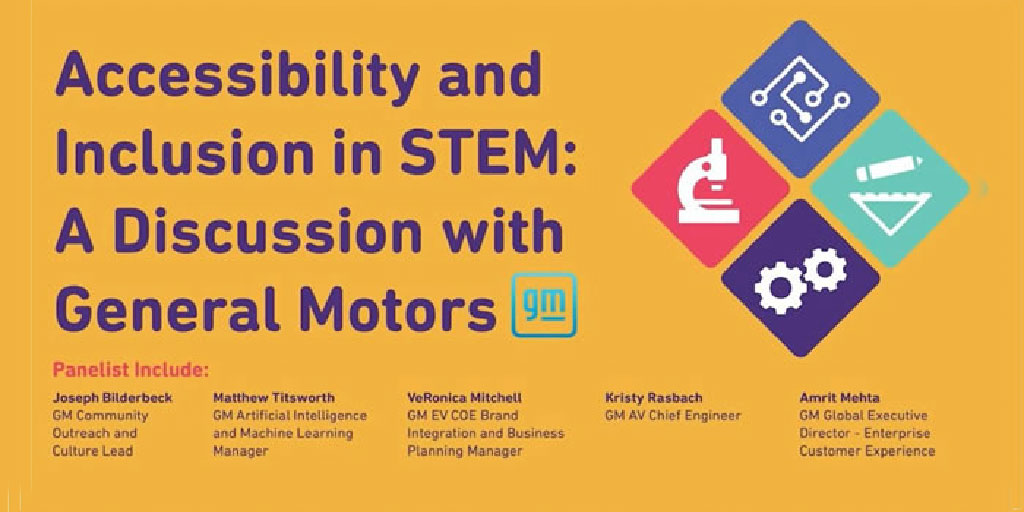 By MDA Staff | Thursday, November 18, 2021
As part of MDA's STEM (science, technology, engineering, and math) Connections program, MDA representatives sat down with experts from General Motors (GM) in July 2021 to discuss STEM education and careers.
The panel was co-moderated by MDA Ambassadors Justin Moy and Amanda Zurek, both of whom are pursuing careers in STEM-based fields, and it featured engineers, designers, and innovators from GM. Together, they discussed their experiences with STEM careers, how they are working to improve accessibility and address sustainability, and the importance of encouraging youth of all abilities and backgrounds to enter STEM-based fields.
"When you work in a STEM area, you are really trying to solve a problem or trying to meet a need," said VeRonica Mitchell, GM's Electric Vehicle Center of Expertise brand integration and business planning manager. "The input or insight that [people with various abilities and backgrounds] have to offer will be valuable in making that solution. I really encourage you to try and be open to this stuff."


Disclaimer: No content on this site should ever be used as a substitute for direct medical advice from your doctor or other qualified clinician.