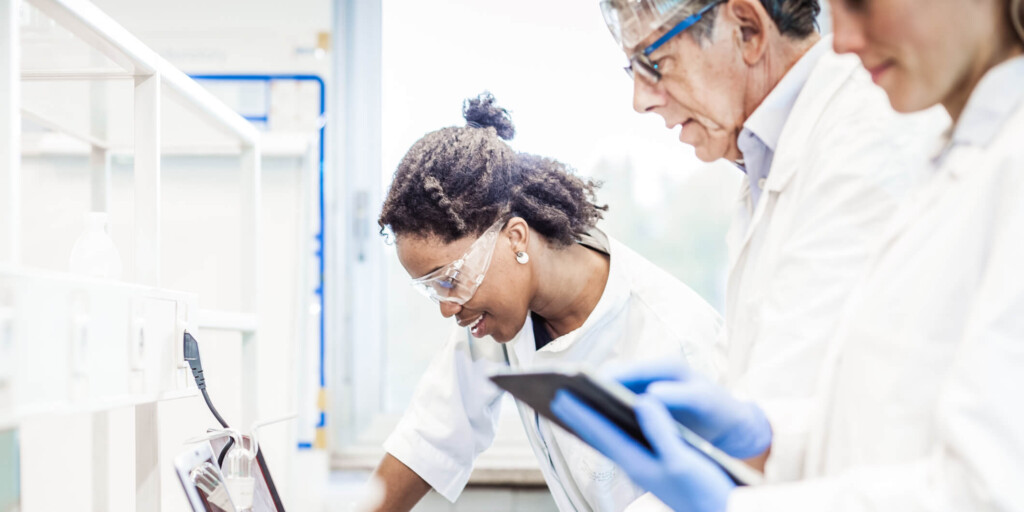 World Muscle Society Roundup: Clinical Trial Results of Treatments in Development for DMD, XLMTM, SMA, and Pompe Disease
By Jeanene Swanson | Thursday, October 31, 2019
Several biotech and pharma companies presented interim results at the 24th Annual Congress of the World Muscle Society (WMS) held earlier this month in Copenhagen, Denmark. This roundup covers a few of these updates.
Catabasis Pharmaceuticals presented positive results from its phase 1/2 MoveDMD trial and open-label extension with edasalonexent in boys with Duchenne muscular dystrophy (DMD). Treatment with edasalonexent slowed disease progression compared to a control period off treatment, was well tolerated, and improved biomarkers of muscle health and inflammation. The MoveDMD study is a three-part, multiple-dose study to evaluate edasalonexent's safety, efficacy, pharmacokinetics (how a drug is absorbed, distributed, and metabolized in the body), and pharmacodynamics (how a drug behaves in the body, including whether, and how much of, a drug reaches its target; correlations between dose and response; and the presence or absence of various other intended or unintended effects).
Catabasis recently completed enrollment of the pivotal phase 3 PolarisDMD trial designed to evaluate the efficacy and safety of edasalonexent in pediatric patients with a genetically confirmed diagnosis of DMD; the company hopes to submit a New Drug Application (NDA) in 2021. Additionally, the company recently announced plans for preclinical studies of edasalonexent in dysferlinopathies, which include limb-girdle muscular dystrophy type 2B and Miyoshi myopathy.
Following completion of the MoveDMD and PolarisDMD trials, participants will continue to have access to edasalonexent through a new open-label extension study (GalaxyDMD).
DMD is caused by a mutation in the dystrophin gene on the X chromosome that results in little or no production of dystrophin, a protein that is essential for keeping muscle cells intact. In DMD the loss of dystrophin leads to activation of NF-kB, a key driver of skeletal and cardiac muscle disease. Edasalonexent is an investigational therapy designed to inhibit NF-kB.
For more information about Catabasis' results, read the company's press release. To learn more about the MoveDMD, PolarisDMD, and GalaxyDMD trials, visit ClinicalTrials.gov and enter "NCT02439216", "NCT03703882", and "NCT03917719", respectively, in the search box.
Audentes Therapeutics presented positive data from ASPIRO, the phase 1/2 ascending-dose trial evaluating the preliminary safety and efficacy of AT132 in boys younger than 5 years old with X-linked myotubular myopathy (XLMTM) who require ventilation support. Patients treated with AT132 in low- and high-dose cohorts showed significant reductions in ventilator dependence and continued improvements in developmental motor milestones. As of the Aug. 7, 2019, data cut-off date for 12 patients enrolled, the first seven patients treated (six were from cohort 1, spanning at least 48 weeks of follow-up at the low dose, and one from cohort 2, spanning 24-48 weeks of follow-up at the high dose) achieved ventilator independence. All treated patients continue to show gains in function, with the first seven patients able to rise to a standing position or walk.
The company plans to complete enrollment of patients in a pivotal expansion study designed to confirm the safety and efficacy of AT132 at the higher dose and file a Biologics License Application (BLA) for AT132 in the United States in mid-2020.
XLMTM is caused by mutations in the MTM1 gene that lead to a lack or dysfunction of myotubularin, a protein needed for normal skeletal muscle growth and function. AT132 is a gene-replacement therapy consisting of an adeno-associated virus (AAV) vector containing a functional copy of MTM1.
For more information about Audentes' results, read the company's press release. To learn more about the ASPIRO trial, visit ClinicalTrials.gov and enter "NCT03199469" in the search box.
Genentech presented interim data from the FIREFISH, SUNFISH, and JEWELFISH clinical trials that continue to show risdiplam as an effective and safe treatment for spinal muscular atrophy (SMA) types 1, 2, and 3.
The phase 2/3 FIREFISH trial was designed to assess the safety, tolerability, pharmacokinetics, pharmacodynamics, and efficacy of risdiplam in infants with SMA type 1. In the dose-finding first part of the study, after 12 months of treatment, 10 of 17 infants had a CHOP-INTEND score of at least 40; by 16 months of treatment, 14 of the 17 infants had a score of at least 40, which is hardly ever seen in infants who are not treated. (CHOP-INTEND, or Children's Hospital of Philadelphia Infant Test of Neuromuscular Disorders, is a measure for evaluating motor skills of infants with SMA type 1.)
Results from the dose-finding first part of the phase 2/3 SUNFISH trial testing risdiplam in 51 patients aged 2 to 25 years with SMA types 2 or 3 showed that treatment with risdiplam led to a greater than two-fold increase in median levels of SMN protein in the blood after one year of treatment. Among the 43 patients who completed the Motor Function Measure-32 (MFM32) scale assessment, 58% improved by at least three points from baseline.
The confirmatory second parts of the FIREFISH and SUNFISH studies have completed enrollment and are expected to show results in the fourth quarter of 2019 and first quarter 2020, respectively.
The still-recruiting, phase 2 JEWELFISH trial will evaluate the safety and tolerability of risdiplam in up to 180 patients with SMA types 2 or 3, aged 6 months to 60 years. In 45 patients now treated with risdiplam, there was a greater than two-fold increase in median SMN protein over 12 months, according to interim data.
The safety and effectiveness of risdiplam will also be evaluated in pre-symptomatic infants with SMA type 1, up to 6 weeks old, in the phase 2 RAINBOWFISH study.
SMA is caused by a mutated or missing survival motor neuron 1 gene (SMN1) that prevents the body from making enough survival motor neuron protein (SMN). In addition to the SMN1 gene, there is also an SMN2 gene that serves as a "backup" gene for making the SMN protein, though it is not fully functional. Risdiplam is an investigational SMN2-splicing modifier designed to help the SMN2 gene produce more SMN protein. Risdiplam's development is part of a collaboration between Genentech, a member of the Roche Group, PTC Therapeutics, and the SMA Foundation.
For more information about Genentech's results, read the company's press release. To learn more about the FIREFISH, SUNFISH, JEWELFISH, and RAINBOWFISH trials, visit ClinicalTrials.gov and enter "NCT02913482", "NCT02908685", "NCT03032172", and "NCT03779334", respectively, in the search box.
Amicus Therapeutics announced additional positive results from its ongoing phase 1/2 clinical study designed to evaluate the safety, tolerability, pharmacokinetics, and pharmacodynamics of AT-GAA, an enzyme replacement therapy (ERT) for treating adult patients with Pompe disease. Patients treated with AT-GAA for 24 months showed sustained improvements on the six-minute walk test (6MWT), stable or increased forced vital capacity (a measure of respiratory function), and reduced biomarkers of disease and muscle damage. Similar positive results were also seen after three to 15 months of treatment in six ambulatory patients who had been receiving standard-of-care ERT different from AT-GAA for at least seven years before switching to AT-GAA.
Amicus has also initiated a pivotal phase 3 study (PROPEL) of AT-GAA in adult patients with late-onset Pompe disease.
Pompe disease (or acid maltase deficiency) is a genetic lysosomal storage disorder caused by the lack of an enzyme known as acid alpha-glucosidase (GAA). AT-GAA is Amicus' investigational combination drug therapy, ATB200/AT2221, for treating late-onset Pompe disease. The therapy pairs ATB200, a synthetic human acid alpha-glucosidase enzyme meant to replace the missing enzyme in Pompe disease, with pharmacological chaperone AT2221, which helps protect the replaced enzyme until it gets to its target in the body.
AT-GAA received Breakthrough Therapy designation from the US Food and Drug Administration (FDA) earlier this year and Orphan Drug designation from the FDA in October 2017. 
For more information about Amicus' results, read the company's press release. To learn more about the phase 1/2 and PROPEL trials, visit ClinicalTrials.gov and enter "NCT02675465" and "NCT03729362", respectively, in the search box.
Disclaimer: No content on this site should ever be used as a substitute for direct medical advice from your doctor or other qualified clinician.