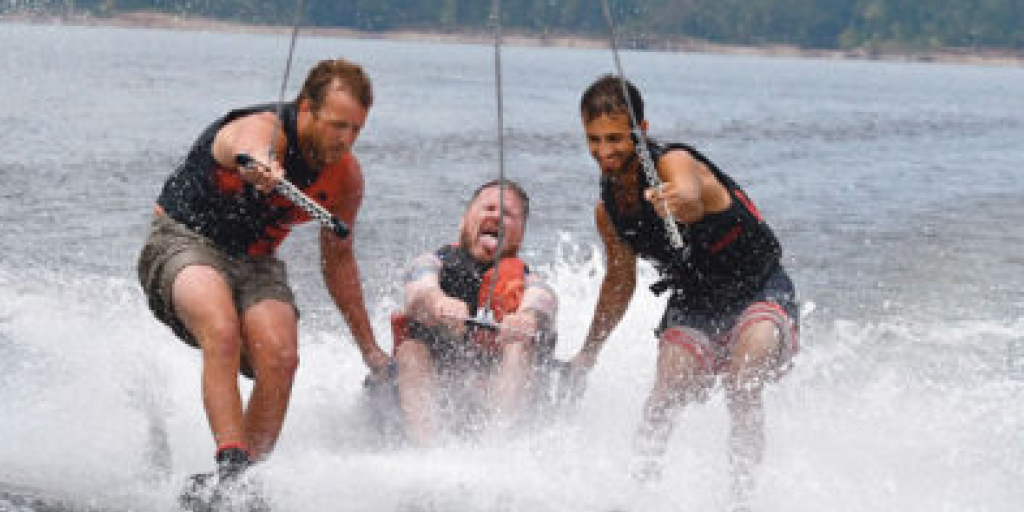 2019 Lasting Impression Photo Contest Winners
By MDA Staff | Thursday, January 16, 2020
A taste for adventure
Congratulations to Brent Gillespie of Benton, Ark., our photo contest winner.
This photo, taken in the summer of 2019, captures Brent, 43, trying adaptive wakeboarding for the first time on Lake Ouachita, a popular spot for water sports in Arkansas. The men wakeboarding with him are volunteers from Wake the World, a nonprofit offering water sport experiences for people with disabilities, wounded veterans, and others.
Brent was among a group of people who took turns on the wakeboard and cheered each other on from the shore. "It was like a family; everyone kind of had something in common," says Brent, who has a clinical diagnosis of limb-girdle muscular dystrophy (LGMD) and uses a power wheelchair.
Being on the water gave him a taste for adventure. "I was having a blast, just trying to lick the water," Brent says. He hopes to try skydiving or hang gliding next.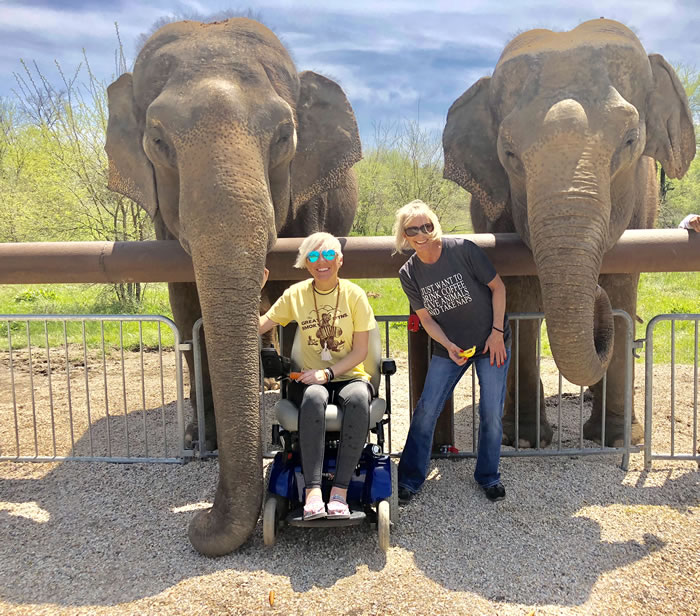 A new experience
Congratulations to Whitney Powell of Caney, Kan., a runner-up in our photo contest.
Whitney (left) and her friend Penny Coy pose with two retired circus elephants at the Endangered Ark Foundation in Hugo, Okla. The friends got to bathe and feed the elephants and even watched the animals paint.
This was Powell's first outing in her power wheelchair. "It was so much more freeing than my manual chair," she says. "It opened up a whole new world for me, and I'm thankful that I not only have the means to go places freely and safely, but I have a wonderful support system in my family and friends to help me live unlimited."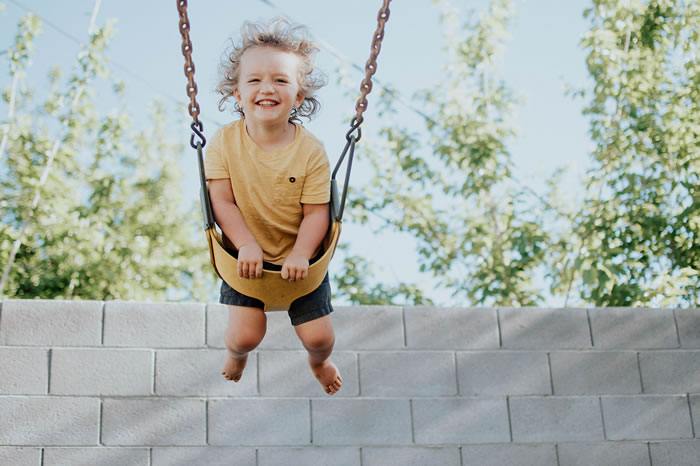 Flying high
Congratulations to Sarah Krieher of Mesa, Ariz., a runner-up in our photo contest.
Sarah snapped this joyful photo of her son, Fritz, as he was swinging in their backyard. Fritz, 3, has Duchenne muscular dystrophy (DMD). "I love this photo because there are no reminders that Fritz lives with Duchenne," Sarah says. "This picture radiates the essence of this boy."
Disclaimer: No content on this site should ever be used as a substitute for direct medical advice from your doctor or other qualified clinician.